Thank you to shopDisney for sponsoring this post.
Even as a an adult I can still feel the magic of Halloween, but seeing that look in your child's eye when they feel it too… now that is even more incredible. You can imagine the joy that picking out a Halloween costume from shopDisney would bring to their faces. We decided to surprise our little ones with costumes from their favorite characters. Choosing just one was the hard part! The unboxing of these costumes was next level. The squeals, the squirms, and the mad rush to put them on immediately. I couldn't help but to get into character as well to bring my son's Incredibles 2 dream come to life. Also worth noting, now through Friday, you can save up to 40% on select costumes and accessories.
Mrs. Incredible and Dash
I love that these costumes came with the all the fixings: Mask, gloves and full stretchy suit! My son and I jumped into character right away and were flying high to save the day. I would say they run true to size – go down if between. I am wearing size S/M and had plenty of wiggle room. My son turned 6 in May and is wearing size 5/6. P.S. If you want your entire family to get in on the fun, they have group costumes too!
Ariel
We added a few finishing touches to this absolutely adorable Ariel costume – the details in the costume are so well done. My niece was flipping her fins over this sparkly set and encrusted tiara. Just add your own fork… er, um, I mean hair brush! She is 5 and wearing size 5/6 as well.
Ariel Costume | Ariel Tiara (wig sold seperately)
Jasmine
Consider this little gal's wish granted! After perusing around on her magic carpet, Jasmine is ready to collect all the candy this Halloween. And if these shoes don't bring a smile to a princess-loving girl's face, then I don't know what will….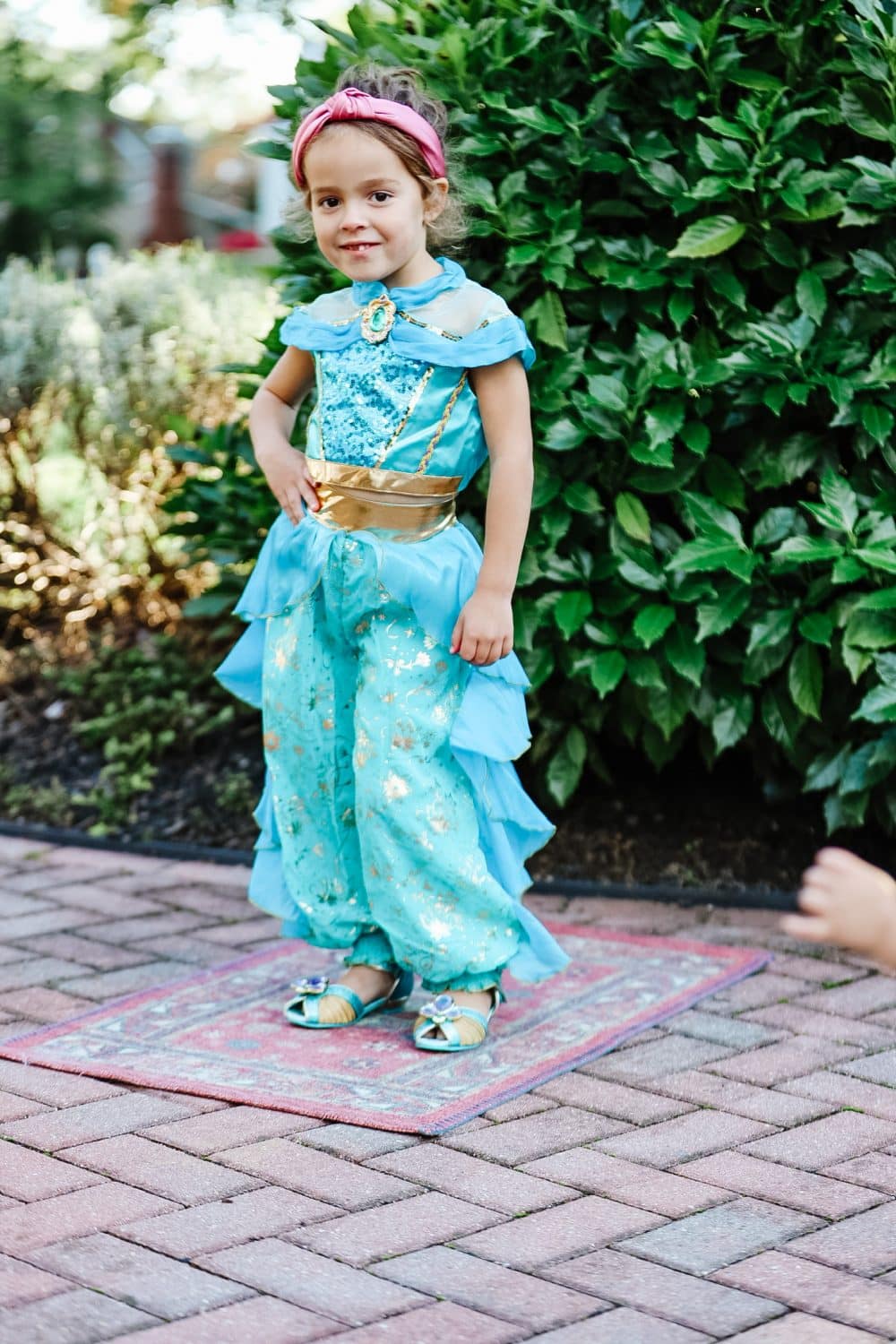 Jasmine Costume | Jasmine Shoes (swoon!)
Shop more shopDisney costumes below….