Sure we love our classic cable knits and our neck warming turtlenecks, but this season sweaters got a significant makeover. With bright and pastel hues, bold prints and oversized silhouettes these sweaters are anything but basic. Statement sweaters are eye catching, playful and stand-out-from-the-rest. We like to call them our "something special" sweaters. Check out a few statement sweaters we are loving this season….
Statement Cardigans
Get in on the trend with a statement cardigan! They're not only stylish with their fun prints and pretty colors, but they are like wearing a hug! Style them buttoned up for a polished and pulled together look or unbutton and add layers for a laidback and effortlessly chic vibe!
| English Factory Cardigan | Jeans | Mules |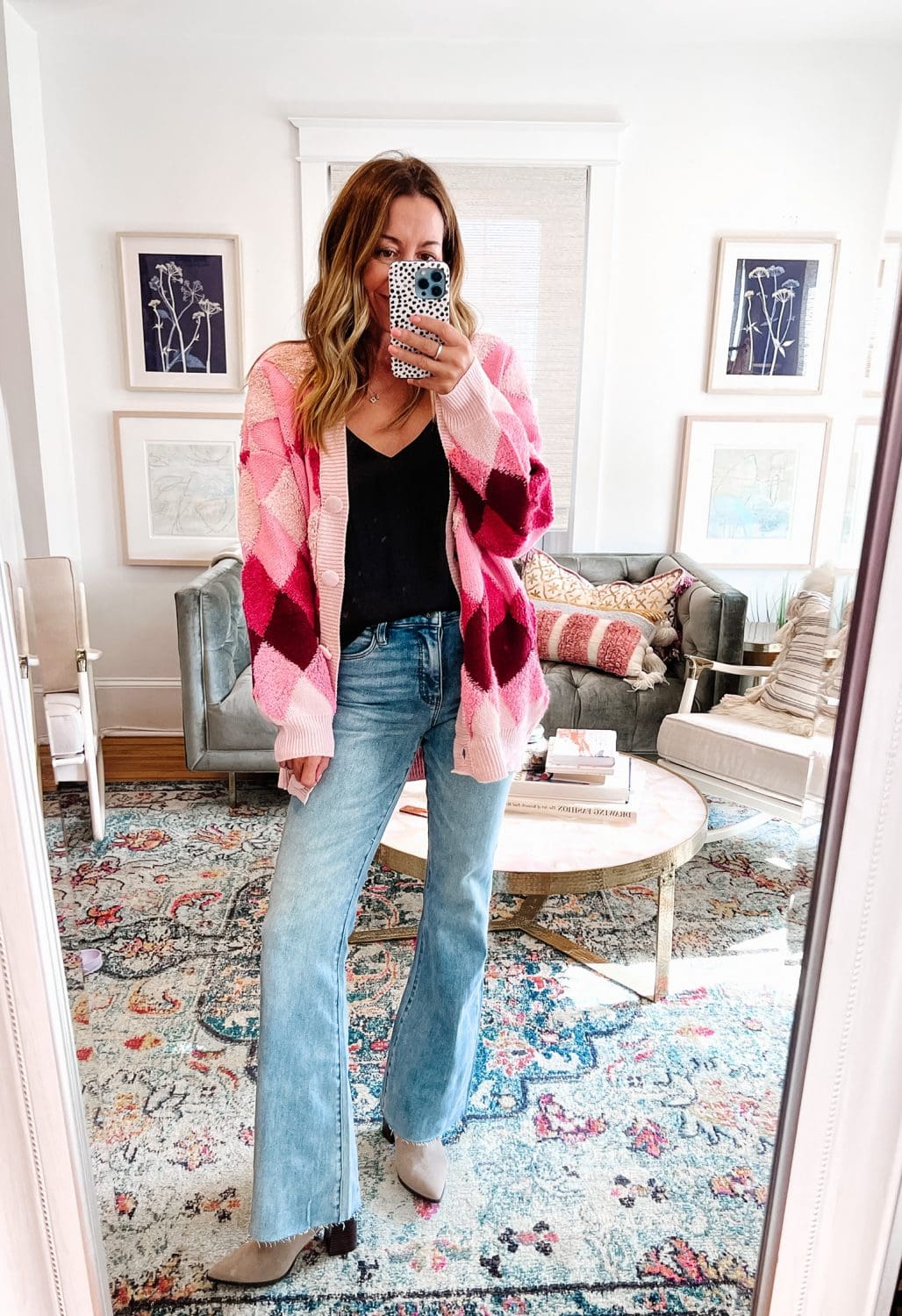 | Lush Cardigan | Cami | Jeans | Booties |
| Ces Fem Cardigan | Jeans | Booties |
Statement Pullovers
Cardigans don't get to have all the fun this season, pullovers want to make a statement too! Mixing prints and adding texture; these statement sweaters are making heads turn…
| Z SUPPLY Sweater | Jeans | Booties |
| RD Style Sweater | Jeans | Booties |
| Lucky Brand Sweater | Jeans | Sneakers |
Statement Vest
Vests are a big trend this fall. So go all out with a statement vest. Perfect for layering over a classic button down and the staple black pants or denim, a statement vest will do all the talking!
| Vest | Top | Pants | Flats |
Statement Cape
It might not give you superpowers, but this statement cape will make you feel super stylish! Throw it over a casual or dressy look and you will feel like a fashionista.
| Gibsonlook Cape (use code MOTHERCHIC10 | Sweater (use code MOTHERCHIC10 | Joggers (use code MOTHERCHIC10 | Sneakers |
Shop More Statement Sweaters We Love Here……