Thank you to Shutterfly for sponsoring this post.
Sending (and receiving) holiday greeting cards is one of my favorite holiday traditions. I think I pretty much ONLY go outside to get our mail during the months of November and December. My kids love seeing photo greeting cards from all of our friends and family on display around our home – of all our holiday decorations, these are by far the best. The hardest part about greeting cards is getting the photo – amiright? This year I checked that box when we were at the beach which is why I already have my holiday cards on my desk ready to be stamped and sealed. Second to getting "the photo" is choosing the card template. Do you go with one amazing photo (that puts a lot of pressure on making sure it's the one) or a collage? Do you want a sentimental vibe or something more light-hearted? My advice? Log into Shutterfly, pour a big cup of coffee and play around with them all- when it's the one, you will know.
For an additional 5% off existing sitewide promos use code-  SHOPSTYLEMCHIC 
**Right now they are having a sitewide sale with up to 50% off almost everything!**
Here are a few options I created from the holiday greeting card selection at Shutterfly.…
---
---
---
With so many options, I decided to go with happy. Happy never fails.
And can we talk about recipient addressing for a moment. This is one of the world's best inventions after washing machines. I have THE WORST handwriting so the fact that I can upload my address list into Shutterfly and they will make it pretty for me is worth every penny. Also, for special added touched, I chose a pretty liner for our envelopes.
Shutterfly's card stock is beautiful and substantial and I couldn't be happier with how our cards turned out.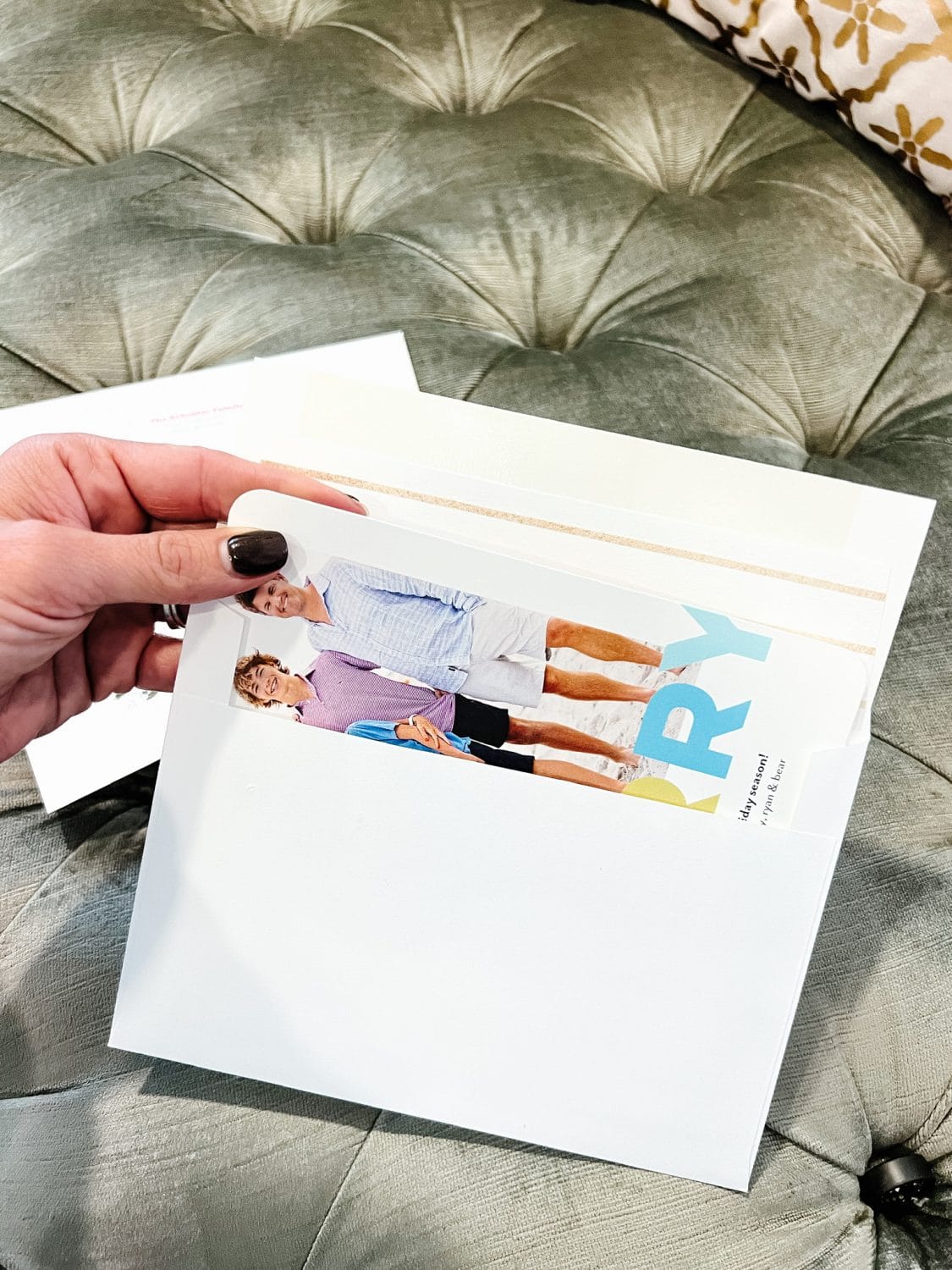 Shop more of my favorite holiday cards below…