I heard a comedy skit this morning about the difference between going out and going OUT OUT. If you know, you know. If I don't commit to going OUT OUT, it's hard to motivate my 40 year old body to get out the door when it's dark and cold. Going out always sounds great in my head, then as soon as the sun goes down it often takes everything in me to channel my inner college-self and not retreat to sweats/couch/wine/movie. Just me? Having a few going OUT OUT tops in your closet is always some good motivation – a far second to the prospect of making memories with good friends, obviously. This post is all about those dressy, wow-factor one-and-one blouses that just need jeans, leather pants, a fun bag and swipe of party-ready lipstick. Evereve's curated top selection is always my first stop when looking for something to wear that warrants booking a sitter and a few days worth of pre-event hydration. Like I said, I'm 40 (more like 41, but who is counting….)
Round up your girls because we are going out… OWWWWWWT tonight!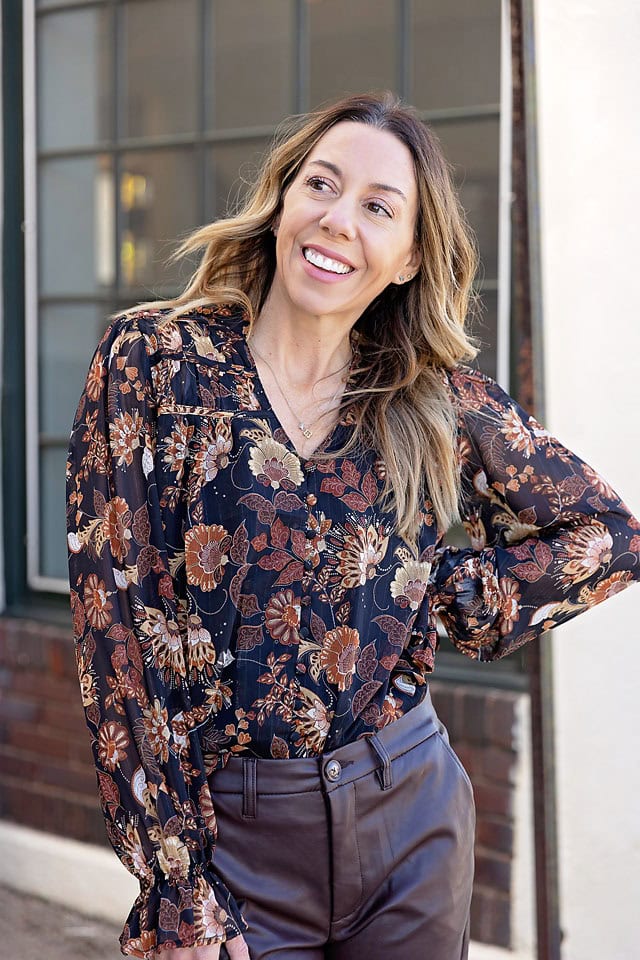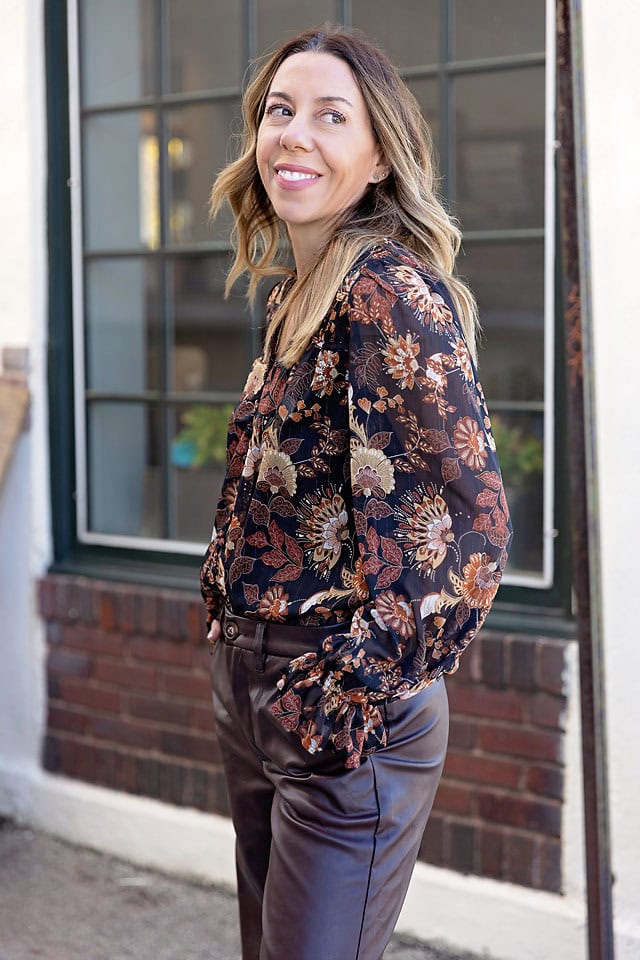 Floral Blouse | Leather Pants (size down 2 sizes) | Booties
And a true sign of a good night? I'd say posing on a pumpkin is proof….
More going out OUT tops we love….