Thank you to Shopstyle Collective and Macy's for sponsoring this post.
It's happening. The red cups are here, the street lights are adorned with snowflakes, the Phillies are on the brink of bringing home a World Series WIN (gotta believe) and my favorite retailers are slowly but surely rolling out THE best sales of the year. It's always a struggle when I see a big sale – do I buy something for myself or do I get an early start on gifting? Ok fine. Both. Every year I say I am going to get my shopping done earlier and this year I am sticking to the plan. Macy's One Day Sale is kicking off shopping season with double-take prices on jewelry, outerwear, and home. Time to beat the Black Friday rush with deals up to 60% off (ends Sunday). Our top picks below…..
Outerwear
Talk about a statement – this BCBG Generation puffer coat is meant to be seen. As a mom of four boys I can always use a little extra pink in my life. Plus, it ensures I am wide awake and chipper at those 8am games in the freezing cold this season.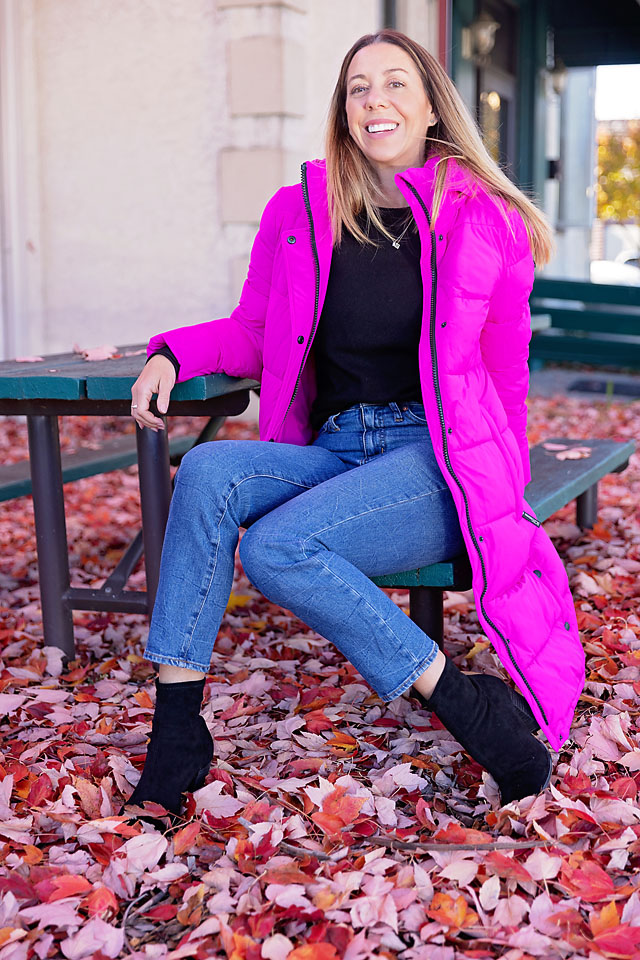 Thumbholes!!
Shop more Outerwear Picks
Apparel
Cashmere. Need I say more? This timeless fabric in a timeless silhouette and it's on sale! Macy's has a great variety of sweaters that make great cozy gifts.
Shop more Sweater Gift Ideas
Accessories and Home
Is it just me or does Macy's have the best selection of gift sets?! From accessories, to beauty, to home I love that that the work is done for me. I had to snag this Advent Calendar Jewelry Set for my niece and hope she will share with me. It's also fun to have advent calendars for party games…. winner gets to pick a drawer!
Shop more Gift Ideas Below
This year Macy's has invited me to be a Style Crew Member which is an opportunity to be part of a community of ambassadors passionate about fashion. I love expressing my personal style and also helping others find theirs. Fashion should be fun and as a Macy's Style Crew Member I love showing optimistic and bold looks for the holiday season.