Remember when sneakers were only for running! Now they are acceptable for almost everything. I am pretty sure I even spotted them at the Met Gala. Sneakers are my go-to shoe in fall and there is tons of variety. I am partial to a clean white or neutral sneaker with some fun details. I sometimes play with color, but find that the neutral colors tend to go best with denim or black leggings. I've curated a few of my favorites for the season.
P448 Cancun Sneaker
These are a fresh take on the "Dad Sneaker" with a higher footbed and retro styling. This is a slight departure from the usual P448 styling and I am welcoming the change.
Vintage Havana
One of my first pairs of Vintage Havana Sneakers – which is were the obsession started. I love the pop color on the heel and the fun detail on the laces.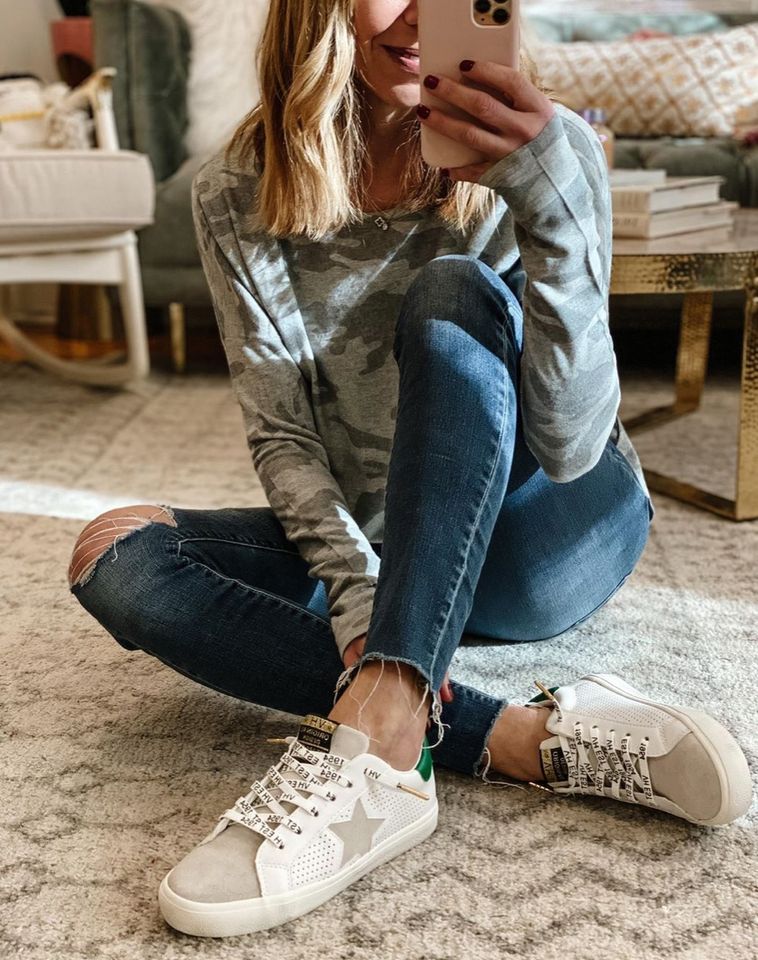 Shop the Vintage Havana Gadol Sneaker Here
Shop the Vintage Havana Leather & Suede Sneakers Here
New Balance Sneakers
Pink is a neutral right? These are super comfy and while they have the feel of a traditional running shoe I wear these for running errands rather than running on the pavement.
Shop the New Balance Sneakers Here
Nike Blazer Low Platform
These quickly became a fan favorite – among readers and my kids! I love the simple and clean styling.
Shop the Nike Blazer Low Platform Here
J.Crew Factory Sherpa Sneakers
The coziest of sneakers has to be these sherpa sneakers from J.Crew Factory. These are great when you want a departure from the athletic styling and they look great with a sweater dress!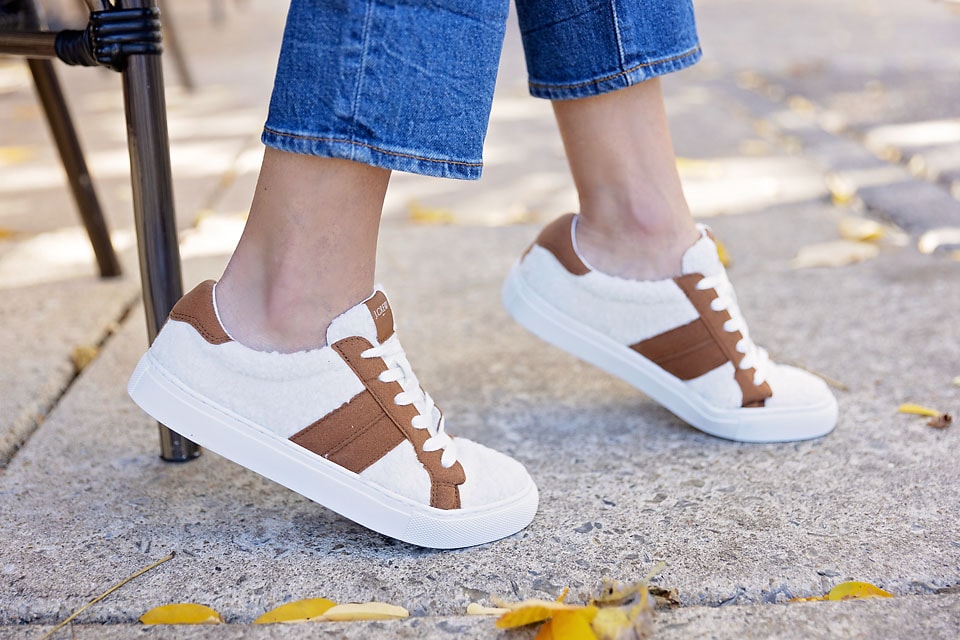 Shop the J.Crew Factory Sherpa Sneakers Here
Dolce Vita Sneaker
Another non-athletic favorite are these Dolce Vita Sneakers. These come in a few color ways and add a great pop to any outfit.
Shop the Dolce Vita Sneaker Here
Check out more of my favorites below