Thank you to Shutterfly for sponsoring this post.
My husband asked me why our town put the snowflake lights on the street lights the day after Halloween? Too early? Never. I explained that it's all about creating that holiday vibe so that when you are driving to the store at 5:03 on a Tuesday and it's cold and drab and you see those pretty snowflakes you get that feeling… you know the one I am talking about. You can't put words on it, but I'm pretty sure whatever you want to name it sends little happy endorphins throughout your veins. Whether it's subtle or significant, it's those special touches that separate the holidays from every other time of year. If we can make those warm, nostalgic feelings last a little longer, I say why not? This makes the perfect segue into the fact, *no surprise*, I already started decorating for the holidays.
I transformed our side porch (which I do seasonally) into an enchanting winter wonderland…. or something like that. And when you hear the word "Shutterfly" and think "photos", you need to see their home decor….
Holiday prints, plaids and a little greenery for the win. And the best was seeing the kids' reactions to this little space. Yes, they have been creating (and adding to) their Christmas lists ever since, but that's besides the point.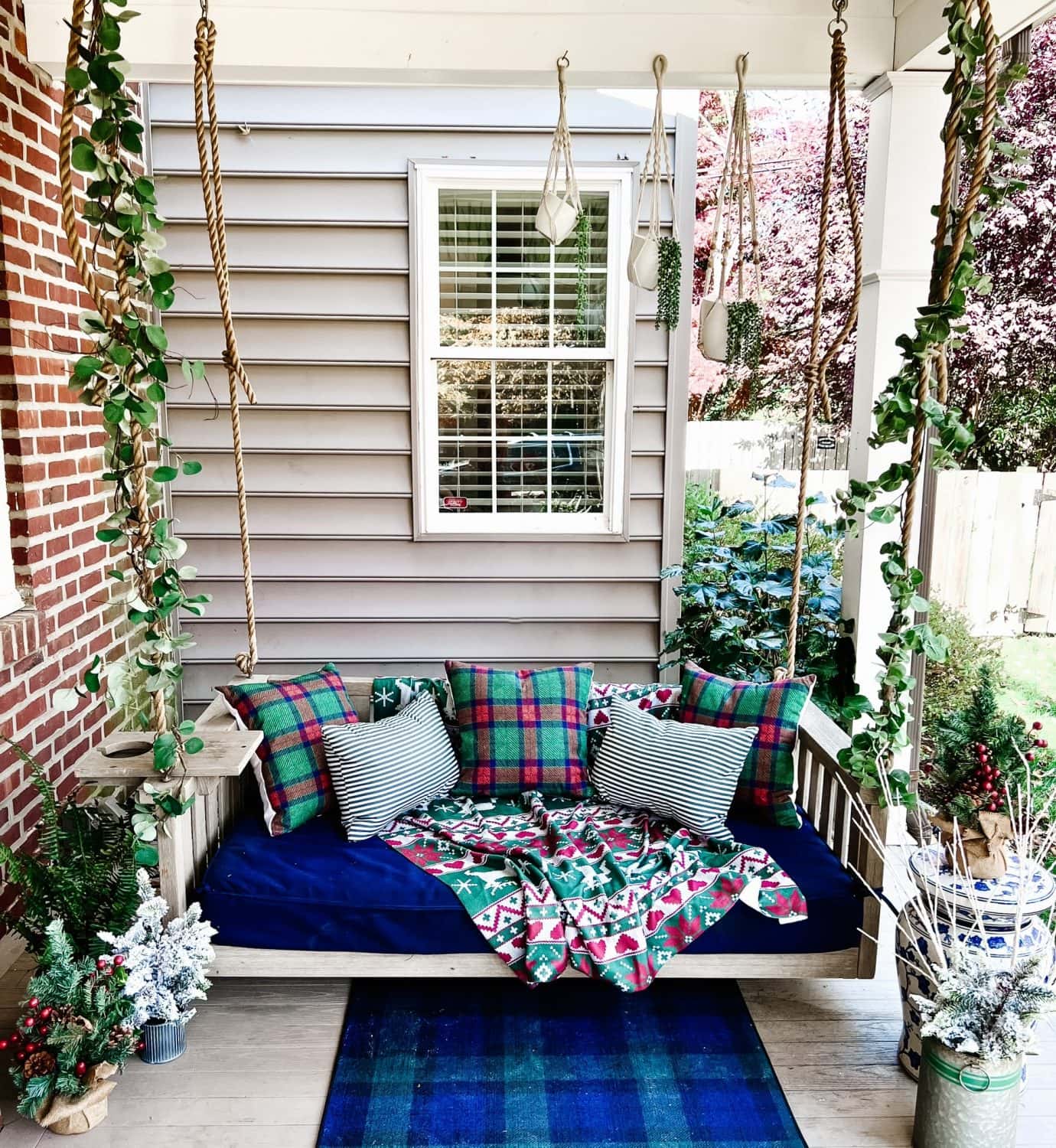 Plaid Pillows | Striped Pillows | Holiday Blanket | Plaid Mat
Yes, I could have waited until Christmas Day to give them this gift, but my kids are such hot chocolate fanatics that I decided to surprise them a little early. They love have their OWN mug with pictures we took over the past year.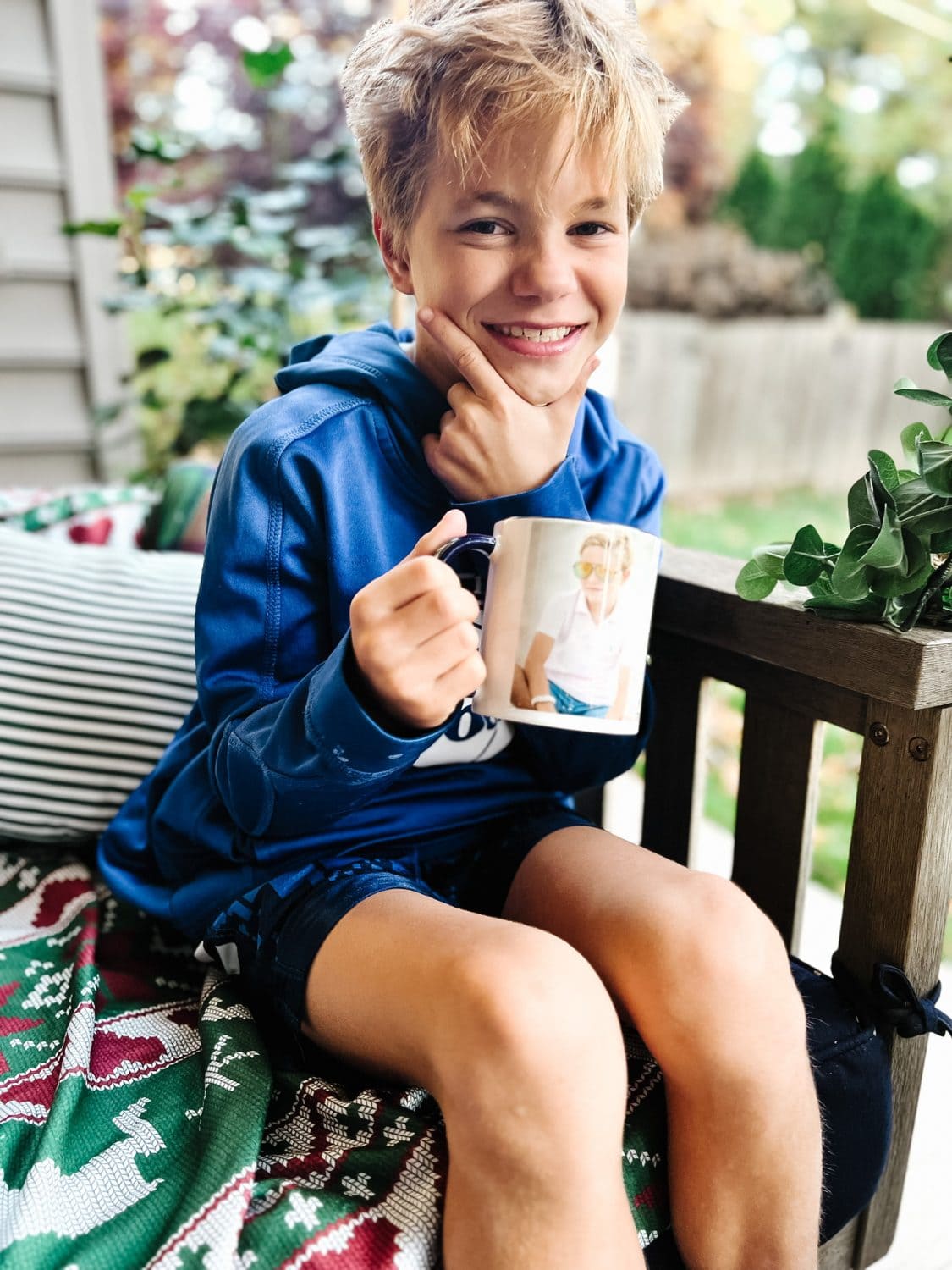 Lastly, this glitter framed photo of the dog. I'm not lying when I say my kids fight over it. They each keep it in their room for a few nights until another brother steals it. We compromised by putting it in the family room so everyone can enjoy it….
** New costumers can use code SHOPSTYLEMCHIC to save an additional 5% sitewide! **
Shop more holiday decor from Shutterfly below….