Thank you to Vuori + ShopStyle Collective for sponsoring this post.
If you are an inside jacket wearer (you know who you are), perk your ears. We are entering that time of year in Pennsylvania where the cold runs core deep. Going from the car to the house is more like a jig than a walk – it's one of those blustery shuffles with lots of non-sensical words coming from your mouth only to do a full body shiver and an exaggerated "brrrruuhhumhum" when you reach your heated destination. I'm the kind of girl that avoids being cold at all costs so when I say I have been LIVING in these Vuori jackets, it's no exaggeration. They are slim enough to fit under my parka for added layer, look adorable over a hoodie, and are sheer….. or should I say "sherpa" perfection on their own. Let's meet them shall we?
The name of this coat is literally "cozy" and that it is. Made with plush sherpa it is so soft and holds heat in keeping you nice and toasty. Perfect for mornings at the bus stop and wherever the chilly day takes you!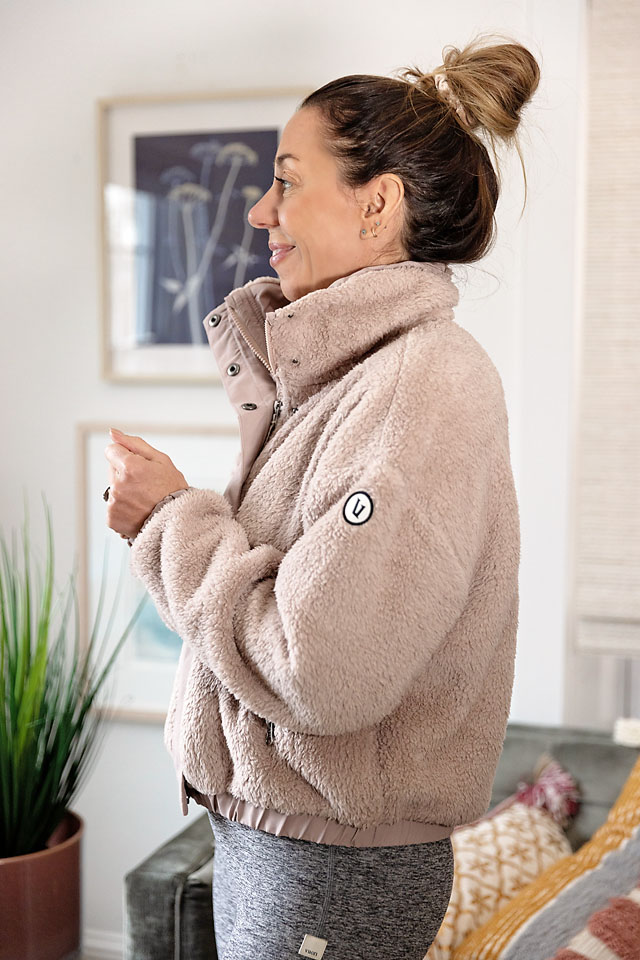 Cozy Sherpa Jacket + Vibe Elevation Legging
Looking for the "cozy" but in a longer length? Look no further. The Utility Sherpa Jacket is made of performance sherpa fleece, zip front with storm flap with snaps to keep the cozy locked in. With 4 exterior pockets to hold all the things this will be your go-to jacket!
Utility Sherpa Jacket | Vibe Elevation Leggings
This quilted cutie is perfect for the days were you don't need too much warmth but need that extra something. Insulated and made from our favorite DreamKnit™ stretch fabric it's that lightweight layer that you keep on all day without even realizing it.
Halo Insulated Jacket | Vibe Elevation Leggings
More Giftable Layers For Her
---
More Giftable Layers for Him