Thank you to Biossance and ShopStyle Collective for sponsoring this post.
Let's talk about fine lines, shall we? Not the the kind of fine line between bravery and stupidity or the fine line between numerators and denominators. I'm talking about the fine lines that are trying real hard to make an impression (no pun intended) on my face. At (almost 41) having a retinol product in my skincare routine is a non-negotiable. Why retinol? Retinol is the ultimate anti-aging ingredient that increases skin cell production and helps unclog pores by exfoliating your skin. This helps to reduce the appearance of fine lines and wrinkles, giving your skin a fresher, more plump appearance. The catch? Most retinol products can be harsh and very drying. Biossance's newest product, SQUALANE + RETINOL NIGHT SERUM gives you all of the anti-aging benefits of retinol with minimal irritation. All Biossance products are formulated without parabens, synthetic fragrances and without over 2,000 ingredients that are potentially toxic or questionable.
Exclusive Discount!!! Use code CHIC20 to get 20% off!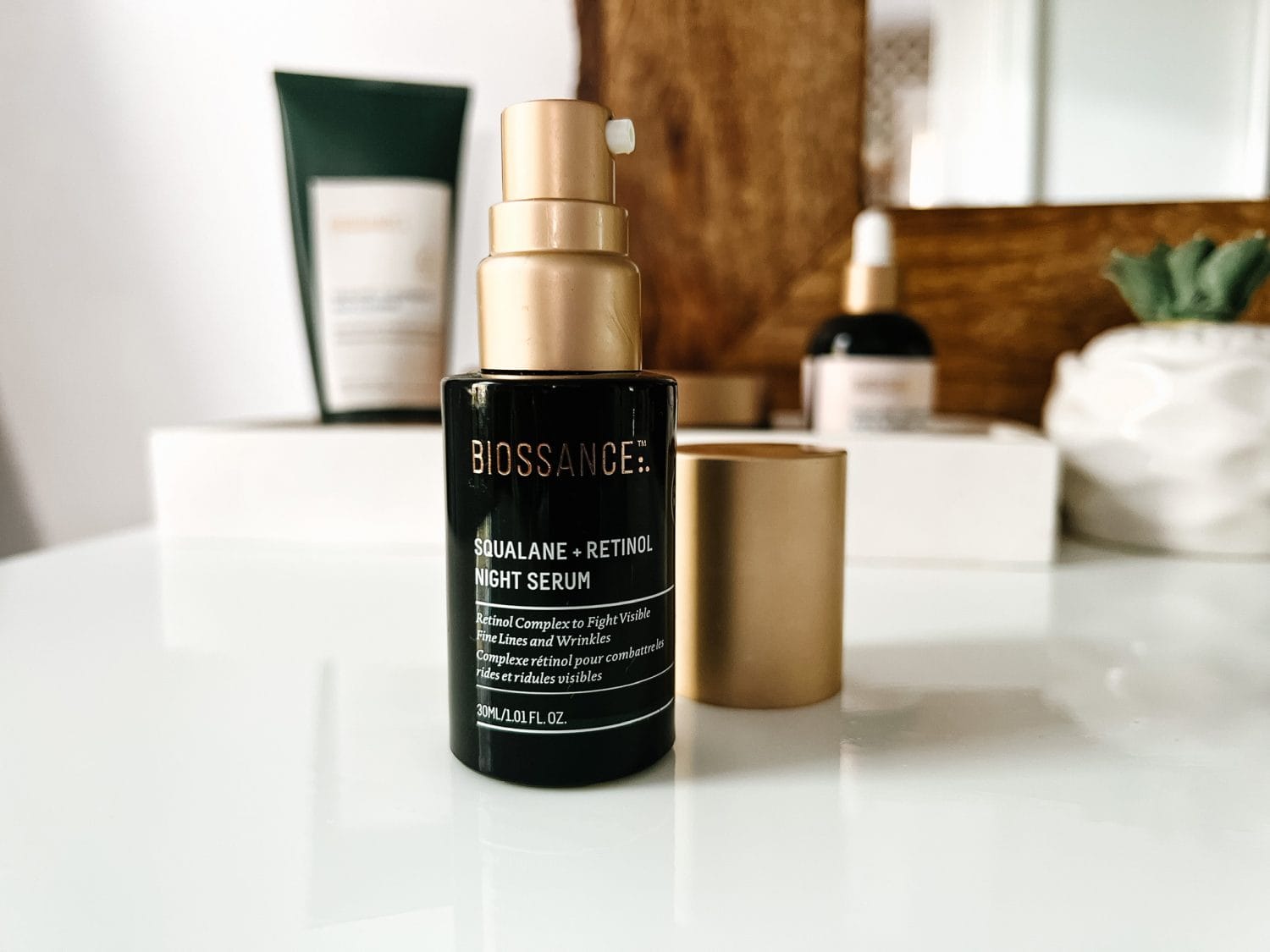 I've been using SQUALANE + RETINOL NIGHT SERUM for over a month (slowly building up to nightly use) and never once experienced the negative side effects that I have with other retinol products. I apply it at night after washing and toning my skin and before moisturizer. You can feel it working right away (hello, bright, glowing skin) and wake up feeling hydrated and smooth.
The ingredient that sets this product apart is the fact that it has both retinol and retinal. Retinal is closer to Rx and works fast while retinol is a tried and true ingredient with clinically proven results. Squalane (an ingredient in many Biossance products) enhances the absorption of the retinoids while keeping skin nourished to minimizing irritation. It strengthens the skin barrier and locks in moisture. This is all a lot of science-y talk that basically just means it's powerful, yet gentle.
This product is designed for nighttime use only because it can make your skin sensitive to the sun. Make sure to always use a sunscreen during the day (regardless), but especially when using any retinoid products.
Shop more Biossance favorites below….
Use code CHIC20 to get 20% off!