It's the season of glitz and glam! As much as I love this time of year, I know it can be stressful for parents. I have no solutions for the craziness of the season. The head-spinning effect of December that is enough to make you want to throw the elf across the room (me? never!), but I do have some outfit inspiration that may take one thing off your plate. If you are like me, you may already be asking yourself, "What am I wearing for allllll the parties this season?" Truth be told, I have two on the calendar, but whatever. It's the season to make your own sparkle. If I am twirling in my kitchen singing Mariah with my kids, I'll be wearing something that shows them that this time of year is different. I'm envisioning…..sequins. It's a vibe. Ok? I like to be comfy and casual most of the time, but then there are moments where this girl loves to get decked out. Dressy or casual, sequins or denim – I have all of the looks, (13 to be exact) to outfit you and your holidays this season.
Time To Shine
Sequins is the fabric of the season! It's festive and so fun to wear. Pair with denim to balance things out and let the sequins (and you) shine!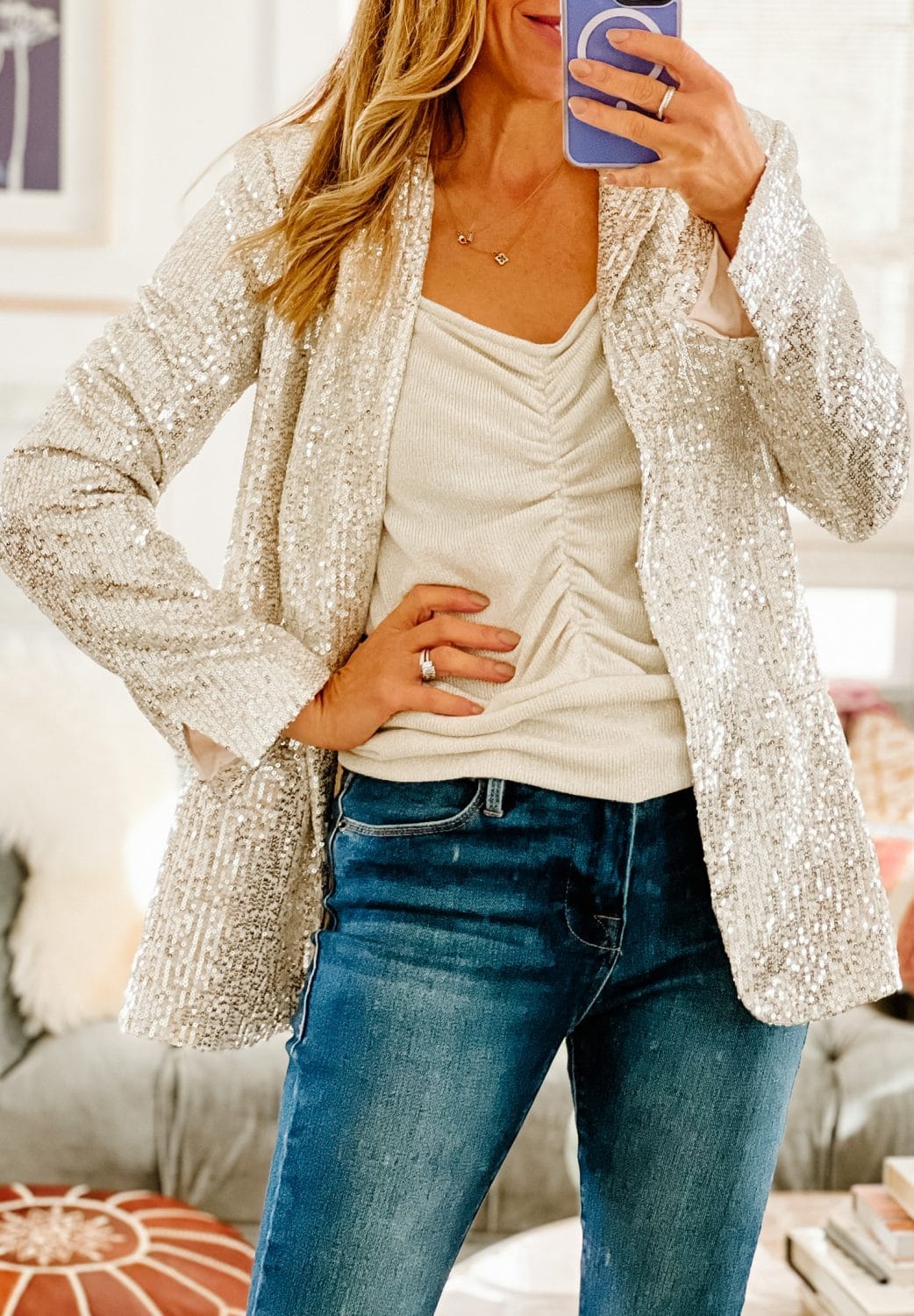 Blazer (use code MOTHERCHIC10) | Top (use code MOTHERCHIC10)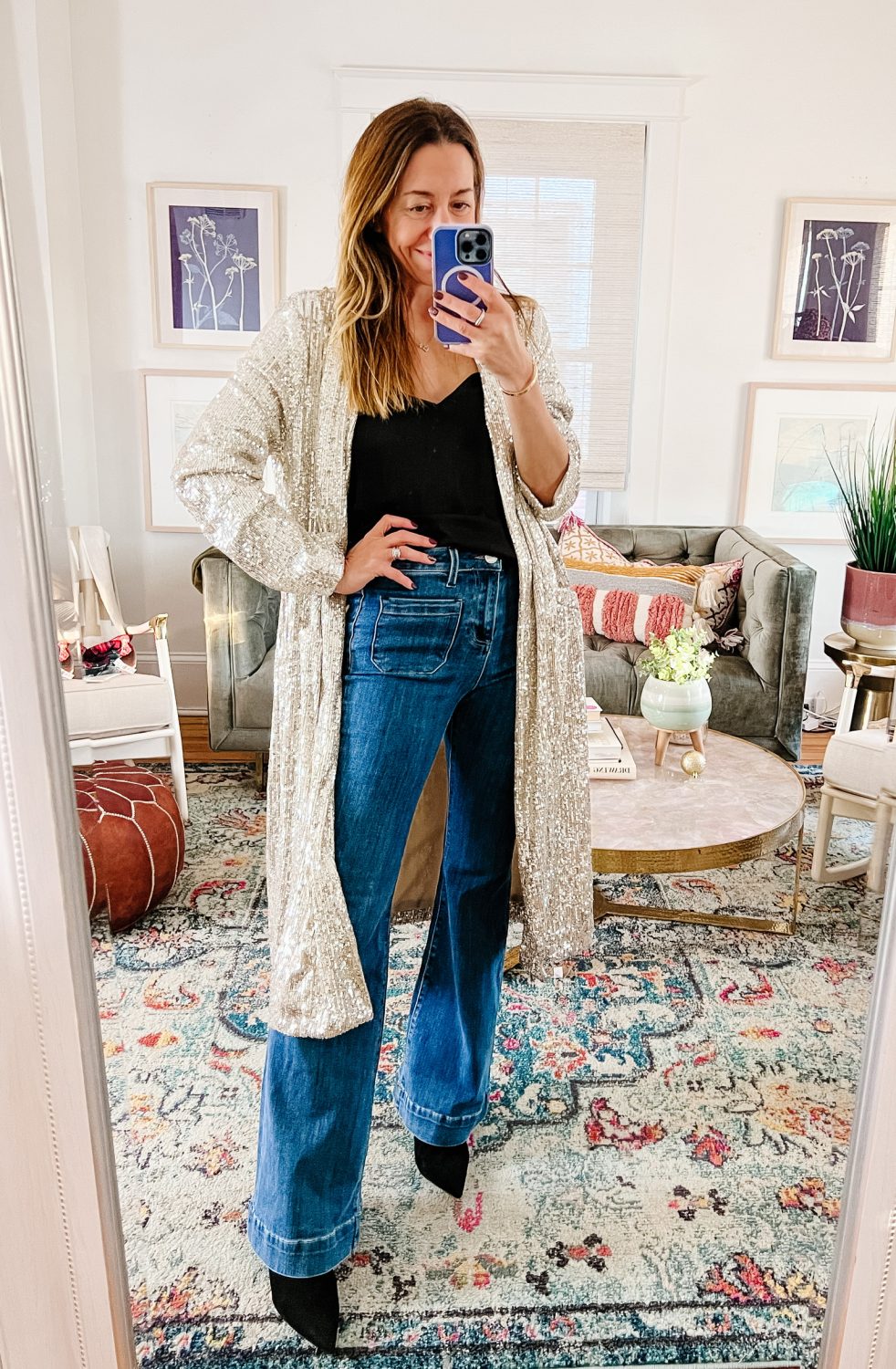 Wear The Dress
It isn't everyday we get to wear a chic dress so why not wear one this holiday season? A cute LBD or a festive floral now is the time to wear the dress….
Dress (use code MOTHERCHIC10) | Heels | Bag (sold out, linking similar)
Denim And Plaid
If sequins is the fabric of the season, then plaid is the print! Tartan, black-watch, or buffalo. Pick your plaid, pair with your favorite denim and get ready to feel festive!
Top | Jeans | Boots | Bag (use code MOTHERCHIC20)
Cardigan | Tee | Jeans | Booties
Cozy And Cute
I get it, not all parties or get togethers call for a dressy outfit. Make lounging around and gathering with friends and family merry with this cute and cozy look! Swap out your pj pants and slippers for jeans and booties for a cool and cute look!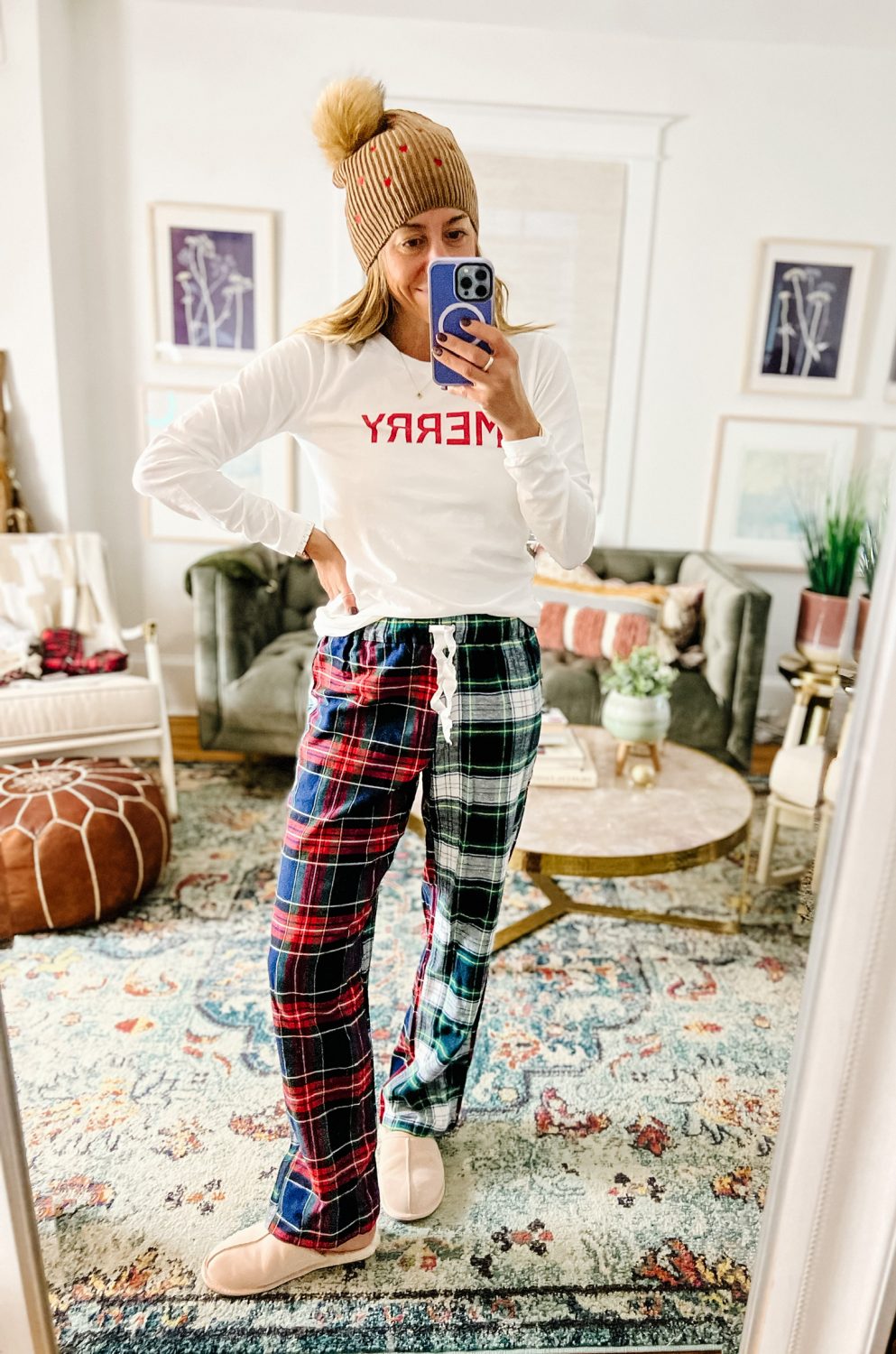 Pajama Pants | Tee | Hat | Slippers