Gift giving can be serious business and when someone says, "Let's do a white elephant gift exchange", I take it just as serious. I want to be the one who gives the funniest gift or the gift that everyone wants to steal! Ok, fine I may be a bit of a competitor, but nothing wrong with that. We rounded up gifts that will surprise, delight and be sure to cause some LOL-ing…..all without breaking the bank. Let us know your favorite.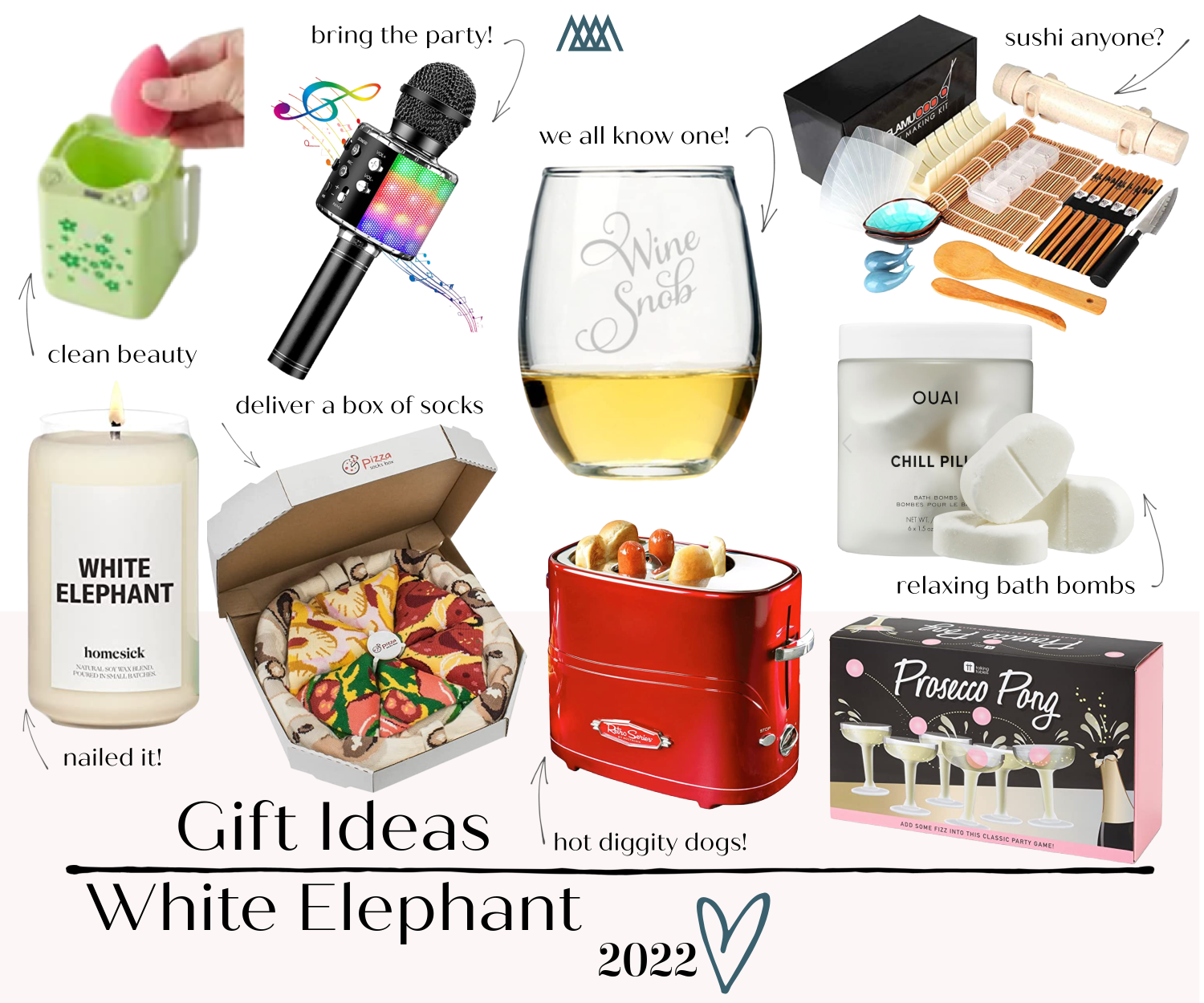 Beauty Washing Machine – Cute and useful! This mini washing machine will clean makeup brushes and sponges to help them last longer.
Karaoke Wireless Microphone – If the party is dull, this gift will definitely liven things up!
Wine Snob Stemless Glass – I may or may not be one, but I would love to see the look on the face of family and friends when I give this gift.
Sushi Making Kit – Whether they are a prof chef or a pro at take-out this sushi kit will be a hit!
White Elephant Candle – If you give this gift you won't be wrong, just funny!
Box Of Pizza Socks – We can all use some socks! This is the ultimate presentation.
Hotdog Toaster – Because, why not? It just makes sense.
Ouai Chill Pill Bath Bombs– Send a message letting them know it's time to chill with these pill bath bombs!
Prosecco Pong – We may be too old for beer pong, but never too old for prosecco pong!
Shop More White Elephant Gift Ideas
Need more gift ideas?