It's party season and when it comes to the attire for your parties we all want to dazzle. Now is the time to wear the sparkle, fun fabrics, and chic statement pieces. This post is all about doing just that without breaking the bank. Adding a few special pieces to your wardrobe will make prepping for parties a breeze. These looks will have people asking, " Where did you get that?" and they won't believe your answer. Check out a few party outfits that I can't wait to wear.
Festive Dresses
Move over plain LBD, it's time to shine! Adding a little glitter and glam can make for the perfect look for any party. I love that this dress comfortable and just the right length, plus it is under $50.
Metallic Dot Dress (wearing Black in XS) | Boots
More Festive Dresses
Flirty Tops
If pants and cute tops are more your thing we've got the outfit for you. This flutter sleeve tank with bow back is timeless enough to be worn over and over. (It's ok to repeat plus its under $25!) Pair a fun top with faux leather pants for a polished party look or even your favorite denim and a sleek pair of heels!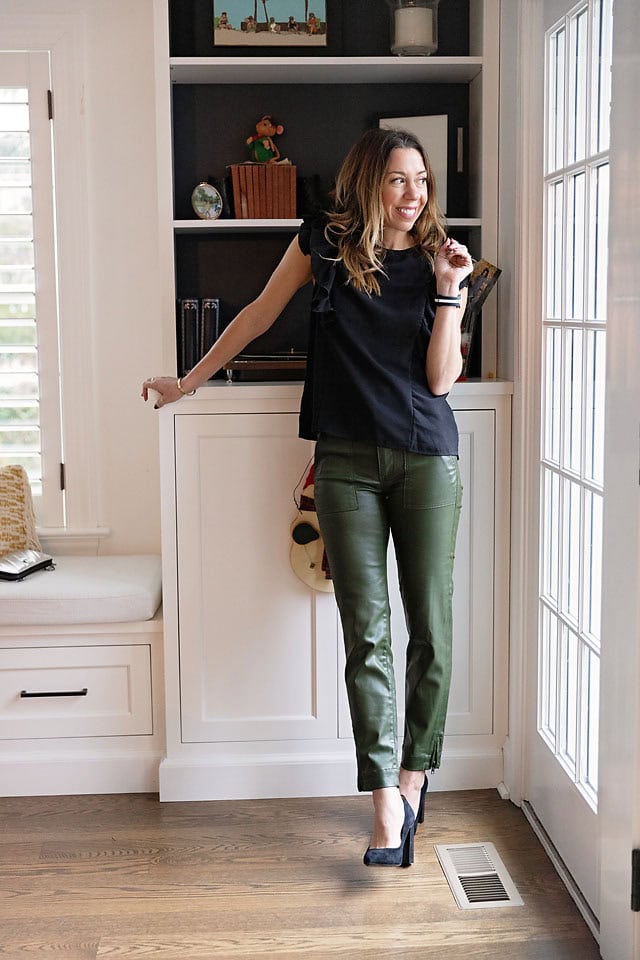 Top (wearing small in black) | Pants (linking similar) | Heels
More Flirty Tops
Evening Bag
If you already have the perfect outfit, adding a chic evening bag can take your look to a new level! From classic to trendy, bags are what I like to call the finisher, so make them pop. Can you even believe this bag is under $40!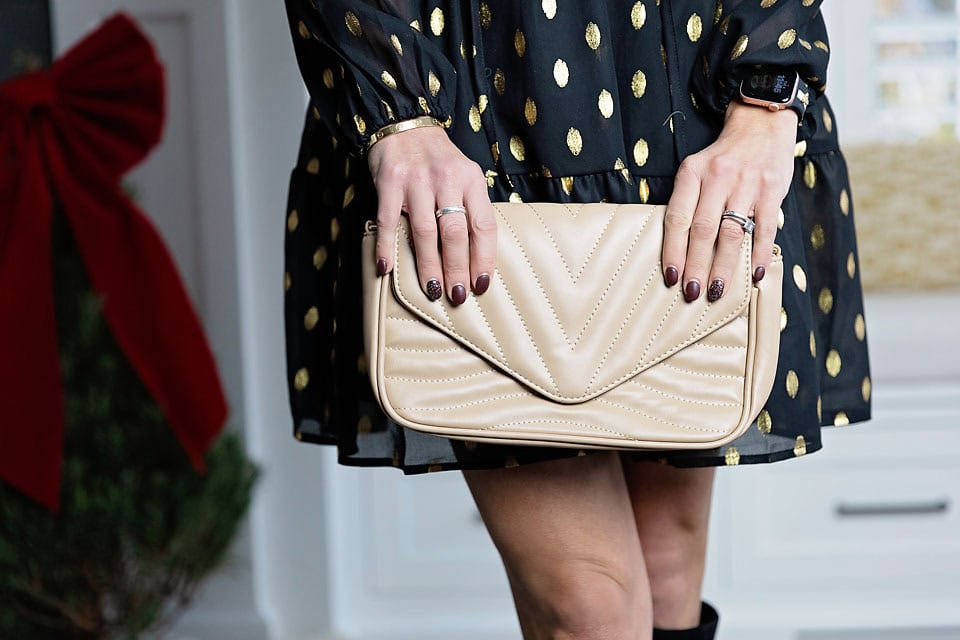 More Evening Bags