Bum coverage…. it's important! Ok, so that's a phrase I never thought I would say, but it's true. Especially when it comes to wearing leggings. I know cropped everything is having a moment, but there is just something about those oh-so fitted leggings that lend themselves to oversized goodness. It's all about creating that balance. We get asked quite often about the best tops to wear with leggings so I rounded up a few of my current go-tos below….
Quarter Zip
This quarter zip has a soft feel but a structured style – sporty and cool. It has the ideal length offering coverage – like just over the bum, but not tunic length. Size up for a more oversized fit.
Pretty Garden Quarter Zip (wearing size small) | Leggings | Hat | Boots | Socks
Tunic V-Neck Top
A tunic style top is the obvious choice when it comes to bum coverage. This v-neck top has a relaxed feel, but also a look that can be dressed up with the right accessories and a chic pair of flats or lug sole boots.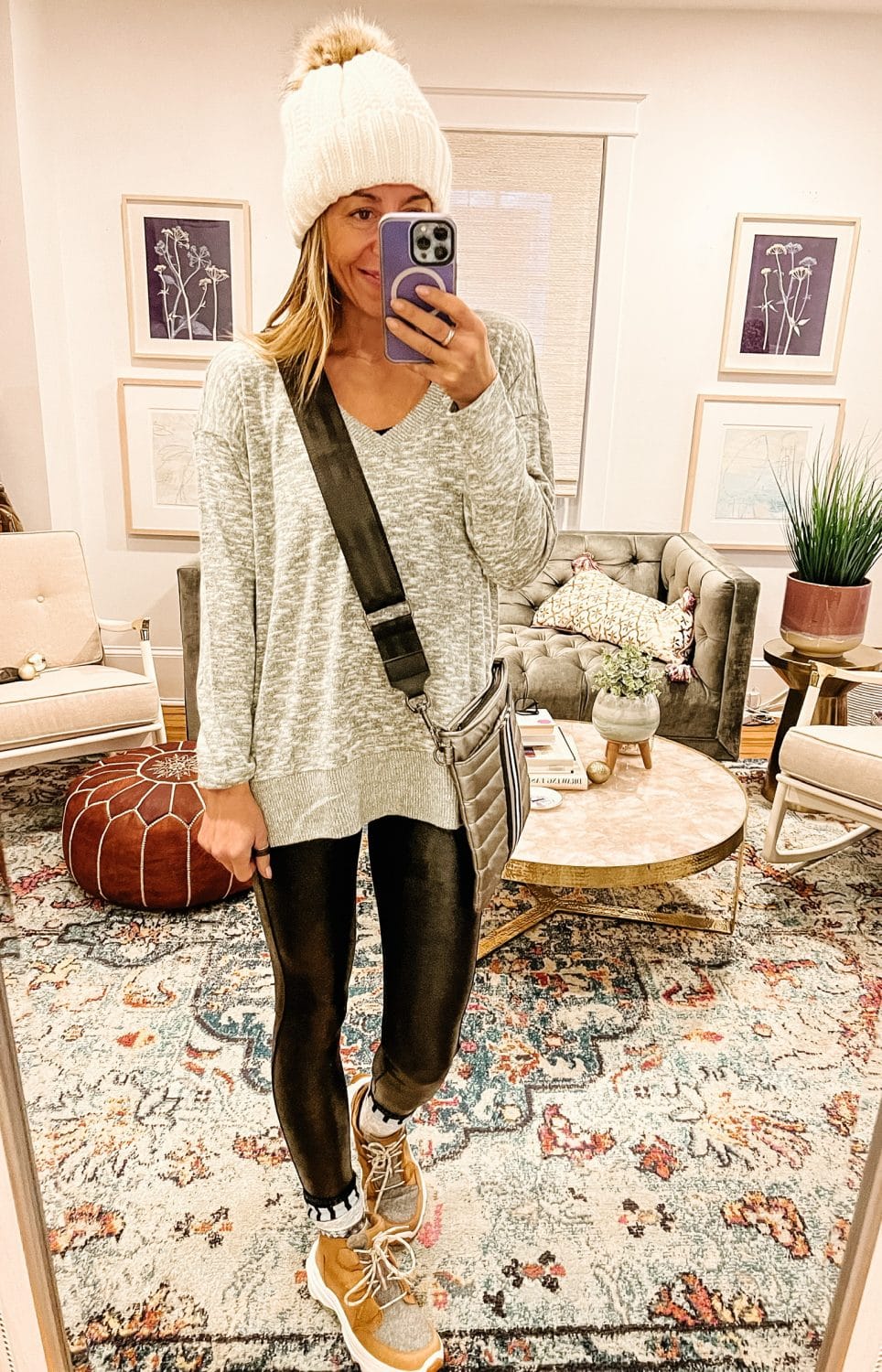 INC Tunic Sweater (wearing xs) | Leggings | Hat | Boots | Socks | Think Royln Bag (use code MCHOLIDAY25)
Sweatshirt Henley
A henley shirt is a personal favorite. The button snap detail and rounded hem provides length and interest to a classic style shirt.
Henley (wearing small) | Leggings | Hat | Sorel Boots | Socks | Think Royln Bag (use code MCHOLIDAY25)
Oversized Sweater
This is one of those pieces that could be a dress if you are petite, but because I am on the cusp at 5'4, I prefer it with leggings.
Oversized Sweater | Leggings | Coat | Boots | Hat | Bag (use code MCHOLIDAY)
Sherpa Pullover
This pullover style doesn't have as much length as the others, but what it does have is volume. The cozy and roomy style balances out the slim leggings to provide the feel and fit of good coverage.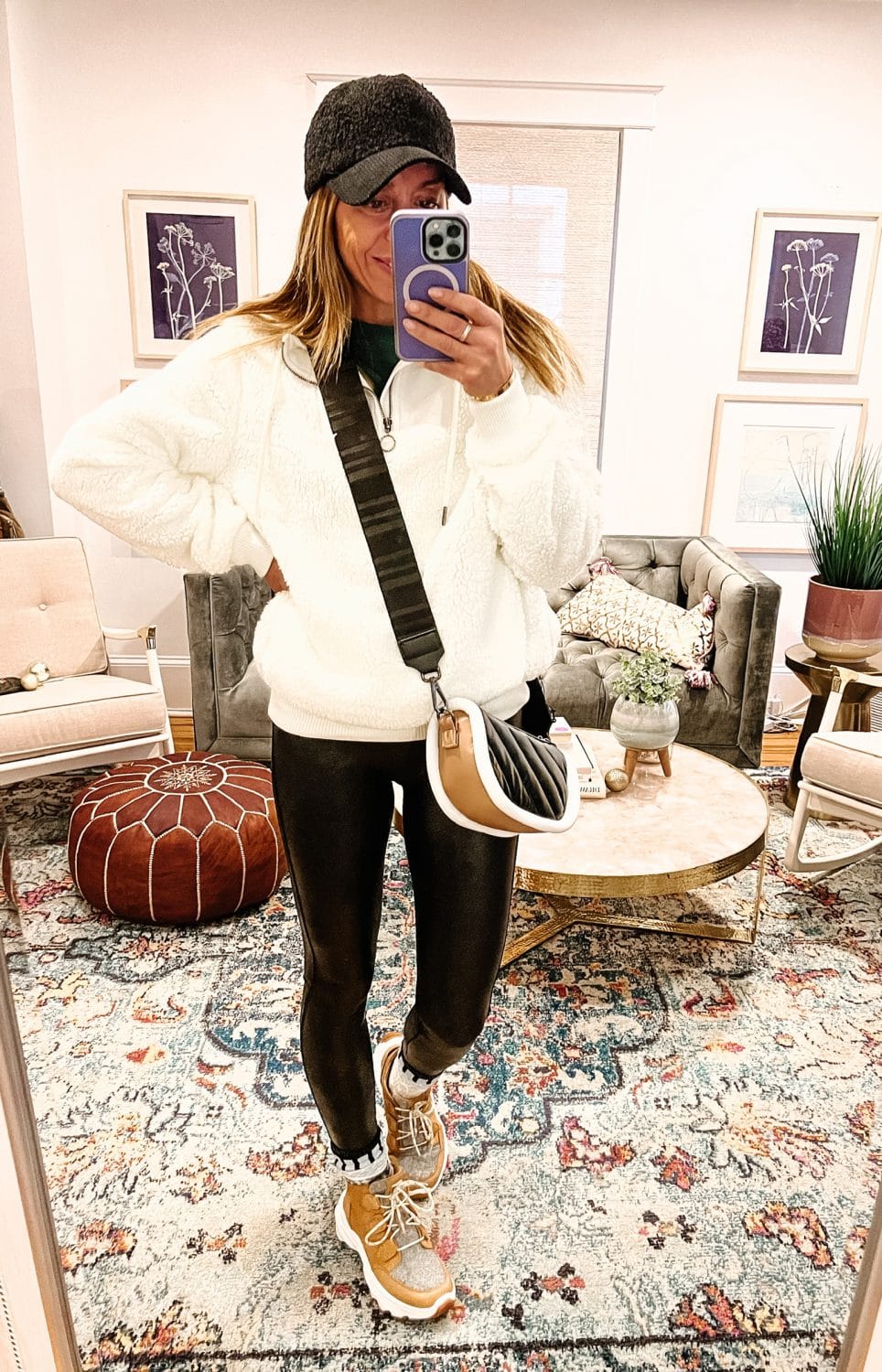 Sweaty Betty Pullover(wearing size xs) | Leggings | Hat | Sorel Boots | Socks | Think Royln Bag (use code MCHOLIDAY25)
Shop More Cute Tops To Wear With Leggings Below