We recently wrote a post on our favorite Amazon Fashion brands and it was only fitting for us to do the same from our favorite home brands on Amazon. Over the years I have purchased from pretty much all of the brands featured in this post despite the fact that they each have their own vibe. As I decorate our new home, I think it's hard to commit to just one style. I like each room to have their own personality while keeping it somewhat cohesive. I have found that my interior design style is similar to my personal style. I think we all know what we are drawn to and what we feel best wearing, but that doesn't have to define you. You can be everything and anything, my friends. If you have a home renovation project on your radar or are simple trying to revamp a space, here are some of our favorite home brands on Amazon to check out.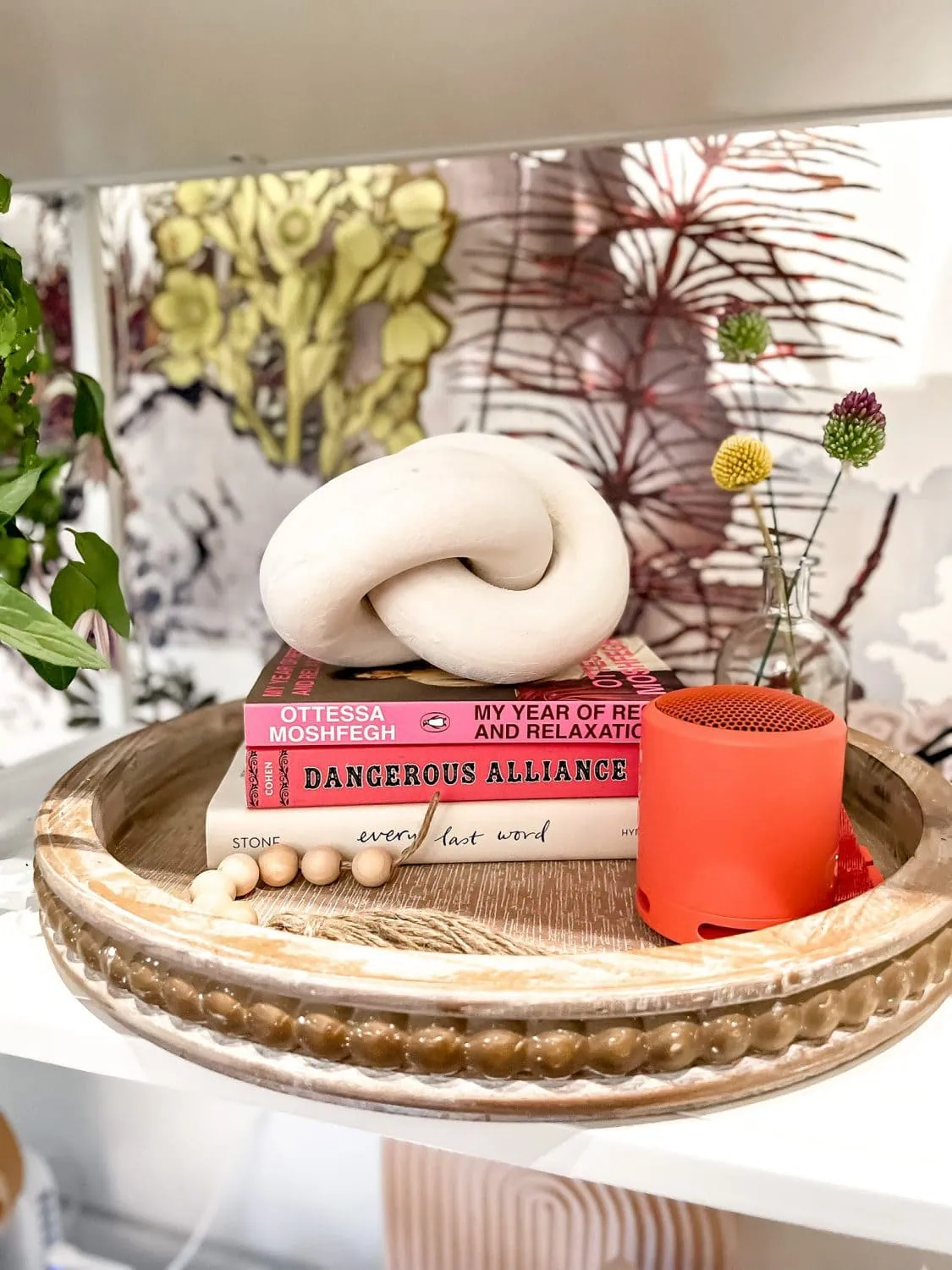 Creative Co-Op Whitewashed Tray | Wood Chain Link | My Year Of Rest And Relaxation | Dangerous Alliance | Every Last Word
Our Favorite Home Brands on Amazon
If you have seen any of my mirror selfies, you have probably seen this rug. I think I have gone on to purchase at least 3 additional rugs from this brand. When it's good, it's good. While Safavieh is most known for their rugs, they also have gorgeous accent pieces that I would describe as bohemian with a touch of glam. Their gorgeous colors and textures and give a whimsical vibe to any space.
Shop these pieces:
---
Stone & Beam is actually one of Amazon's in house labels. Similar to their in house fashion labels, I have found their home items to be high quality and reasonably priced. Stone & Beam has an assortment of products, but I think they are best known for their gorgeous mirrors, planters and furniture… ok and lighting too! If you are drawn to a traditional yet rustic aesthetic, this is a great place to start.
Shop these pieces:
---
Rivet is another Amazon in-house brand that focus mostly on furniture. I mean how stunning are these leather woven dining chairs. The Rivet brand aesthetic is in the mid-century modern tone. A lot of clean lines yet soft materials, like leather and velvet.
Shop these pieces:
---
Kate & Laurel encompasses many decor ideas, but mostly there is a an over-arching farmhouse feel. A touch of vintage and a touch of modern create this whimsical brand. They offer a lot of wood based furniture, sliding doors, and stunning mirrors.
Shop these pieces:
---
Creative Co-Op
Creative Co-Op is a personal favorite. You may even spy some familiar pieces. Creative Co-Op embodies a little boho with a little rustic and lot of fun. Their collection includes unique pieces that create interest and warmth to any environment .
Shop These Pieces
---
Poly & Bark
When doing a little online home furnishing and decor shopping for my new house, I stumbled upon this brand. I quickly learned they are best known as "The home of the internets favorite sofas" – leather being one of them. Poly & Bark's leather sofas are made from pure grain Italian leather. Add in some mid-century boho decor vibes and this girl is in love!
Shop These Pieces