T minus 6 days until it's Super Bowl Sunday. This is a big deal for us Philadelphians because, well, in case you didn't know, our beloved BIRDS are facing off with the Kansas City Chiefs. Prior to having four boys, I don't think I ever watched 30 consecutive seconds of a football game. When it came to the Super Bowl, I was purely there for the snacks, commercials, and half time show. Fast forward to now and I literally woke up this morning excited for the game SIX days before it is even taking place. WHO AM I?! WHO HAVE I BECOME!? Do I even like football? Truthfully, football scares the crap out of me. My kids live for the dang sport and over time something changed in me. Somewhere along the way I transitioned from tolerating it, to pretending I liked it, to listening to sports talk radio because just watching the game wasn't enough, to actually admittedly loving it. What can I say? It must be a Philly thing.
No matter what team you are rooting for (or if you are just there for Rihanna), we've got a few outfit ideas for you. Disclaimer: My kids would disown me if I shared Chiefs gear so this post is very one-sided. If you need to swap a piece or two out for your team, so be it. Just don't tag me 😉
Hardcore Fan
Philadelphia fans are known for their "passion" so game ready is the way to be.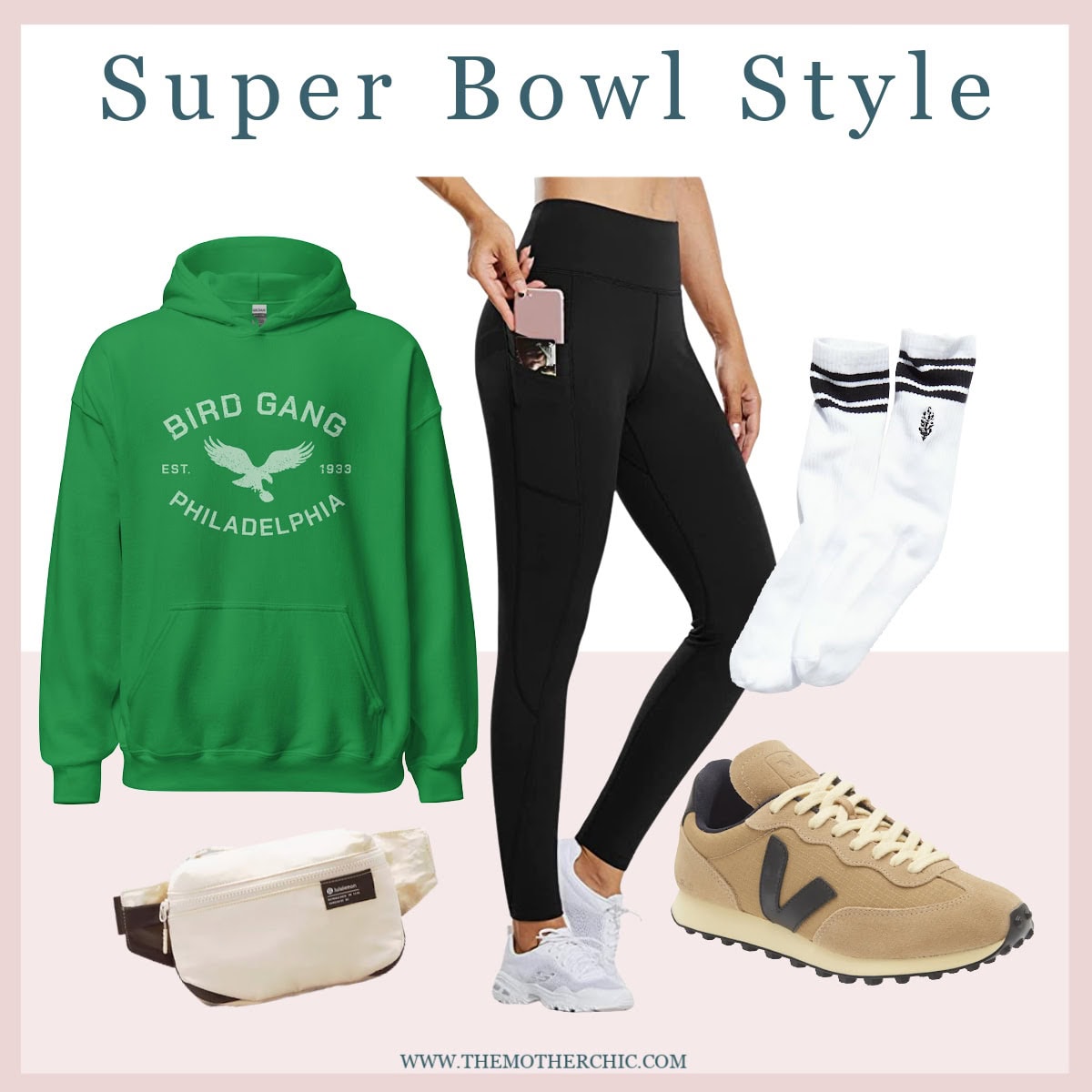 ---
Here for the Snacks
While some don't like to choose favorites, you can always subtly hint to your team of choice! I always love making our family's famous layer dip (old post, don't judge the photos) and my mother in-law's crab dip is NEXT level.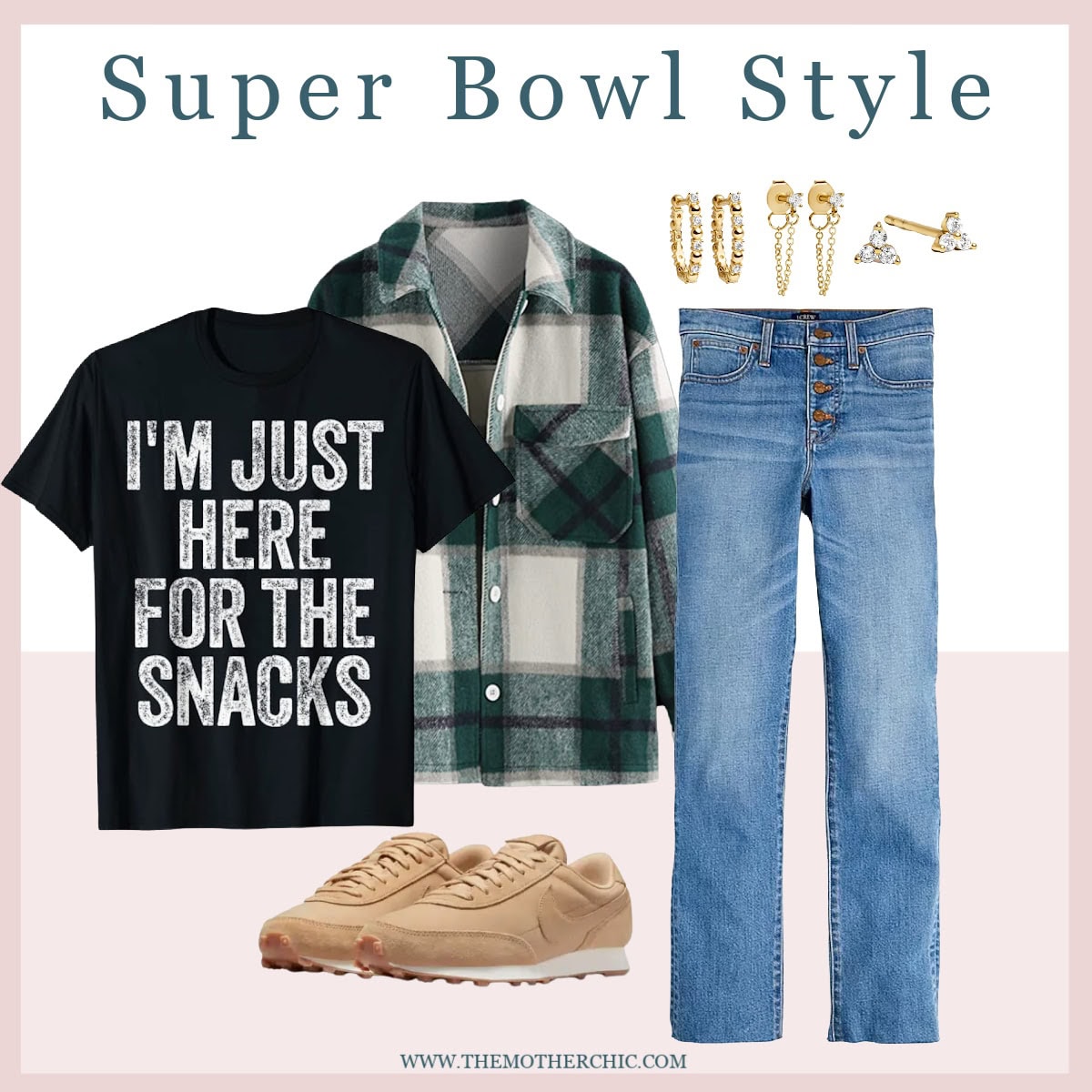 ---
Ready for the TV Timeout
Sometimes the super bowl is all about the commercials, but we really can't wait for that half time show.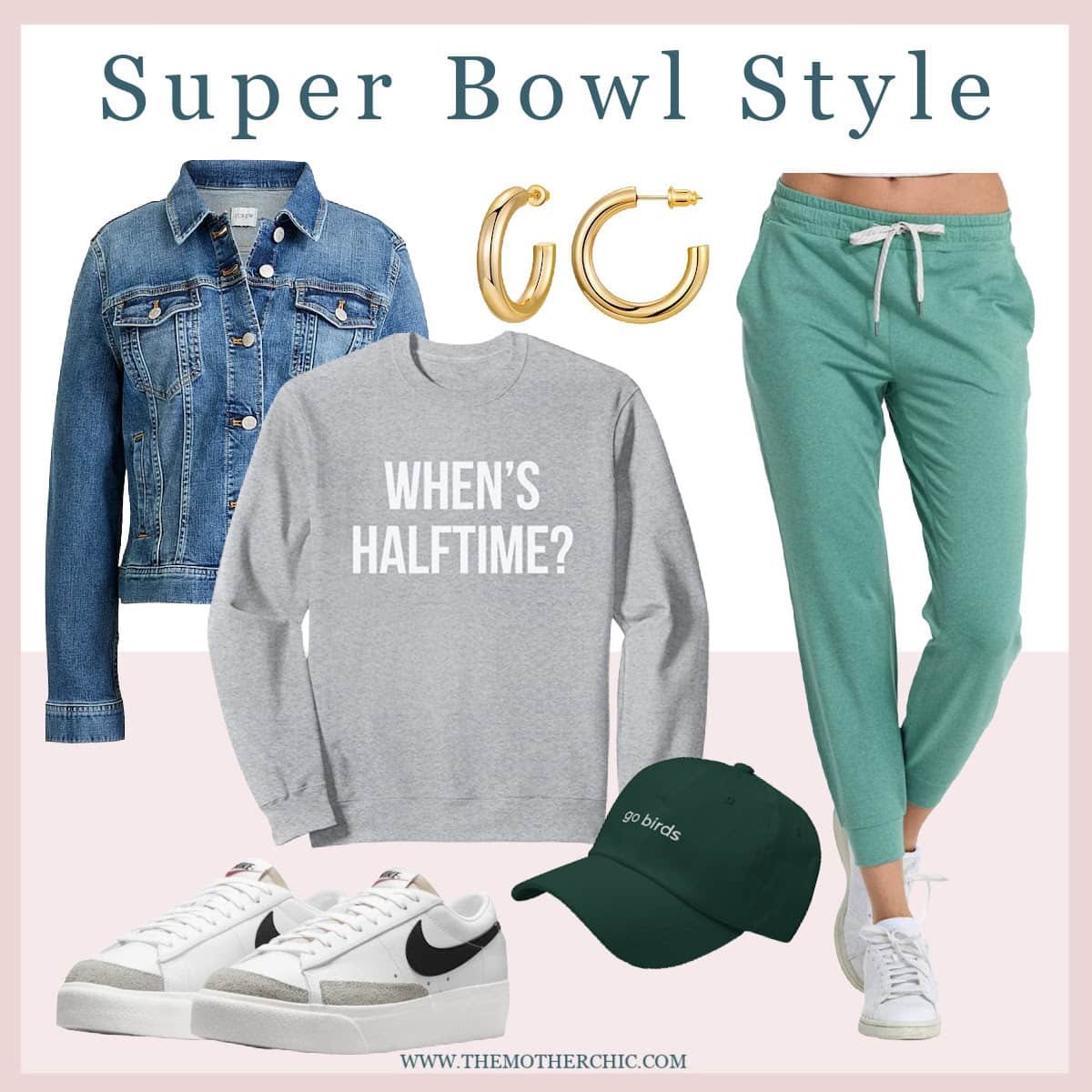 ---
What's my name?
RIHANNA!! Excuse me while I glue myself to the TV.
---
Taking Bets
I love a good side game to keep everyone interested – this Football Pool poster is perfect.
We are the Champions
Who is ready to celebrate? if you can't bring your fighting spirit, then try to bring another spirit along.