While I love a good beach to bar dress moment there a few other cover-ups that are making a wave. Pun intended! And if you happen to get "stuck" on vacation then having some cover-ups that pull double duty are key to have. You won't see me complaining when my flight gets cancelled as long as I get home soon 😉 Let's check out some of my favorite cover-ups to pack that take the unconventional route.
Beach Pants
I love an easy, breezy beach pant. These are great for a little more coverage, but lightweight enough to keep it cool. I love the pretty pattern on these – great for mixing with solid suits or prints.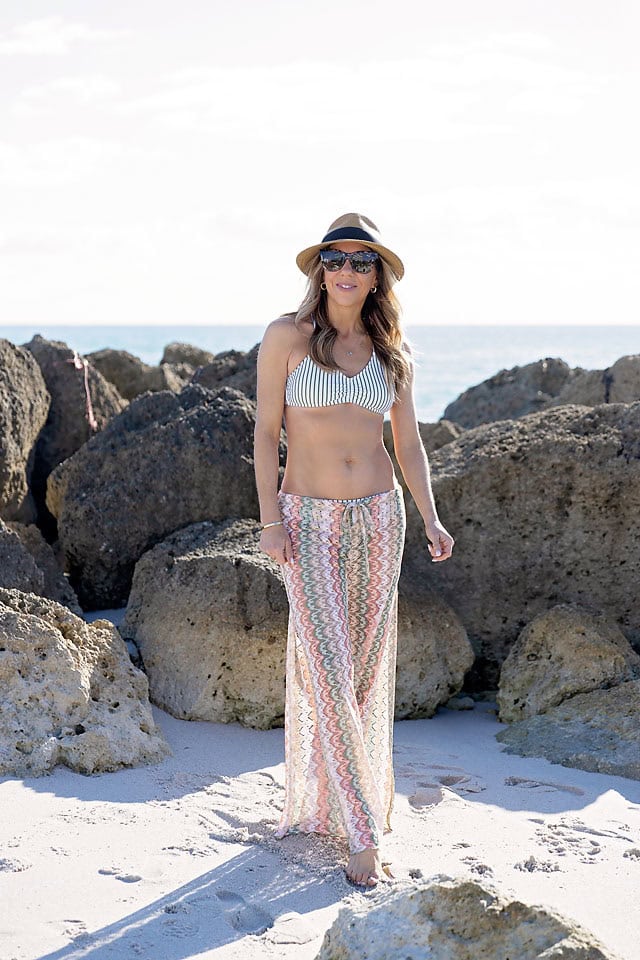 Shop the Look
Beach Pants | Stripe Bikini | | Hat | Sunnies
More Beach Pants
Oversized Shirts
Pool or Beach? Decisions, decisions! Let's make it easier for you, no matter what you decided, take this oversized shirt with you! Wear it as a cover-up, tie it up with denim or pop on the matching shorts as a cute set! The oversized shirt is a no-brainer for me when it comes to cover-ups.
Shop the Look
Vitamin A Cover-Up Shirt (more sizes here) | Stripe Bikini
More Oversized Shirts
More Swim and Cover-Up Posts to Check out Here