Thank you to Gap and Collective Voice for sponsoring this post.
While you never need a reason to wear matching outfits, I'll give you a few: a refresh of spring essentials, Easter, family photos, events with lots of people where you want to be able to easily identify your crew. I could keep going, but I'll stop there. I love that Gap makes this rite of passage so simple (you can't officially become a tween, until you have worn coordinating outfits with your family, am I right?).
Unless I adopt my kid's style and throw on a pair of mesh shorts and worn in baseball tees, my chances of cute, matching looks are low. Actually I take that back, my kids don't like matching each other, but up until about the age of 8, they really get a kick out of matching with me. I mean, if you don't believe me, just look at his face….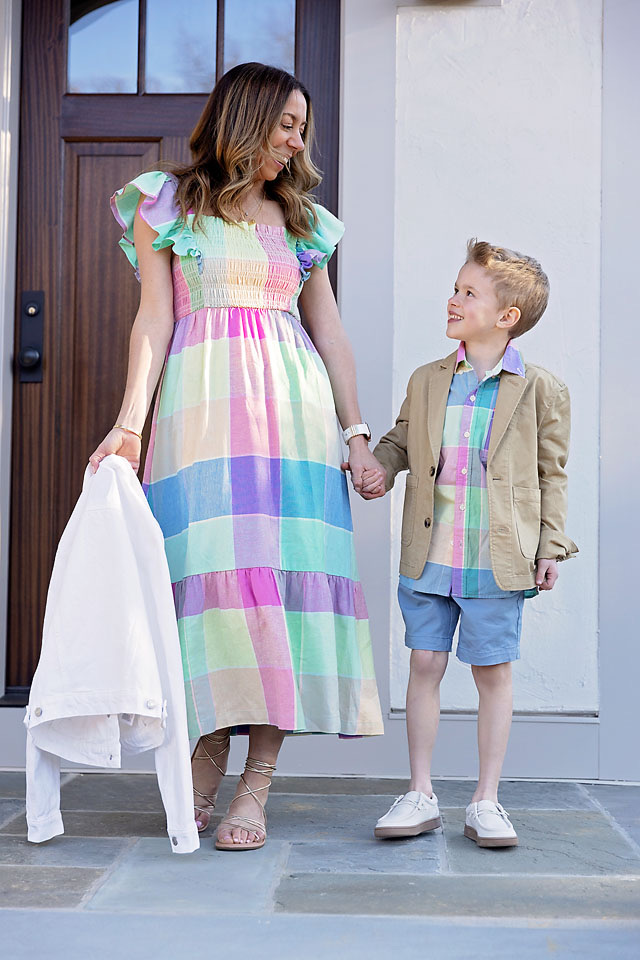 Check out the Let's Coordinate Shop Here
Friends & Family Sale event means 40% off everything with code FRIEND + 10% off with code FAMILY !!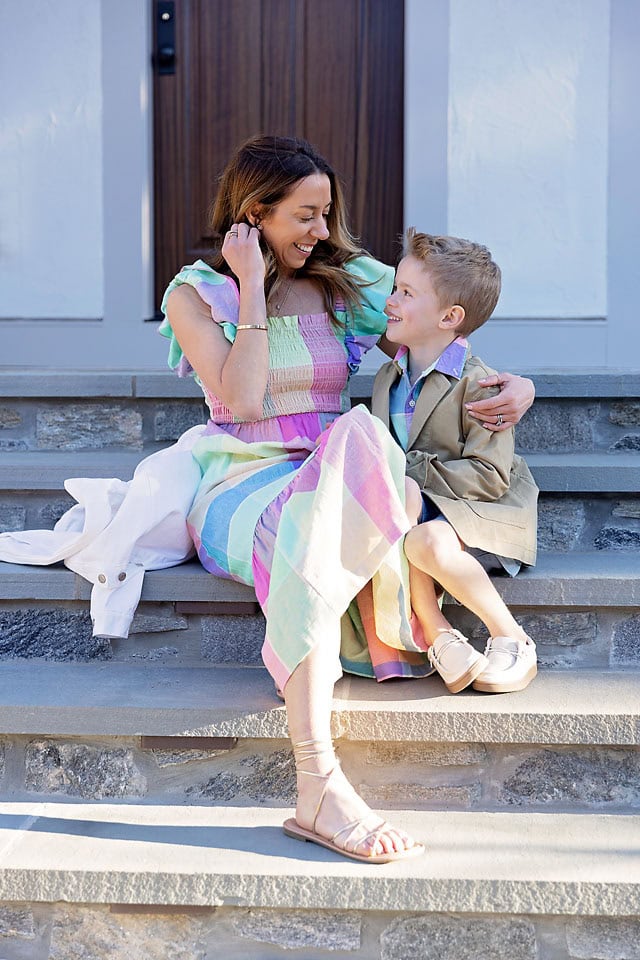 Shop His Look
Plaid Shirt | Khaki Blazer | Pull On Shorts | Kid Mocassin Sneakers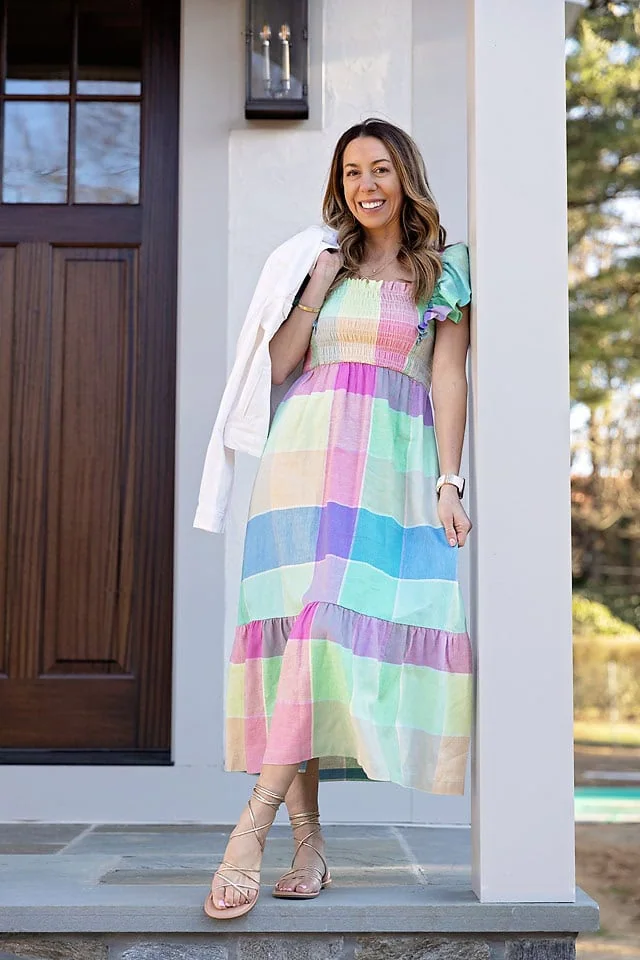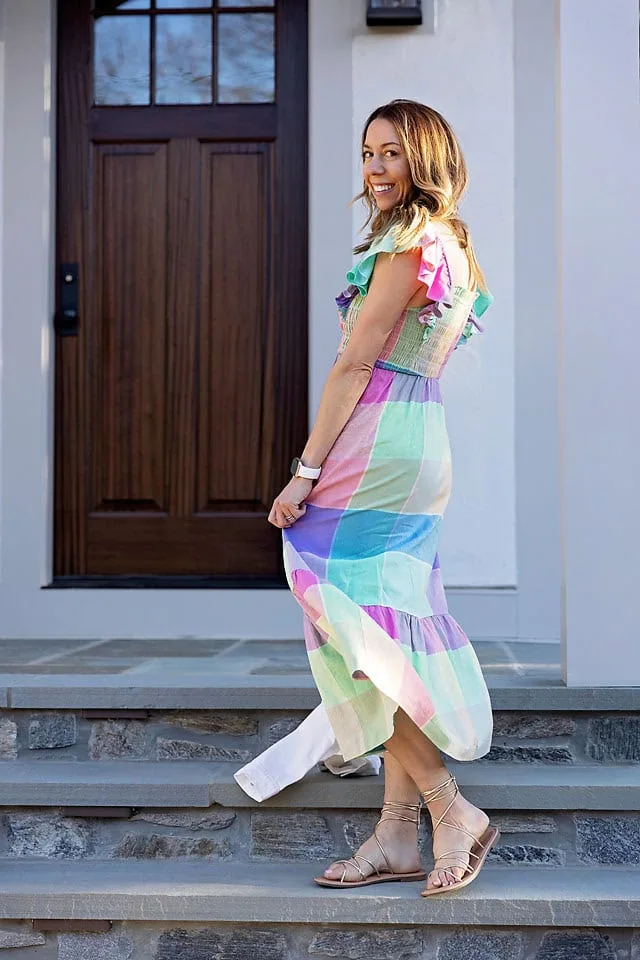 Shop My Look
Plaid Smocked Midi Dress | Icon White Denim Jacket | Strappy Lace Up Sandals
More from the Plaid Collection
---
If Not Matching, Make it "cohesive"
I get it, some of you might want to live on the edge and forgo the matching ritual of your children's youth, so let me offer an acceptable alternative. Cohesive is defined as something that sticks together, so we can make this work. Pull one color through the family – denim/chambray and white are a great place to start. Mix prints, add pops of color, but let one color bring everyone full circle. I always recommend picking out something for yourself first, and then make everyone's look work around yours.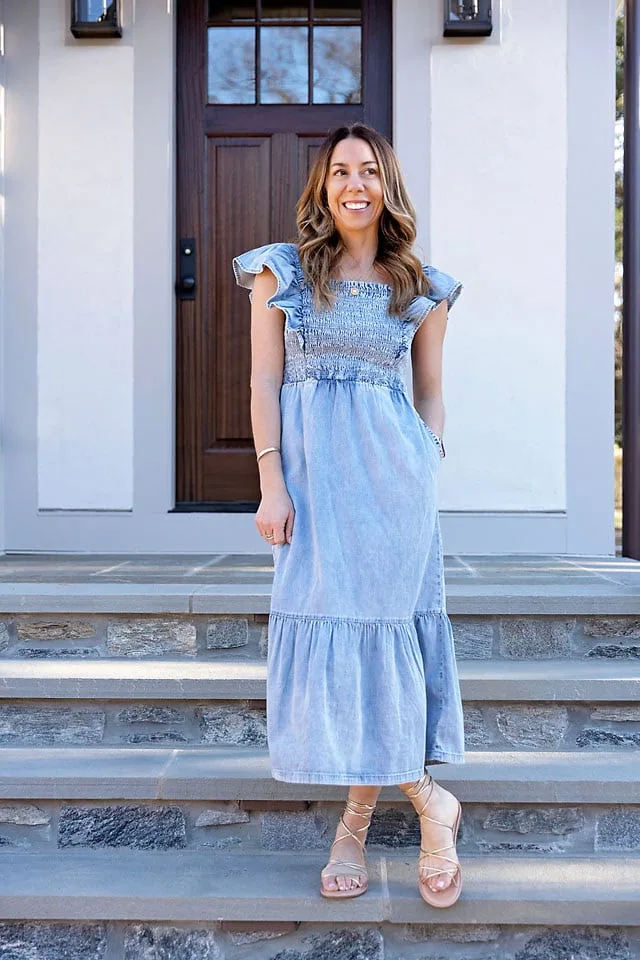 Denim Midi Dress | Strappy Lace Up Sandals
More from the Denim Collection
---
The only other rule of wearing matching and/or cohesive outfits is that they MUST be documented with a ridiculous amount of photos and those said photos must be printed, framed and posted to social media. It's not only proof that your kids were once young and sweet, but proof that there was a time in their life where they listened to you and let you dress them. And that, my friends, is a beautiful thing.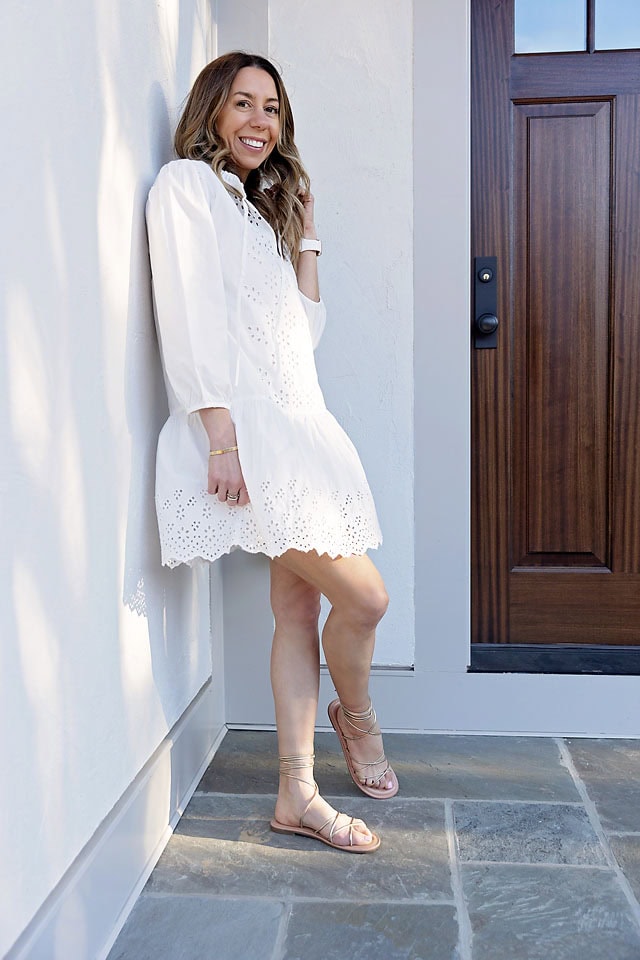 Eyelet Mini Dress | Strappy Lace Up Sandals
More from the Eyelet Collection