If you haven't memorized the words to the song Picture to Burn then this post might not be for you. But if you happen to be one of the lucky ones that got through the 36 hour wait time to get tickets to the Taylor Swift concert, then this post is definitely for you. While we went through every single Taylor Swift album and many of her famous music video outfits to take you through all the eras, we also came up with a few other concert ready looks. So if you are full blown Swifty or if you are not – we've got an outfit for you.
Concert Ready
A graphic tee, on trend flares and a few fun accessories make this an easy concert look.
Go-to Concert Look
Social Threads just released their concert collection and we had to include this Sequin Denim Jacket. A denim on denim look feels very concert ready, just need to add a little more sequin to be Taylor Swift concert ready!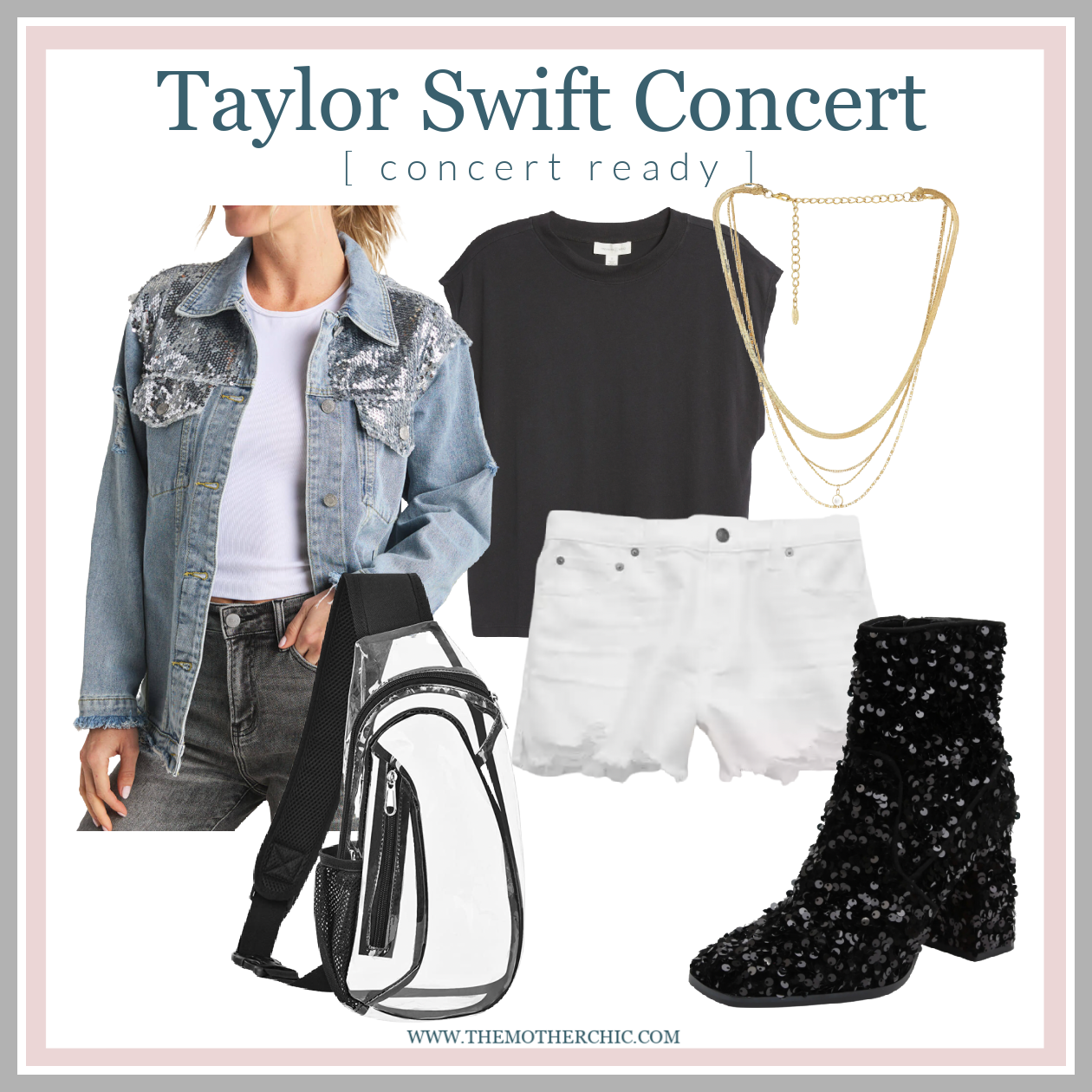 Debut Album: Taylor Swift
Key Songs: Tim McGraw, Teardrops on my Guitar
Pop in your corkscrew hair curlers which put Taylor Swift on the map. Add a cowboy boot and a fun guitar strap to your bag to complete this look.
Album: Fearless
Key Songs: Love Story, You Belong With Me
There was no turning back after the Fearless album, Taylor Swift was here to stay and the outfit proved it.
Album: Speak Now
Key Songs: Back To December, Mean
This iconic purple dress and red lip was a tour favorite and is synonymous with Taylor.
Album: Red
Key Songs: All to Well, We Are Never Getting Back Together, 22
Aren't we glad that Taylor released the original 10 minute version of All to Well? We sure are! This era is a definite favorite and how I would choose to dress if I got a lucky ticket!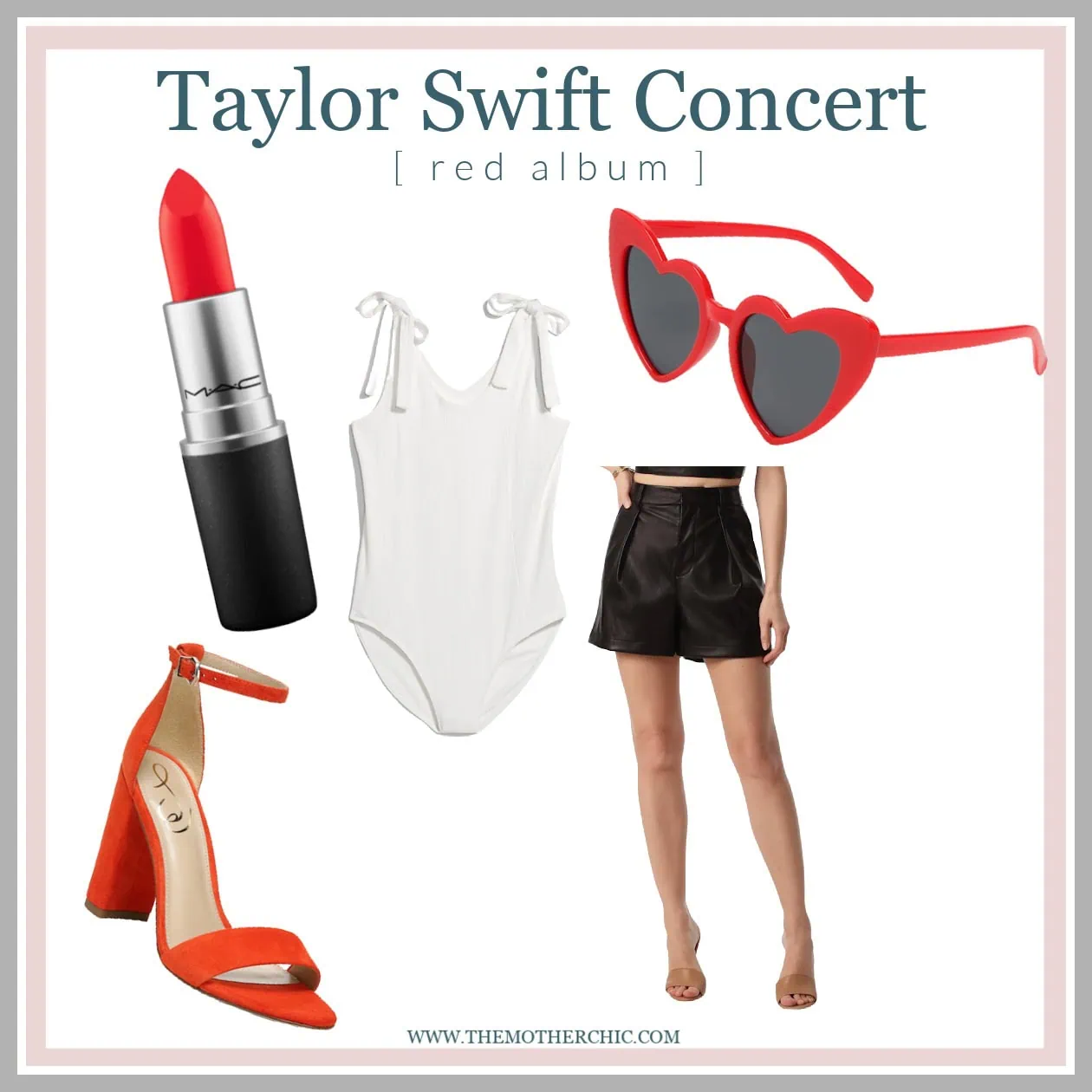 Album: 1989
Key Songs: Shake It Off, Blank Space
This is the point when you realize how many Taylor Swift songs you actually know. I think everyone knows the lyrics to Shake it Off.
Album: Reputation
Key Songs: Getaway Car, Delicate
A turn from her usual pop princess persona – Reputation was the reveal of a new Taylor Swift.
Album: Lover
Key Songs: Lover, You Need to Calm Down, ME!
And just like that we are back to pink, pearls, and everything candy coated.
Album: Folklore
Key Songs: Cardigan, Exile
I am now realizing that it may have been Taylor Swift who kicked off the coastal grandmother chic trend.
Album: Evermore
Key Songs: Willow, Champagne Problems
While the Stella McCartney plaid coat may be sold out, any plaid coat will do. Don't forget to finish the look with a simple french braid.
Album: Midnights
Key Songs: Anti-Hero, Bejeweled
If you choose to go the Anti-Hero route then a nod to the 70s is in order. Otherwise we would love to see a bejeweled bodysuit and matching hooded cape 😉