Thank you to Vuori and Collective Voice for sponsoring this post.
I spend a lot of time outdoors and when I say outdoors I mean on the sidelines. When I get a chance to get outside by myself I want in on the action. Whether it's running, a quick game of pickleball or walking the dog, similiar to my kids, it's all about the gear. Vuori's newest collections not only help me look the part, they inspire me to carve out that time for myself.
Court to Resort Collection
Pickleball may be the fastest growing sport in America, so you bet sporty skirts and dresses are on the rise too. The Volley Skirt comes in a few neutral colors, but this Baltic Blue is a standout. This skirt has a high rise fit and built in light weight shorts. It's only fitting to pair the skirt with the Daily Crop tank that features a built in bra and slightly cropped fit.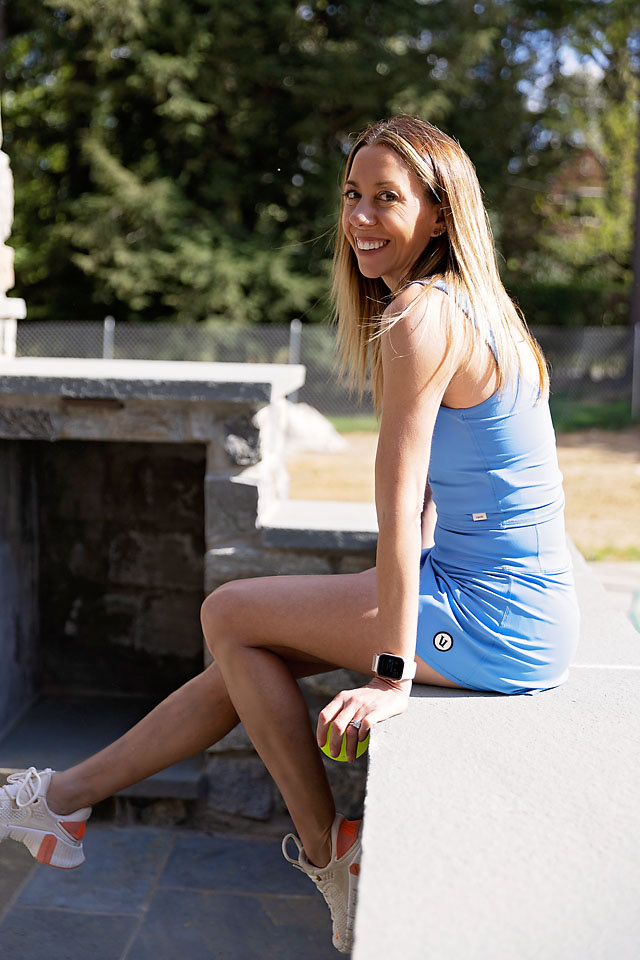 Daily Crop (wearing XS in Baltic) | Volley Skirt (wearing XS in Baltic)
The Villa Collection
With 4 kids and lots of sporting events there are no days off. The Villa Collection highlights new lightweight and breathable fabrics, perfect for travel or anyone in constant motion. Hand raised high! The Villa Tank is super breezy and I love the longer length. Pair with the Villa Joggers or the Villa Shorts for a streamlined look. Both are made of the same performance fabric with natural wrinkle release to keep you looking fresh!
Villa Tank (wearing XS in Pistachio) | Villa Shorts (wearing XS in Pistachio)
With Mother's Day around the corner give her a gift she will love (hint dropped!!). Vuori put together their best sellers and gift ideas for Mother's Day and more… Check out a few favorites.