The fashion silhouette has shifted once again. Some fashion gurus say this happens about every 7 years, so hopefully this shift is here for a bit. The triangle has been flipped from oversize tops and skinny jeans to slim tops and wide leg pants. If you have dipped your toe in the wide leg trend, you may be wondering what sort of tops you need. An oversized top with a wide leg pant can be a hard look to pull off, so instead try one of these options for a more pulled together look.
High Neck Tank
Every single retailer has their iteration of a ribbed, high neck, slim tank. With so many options I narrowed down to a few favorites. The high neck helps to elongate the look and the slim fit keeps things streamlined.
High Neck Tanks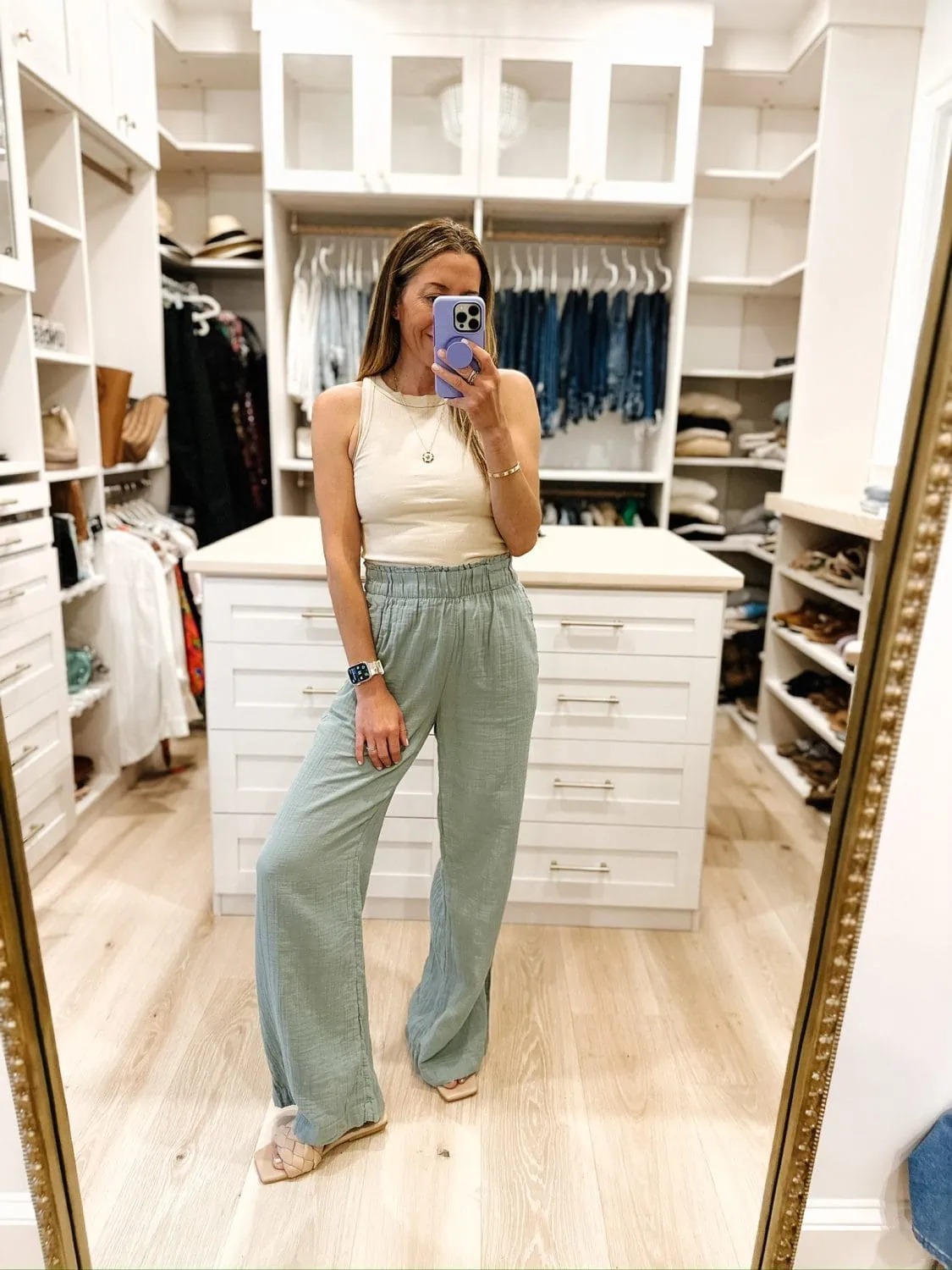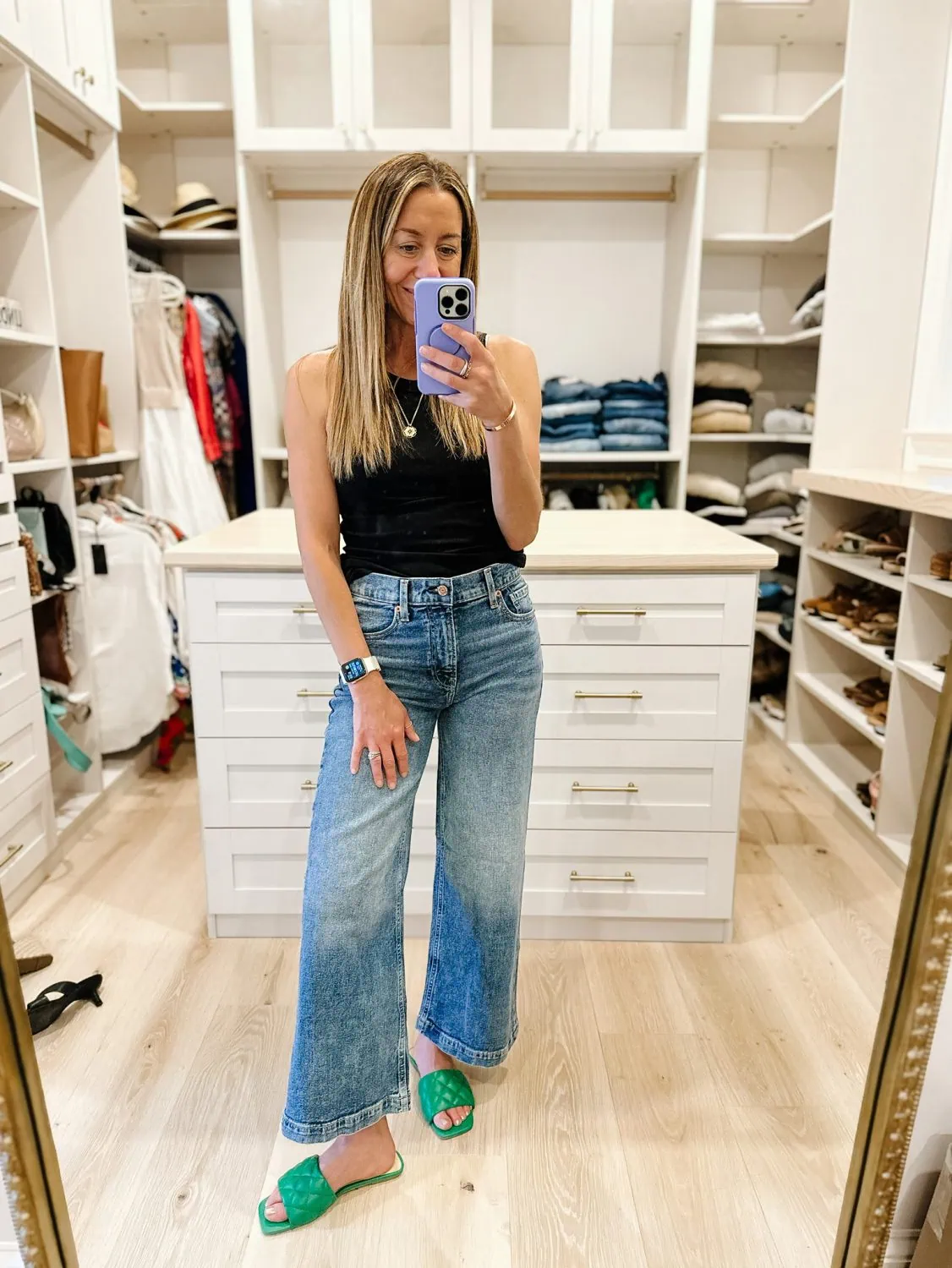 Slouchy Tee or Tank
You most likely have a slouchy tee or tank in your closet, but the key to styling this look is a little tuck! I like a full tuck or a casual front tuck to add a fit point to your look.
Slouchy Tees and Tanks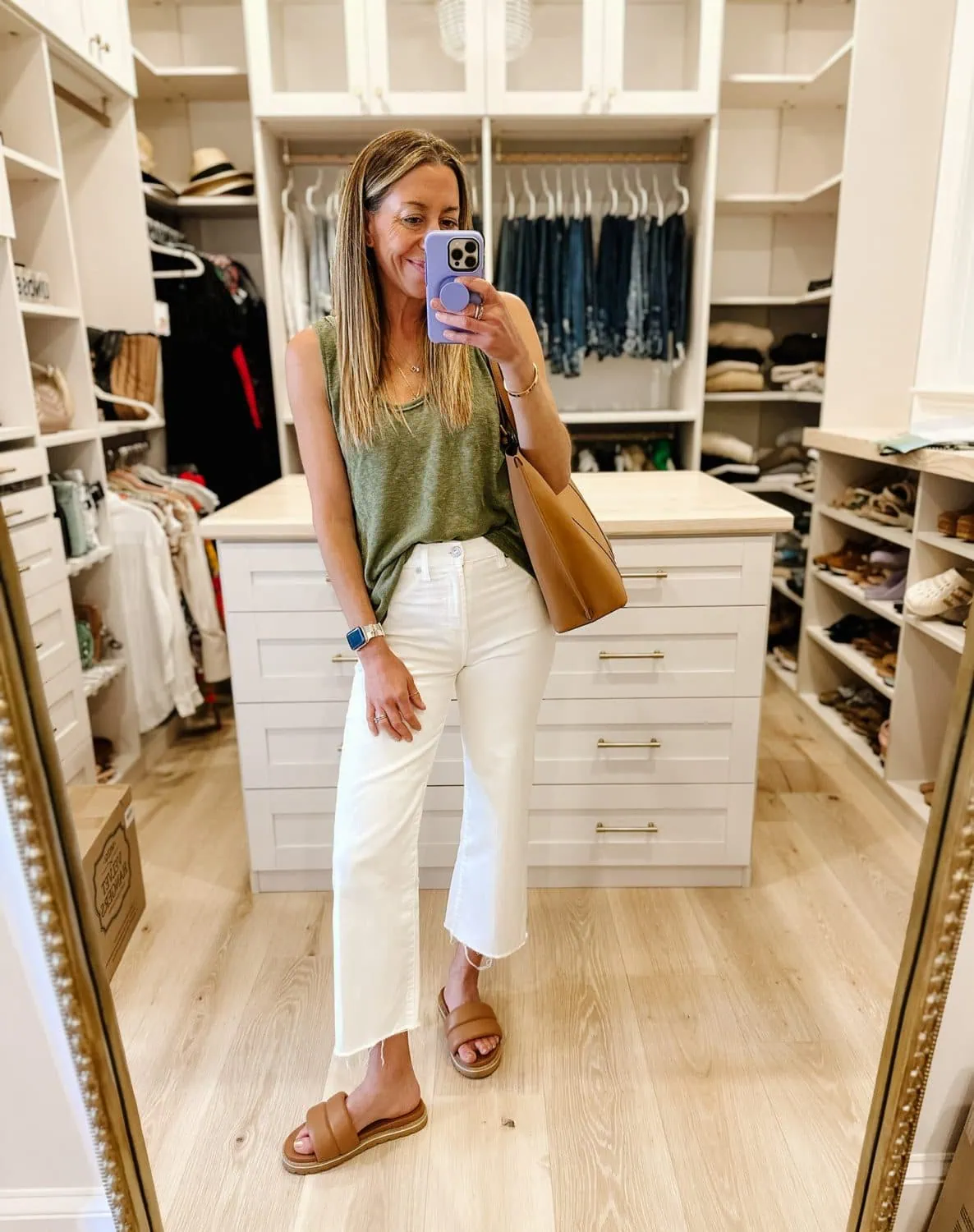 Halter Top
Draw the eye up with a fun halter top. If your halter has a blousy fit, make sure to give it a little tuck, again to add a fit point to the look. A high contrast look in black and white is always an easy go to outfit combination.
Halter Tops
Halter (use code MOTHERCHIC10) | Jeans | Sandals | Clutch
Sweater Tank
This top is more versatile than you think! I love the slim styling, but also the refined feel of the knit. This can be paired more casually or dressed up.
Sweater Tanks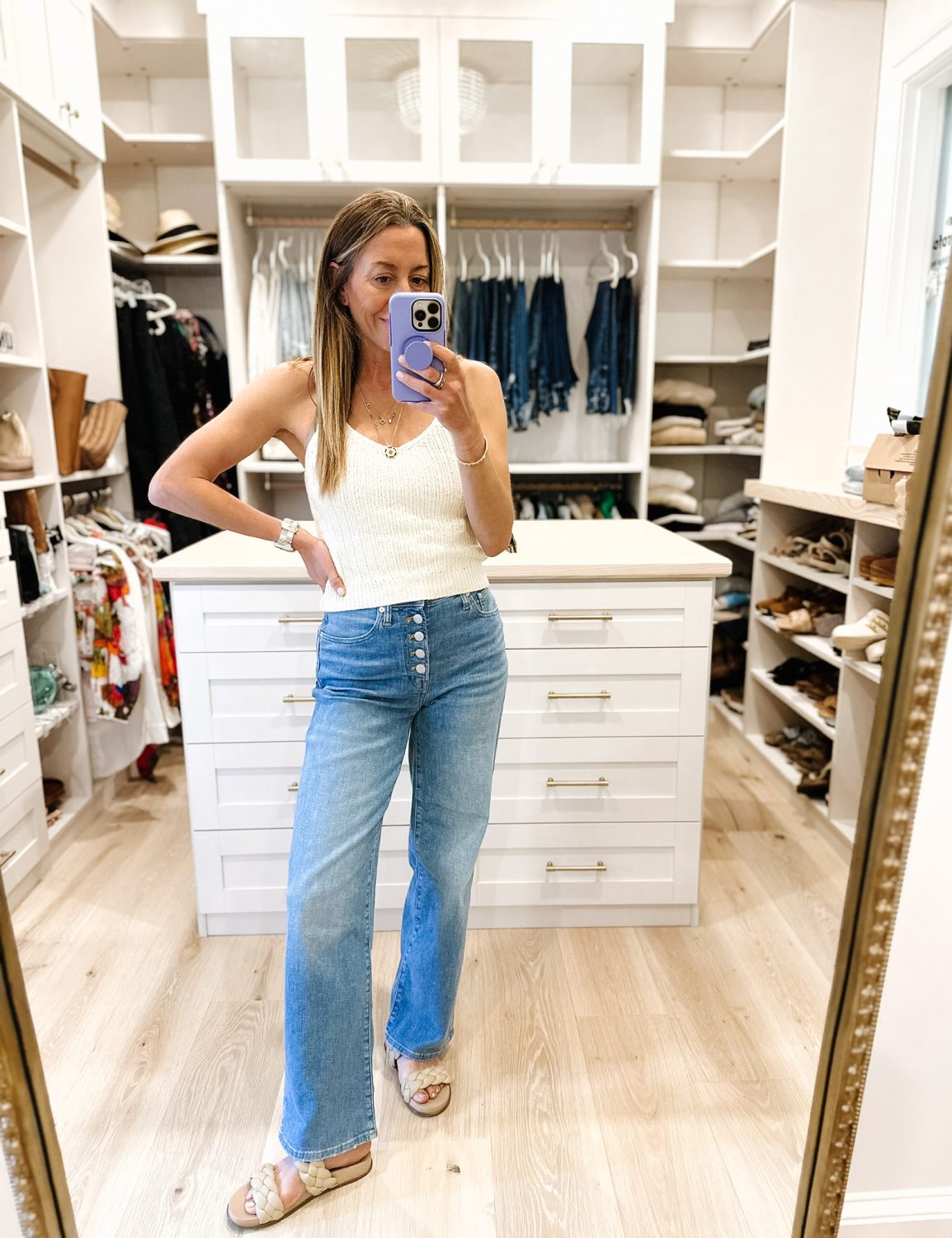 Sweater Tank | Jeans | Sandals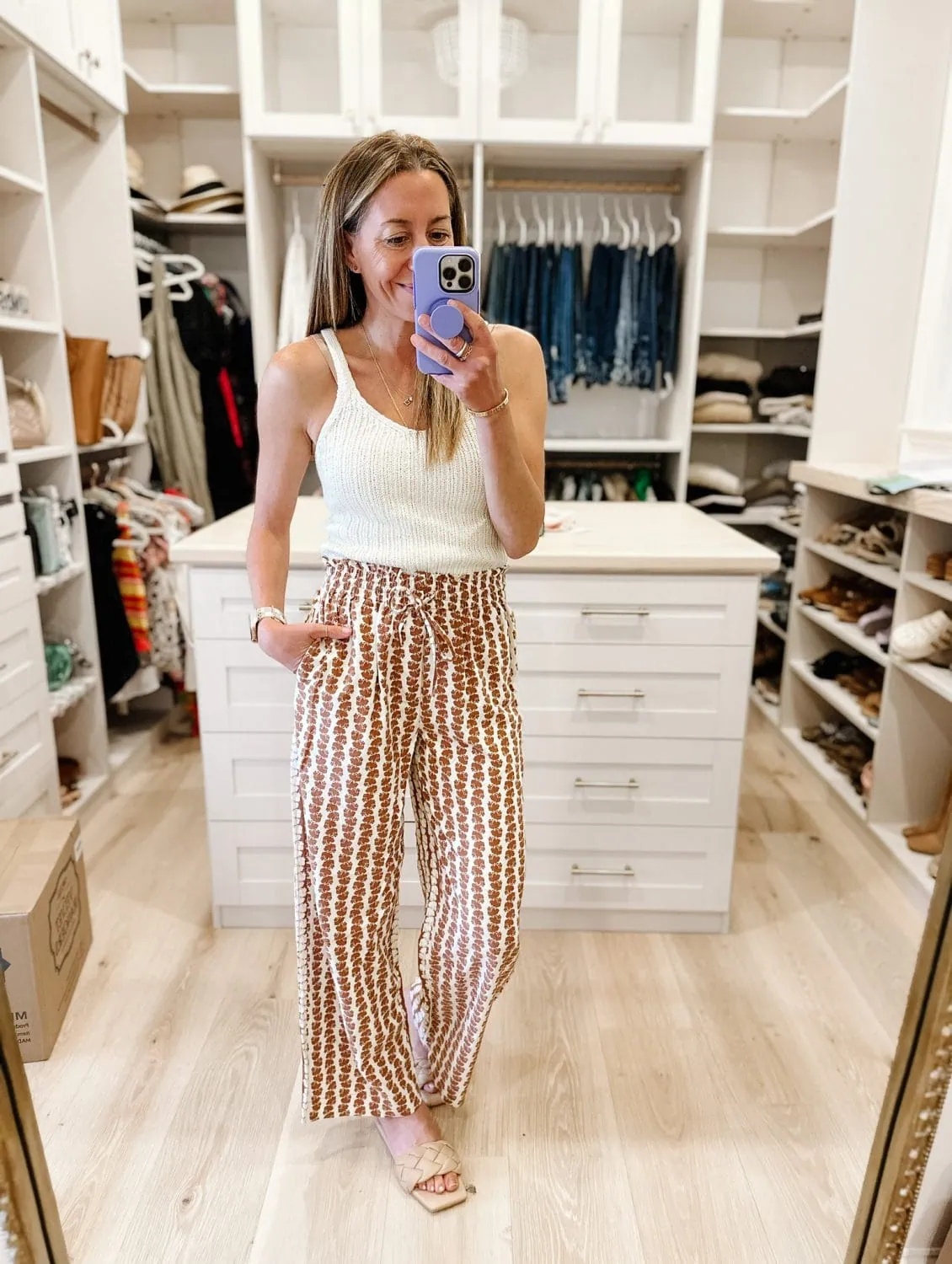 Sweater Tank | Printed Pants | Sandals
Ruffle Sleeve
Add a little more height with an eye catching ruffle. This is the summer version of the puff sleeve. A pop of color only adds to this fun look.
Ruffle Sleeve Tops
Bodysuit
The bodysuit has proven its staying power. I love the minimalist and effortless feel of a bodysuit. It is so easy to transition from work to weekend.
Bodysuits