Warm weather means bye-bye boots and sweaters and hello sandals and tanks. When you transition your clothes for the season don't forget about the accessories. A great bag for spring and summer can instantly elevate and freshen up any look. And if you are like me, I have a few bags for different occasions which is something my husband will never understand, but it's true. We have our everyday bag, the must have hands-free sling and crossbody bag, a great "going out" bag and we can't forget the essential pool and beach bag. I can't be alone in this. If you are in need of a spring and summer bag refresh, check out a few spring and summer bags I use and love.
Sling and Belt Bags
Just like everything else fashion related, what's old is new again! Whether you sling it, belt it of just carry it, these are the must have style bags of the season. The sizes can range but ideally all you need to add are the essentials and you are hands-free! From cool colors and fun materials, pick your favorite, throw it on and go!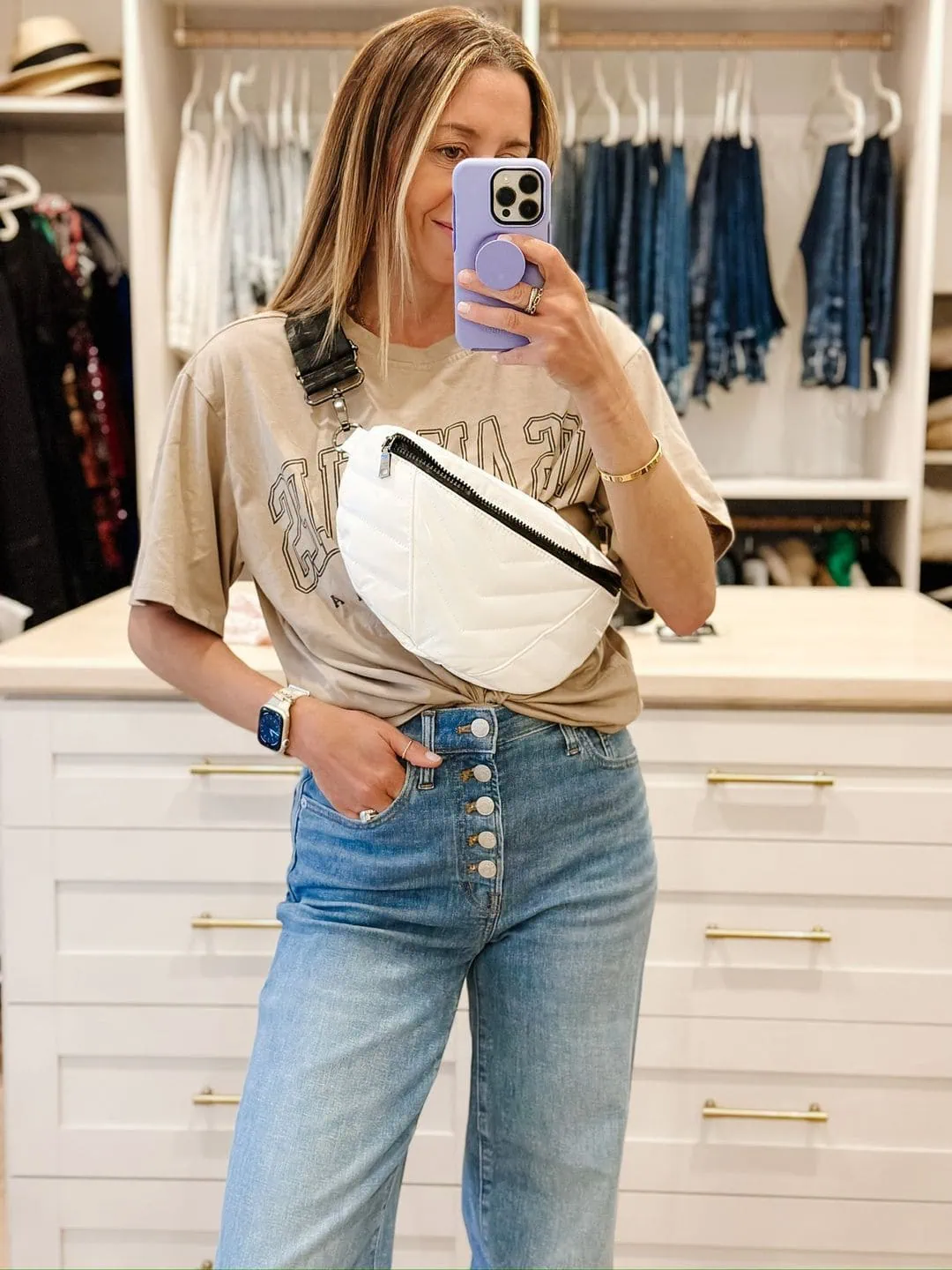 Think Royln Little Runway Bag (use code MOTHERCHIC20)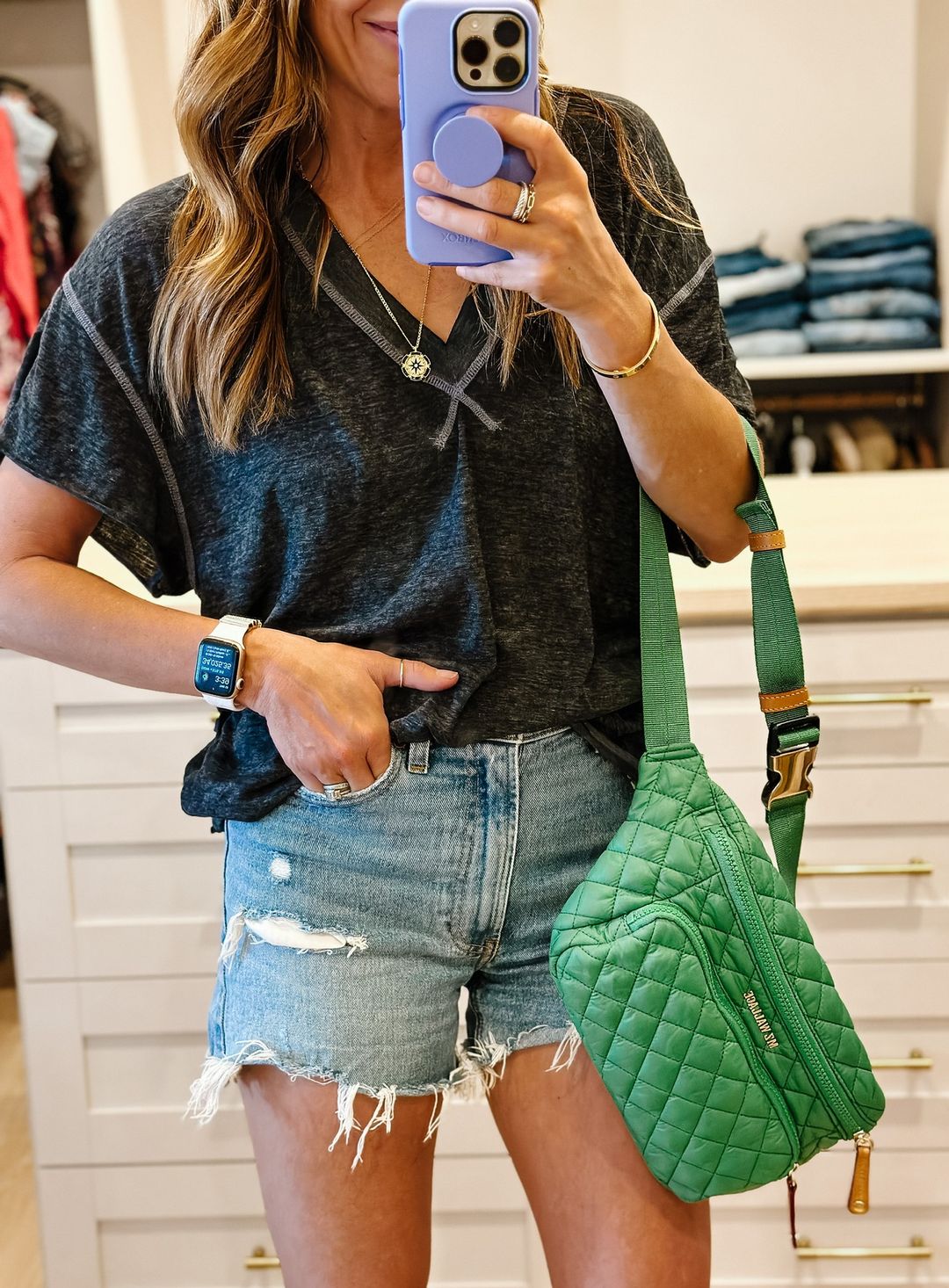 Belt Bag (wearing Dark Blue)
Totes & Everyday Bags
Let's transition to the everyday bag, you know the one. The bag you literally throw everything but the kitchen sink in. Regardless of what's in the bag, yes, there may be some snacks, we still want it to be chic and easy to carry.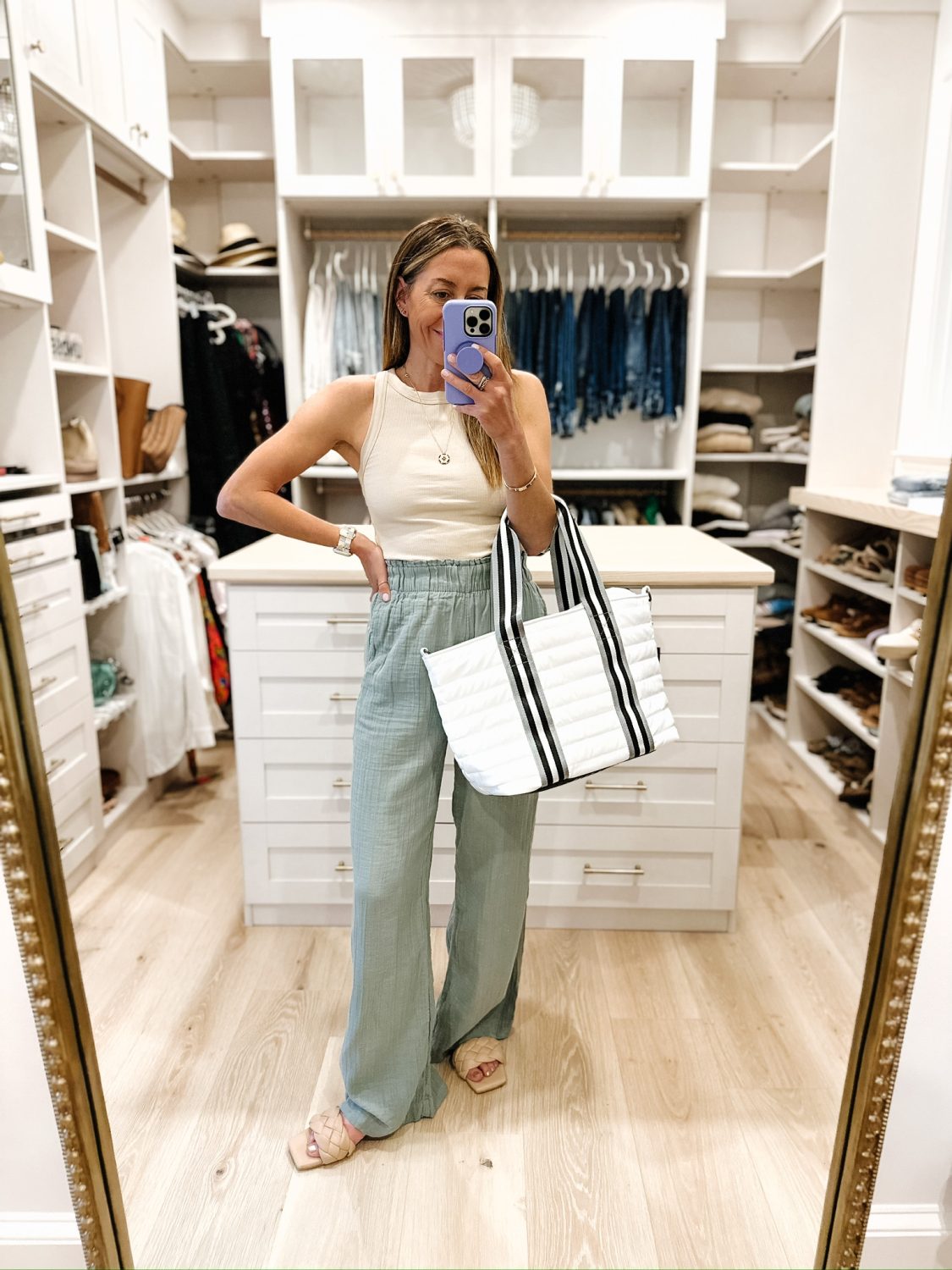 Think Royln Wingman Tote (use code MOTHERCHIC20)
The "Going Out" Bag
I may not go out as much as I used to but when I do I like to carry a cute bag! I like a bag that is small, but still has room for my phone, cards and lipgloss. Straw, bamboo and raffia materials are perfect for spring and summer and they go with everything.
| Bamboo Bag |
Raffia Dumpling Clutch/Bag | Bead Strap
Pool And Beach Bag
This is one bag I have a love hate relationship with. If I am carrying it means one thing….it's summer and we are headed to the beach or pool. But then if I am carrying it, it means I have the towels, sunscreen and all the things everyone needs.