Leave it Spanx to come in with all the white pants you need this summer. The slim, the wide leg, the kick flare, and even the shorts. Spanx has perfected their white pant fabric with a patent pending and ground breaking technology. This perfectly opaque fabric means that nothing is getting through. These pants go on smooth and stay that way the entire day.
On-the-Go Kick Flare Pant with Ultimate Opacity Technology
I could wear hot pink underwear and you still wouldn't be able to see through this fabric. They are smoothing, hug you at the right points and come in regular, petite, tall and extended sizes. I love the little kick flare to balance a fun top. If there is a white pant you need this summer… this is it.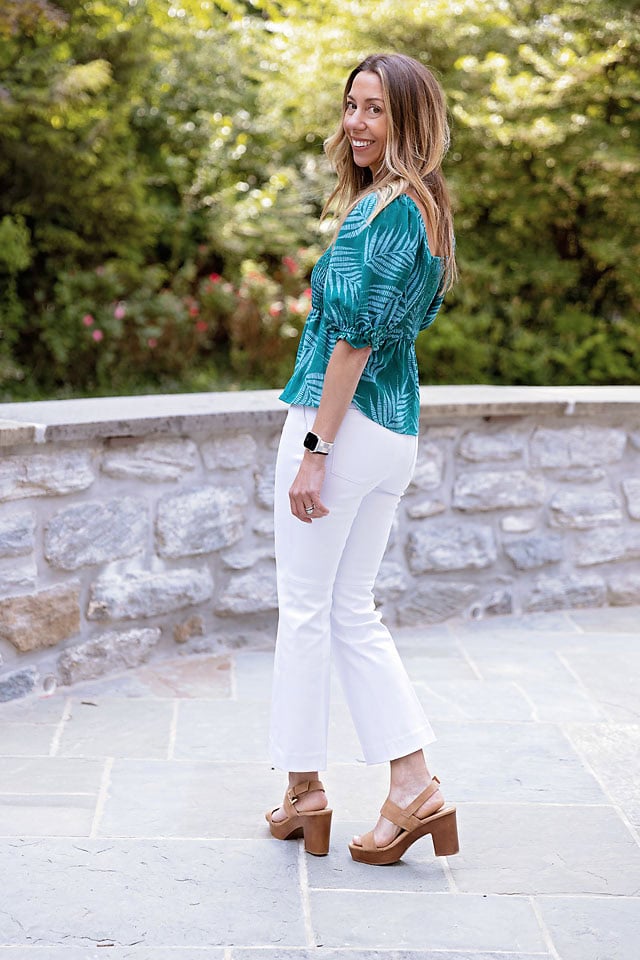 Printed Top (use code MOTHERCHIC10) | White Kick Flare Pants | Heels
On-the-Go Wide Leg Pant with Ultimate Opacity Technology
Oh you wanted another silhouette in the same amazing fabric… done! These wide leg pants are so on trend this season. Pair with a slim top or even bodysuit for an ultra chic look.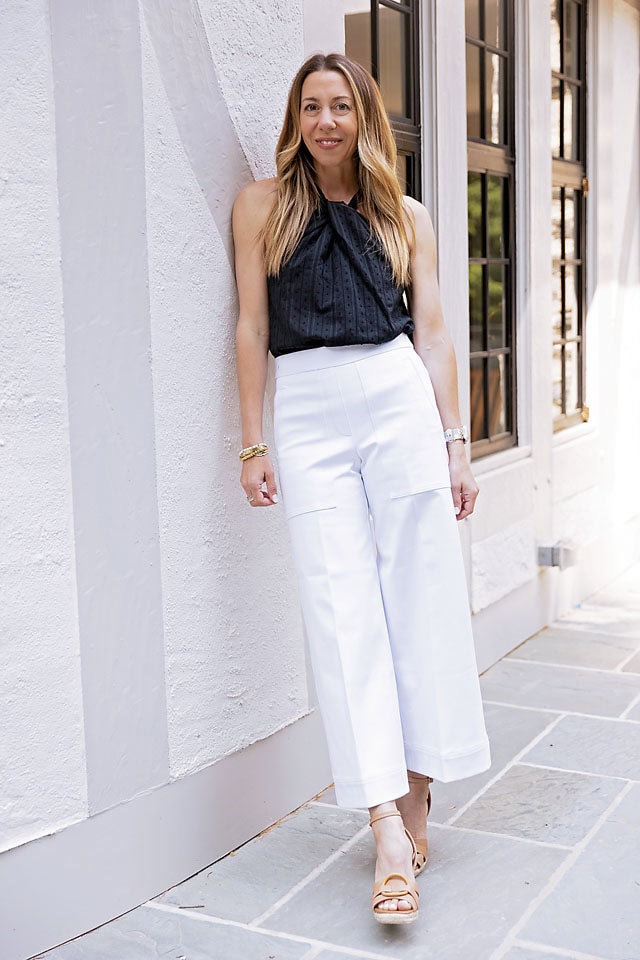 Halter | White Wide Leg Pants | Espadrilles
More White Pants from Spanx