Thank you to Collective Voice and Vuori for sponsoring this post.
Summer mode is easy to get lost in…. go to bed late, sleep in later and later and later. Sticking to the routine of being the first one awake makes the day feel so much more productive. Even if it is a few moments of silence, that is enough to activate my day.
Morning Meditation
Drinking hot coffee while repeating a few inspiring mantras counts as meditation right? Maybe I slept in it, maybe I didn't, but I begin and end every day by wearing my luxurious DreamKnit™ fabric. The Halo Performance Crop and the Boyfriend Short are the perfect combination of comfort and versatility. I love the muted Celery Heather color to start the day on a calming note. Worn together, these pieces look like a cute set so when I'm walking the dog or running errands, I feel pulled together.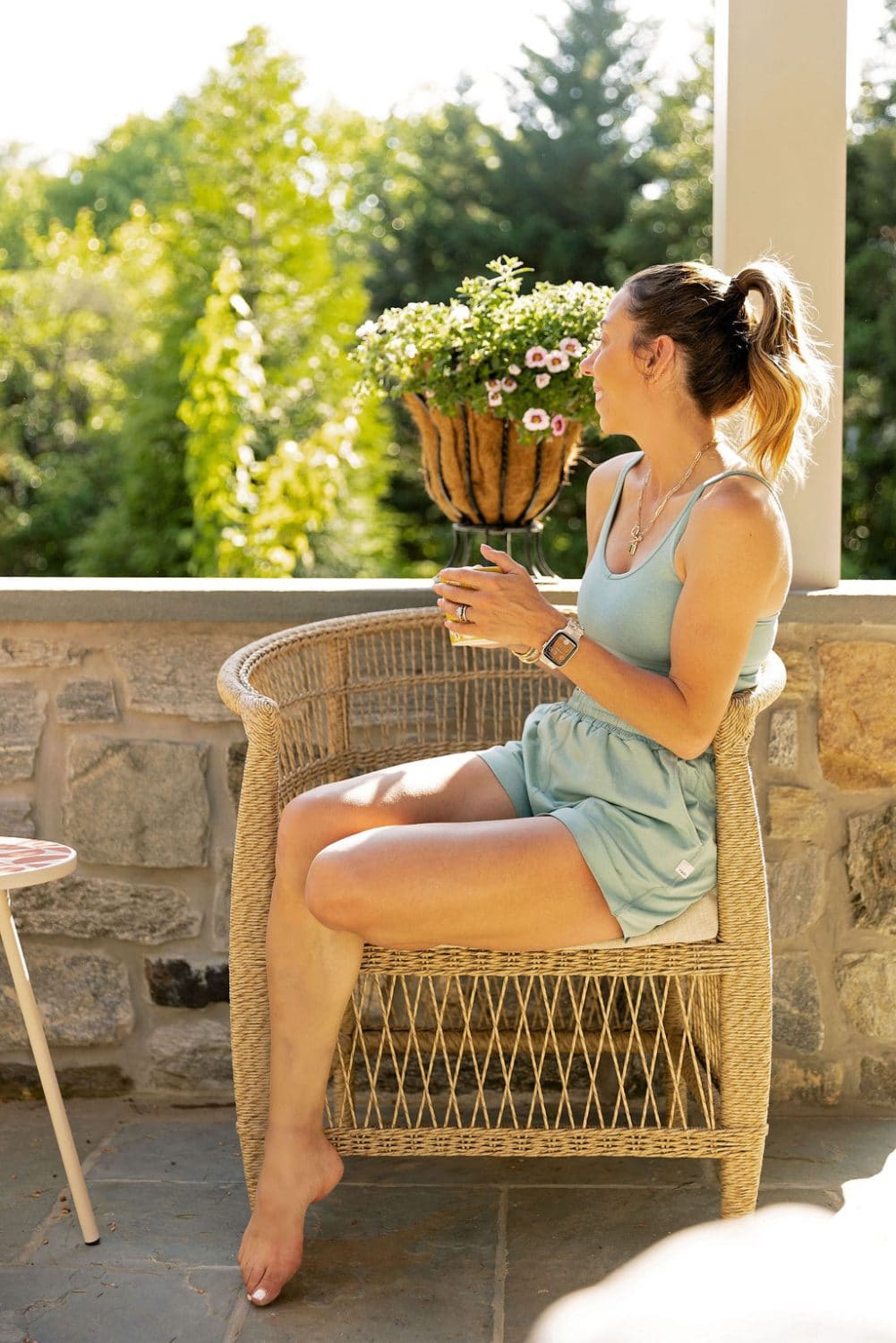 Halo Performance Crop in Celery Heather (size XS) | Boyfriend Short in Celery Heather (size XS)
Jump to Action
Post "morning meditation" my day gets started stat. I feel ready to tackle the day with a simple swap. The Halo Performance Skirt keeps me on the top of my game while doing all the things. Most days I love to get in a run or a strength workout, but on my "off days" I still live in my coveted performance gear. Dodging footballs that are constantly being thrown in and around my house counts as a workout, right?!
I don't technically play tennis, but I'm dabbling by starting to look the part. The Halo Performance Skirt is also great for going on walks (I see you stash pocket – perfect for my phone), playing pickle or just… keeping up with your kids!
Halo Performance Crop in Celery Heather (size XS) | Halo Performance Skirt (size XS)
More Summer Favorites From Vuori