Thank you to adidas + Collective Voice for sponsoring this post.
As a mom of four boys, I am constantly thinking of the ways to raise strong men. I focus on modeling emotional strength, being resilient, being open-minded and also making physical health a priority. When my kids come home from practice and tell me they won their sprints, I look at them and say, "you can thank your mama". A little confidence, a hem, doesn't hurt either. While running has always come natural to me, I've found that as I've gotten older, lifting weights and doing body work is an integral part to building strength. To credit another strong women, I learned the importance of lifting weights from my grandmother who did arm exercises well into her 90s. Building strength takes time but the benefits can range from improving your mood and flexibility to decreasing your risk of injury. adidas understands the importance of building strength and that starts with great gear. These items are free of the frills, but are sleek and sporty so you can get down to business.
Support Bra | Logo Crop Tee | Stash Pocket Legging | Ultraboost Light Running Shoe
During the summer months I like to take advantage of working out outside and creating my own mini boot camp.
I follow this routine for a full body workout:
Run/jog for 10 minutes outside to warm up
1 minute bicep curls
1 minute tricep extensions or dips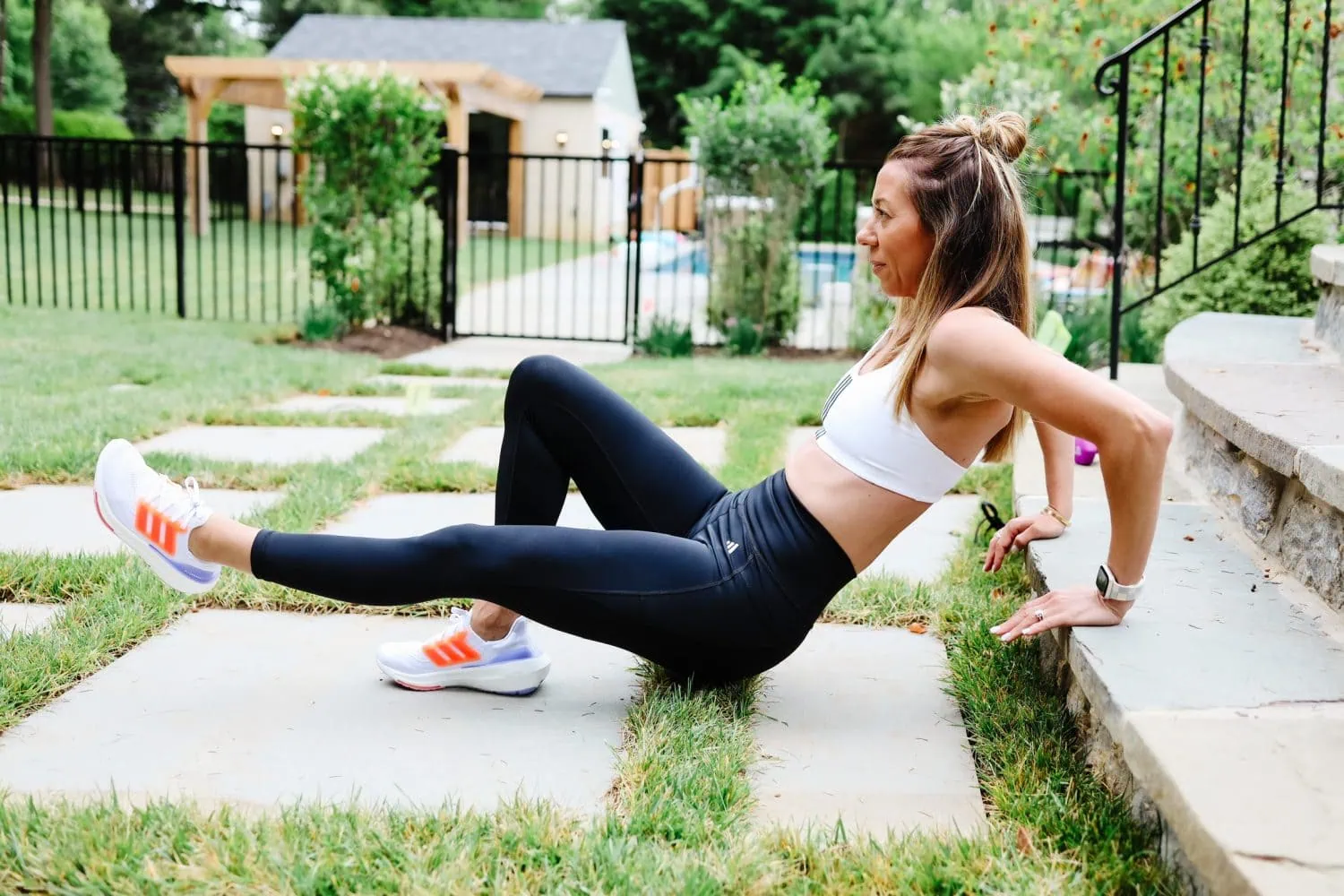 1 minute overhead press
(repeat above 3 exercises 2 times)
Run/Jog 10 minutes
1 minute alternating lunges (hands out in front and pull back)
1 minute shoulder pulls
1 minute dead lift
(repeat above 3 exercises 2 times)
Run/Jog 10 mins
1 minute burpees (the worst lol!)
Cool down/stretch
Celebrate being done (and getting stronger)!
More Workout Favorites from adidas