Thank you to Nordstrom Rack + Collective Voice for sponsoring this post.
I am going to go out on a limb and say that when people hear the words, wide leg pants, they shudder a little inside. I get it. When you associate the word word 'wide" with clothing, it's like WHY would you even go there. Hear me out. Wide leg pants are actually very figure flattering when worn correctly. Here is what NOT to do. Do not pair your wide leg pants with oversized, flowy or bulky tops. The secret to pulling off wide leg pants is creating the perfect proportions. Balance out the volume in the bottom half with a slim fitting top. Bodysuits are your best friend when it comes to wearing these bottoms! I prefer a wide leg pant that has a high waist so you can slide a bodysuit underneath – it's a fool proof combo that accentuates curves (or gives a little shape) no matter your body type. I styled a look from Nordstrom Rack that is perfect to wear now and into fall with a denim jacket.
Wide Leg Pants | Bodysuit | Sneakers | Mini Crossbody Bag | Sunglasses
More Wide Leg Pants I love…
If you are tall or wearing a cropped wide leg, you can pair it with sneakers for a casual day time look. You want at least an inch between the hem line of you pant and your sneakers. I am only 5'4 so these work with sneakers, but look better on me with a wedge (see below).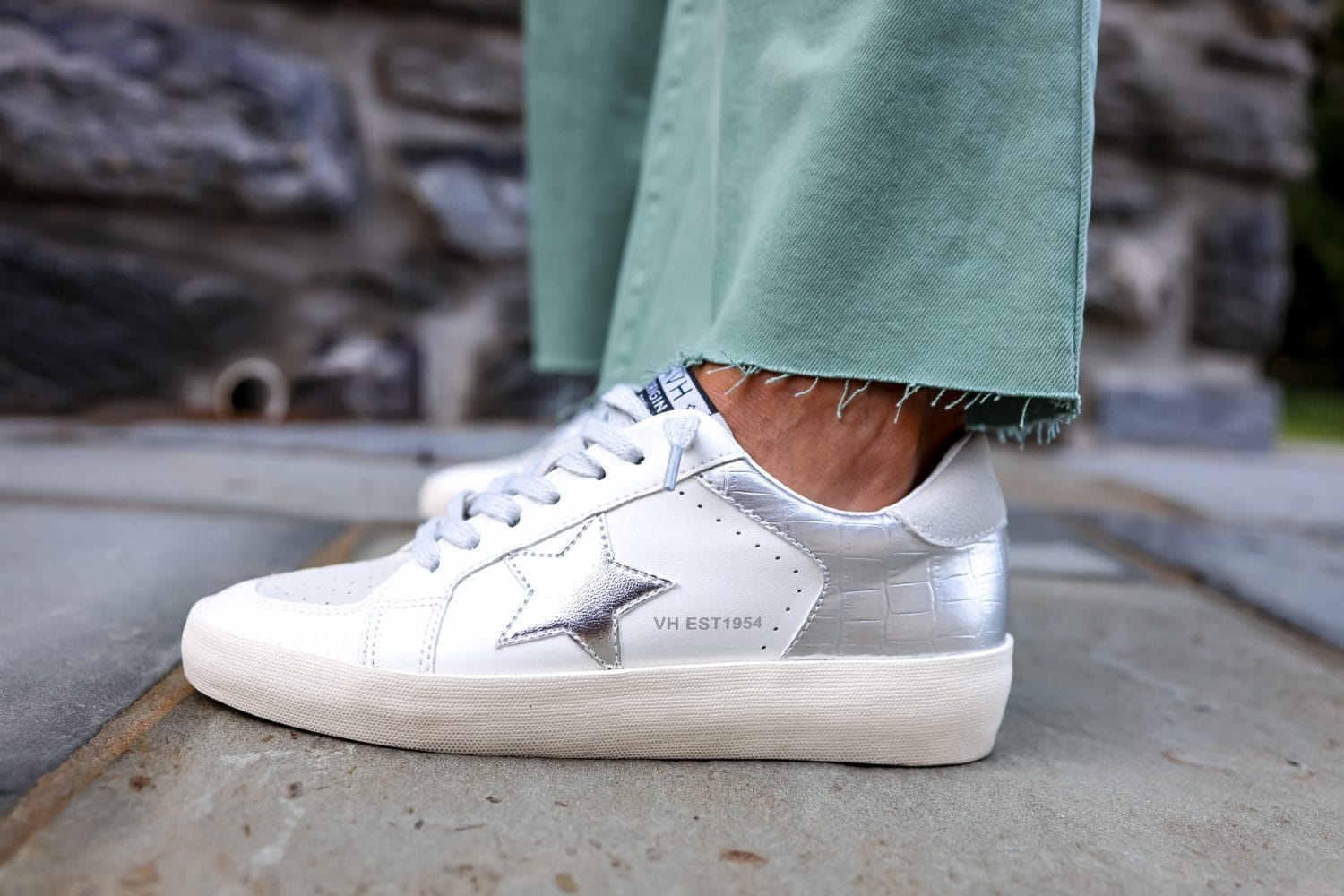 Adding a wedge give me a little more height and make my legs look longer. It elevates the look for a no fuss evening look (dinner with friends, anyone?!).
Shop the Post