Thank you to Wayfair and Collective Voice for sponsoring this post.
Back to school is looming around the corner and I am on board for everything and anything to get me prepped. The hustle and bustle of the mornings is in close comparison to the grind of the sports, carpooling, dinner in the car… the please-go-to-sleep early so we can do it all again tomorrow. So to set my family up for success this school year I am prepping the home with a few must-have essentials. Right now Wayfair has thousands of deals on products that ship fast! Bedding, stylish organization, lighting, and decor. From fun and functional decor to deals on bedding (off to college necessity!) there is something for every form of back to school.
Shop the Back to School Event Here
Do-It-Yourself Breakfast
As a mom of four kids, it's enough packing all of their lunches let alone making all of their breakfasts. These cereal dispensers not only have wow-factor (you should have seen how excited my kids were when they arrived), but they are super easy to use and the kids can get their own breakfast.
Smoothie Prep Station
Ok sounds official, but really it's just a clear plastic bin that holds all of the ingredients I put in my morning smoothie (minus the banana, ice and milk). To go from trying to bobble everything in my hands to sliding out a container that holds everything together makes me feel like I have my life together. It's the little things.
Making Laundry "Fun"
I've found that with kids it's all about pretending it's a game and giving them ownership. When I showed them this laundry sorter and told them they each had their own bin that no other brother could use, they bought it. When it's full, I can throw in a load per kid which makes figuring which blue shorts belongs to which kid that much easier.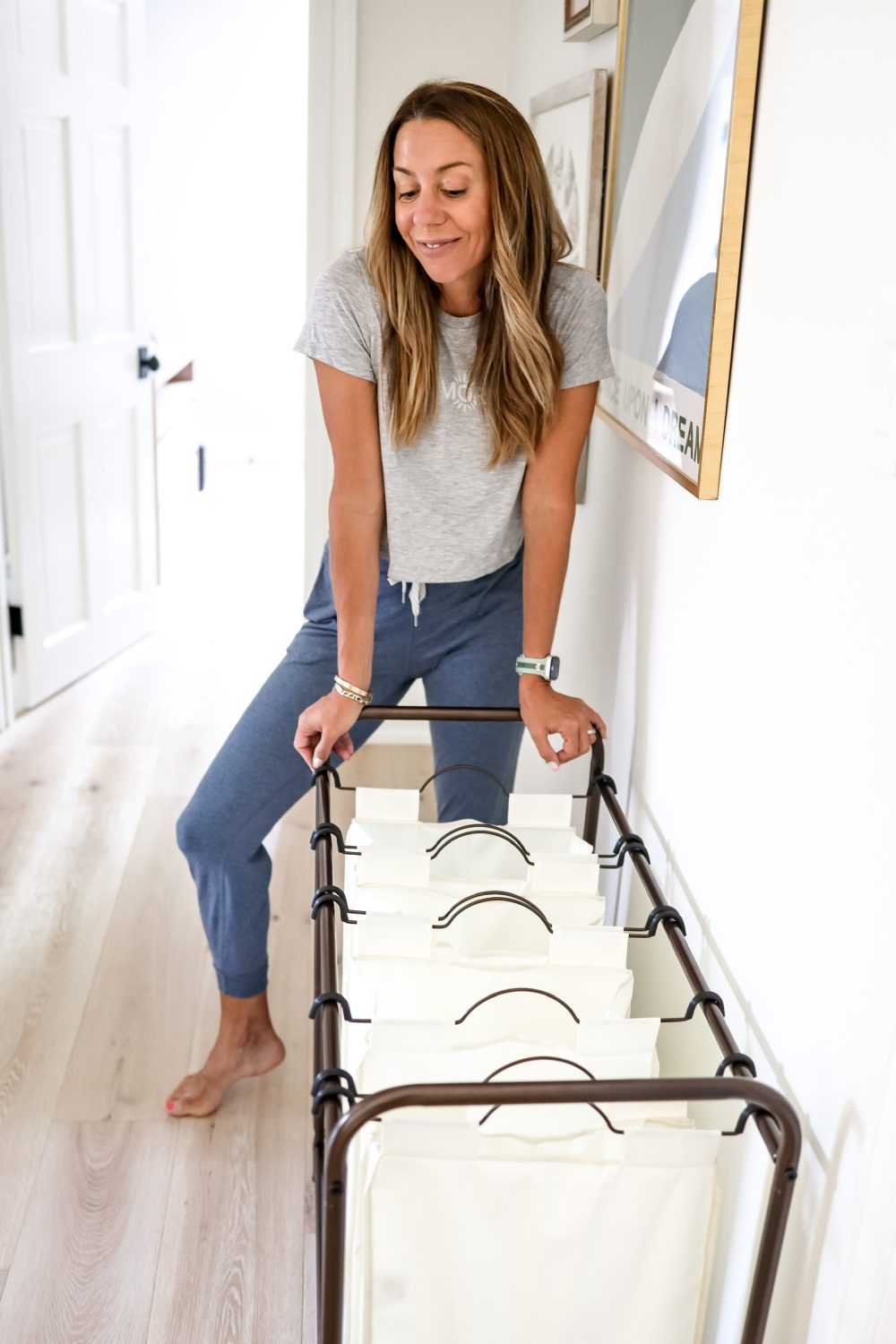 Light the Night
Did I mention I have a kid entering high school this year? I swapped out his iPhone holder for a cool reading lamp. What can I say? He will thank me someday.
More Back to School Must-Haves from Wayfair