The latest September issue was just released so we have fall fashion on our minds. What is trending? Preppy Styles. What is not? Skinny Jeans. Finding the trends that can be translated to actual everyday wear was our number one priority. We saw a few concurrent themes and narrowed down the top must-haves for each style. Let's take a look at the fall trends and must haves for Fall 2023. We will be highlighting these trends and themes throughout the season with how to wear posts and more!
Quiet Luxury
What is quiet luxury? Well, let's just say that it is a fancy fashion term. But quiet luxury doesn't mean that you have be shelling out the big bucks for these looks. Think elevated basics, classic silhouettes, and not a logo to be found. We are seeing some menswear influences take over this space with layered vests, trouser style denim and luxe loafers.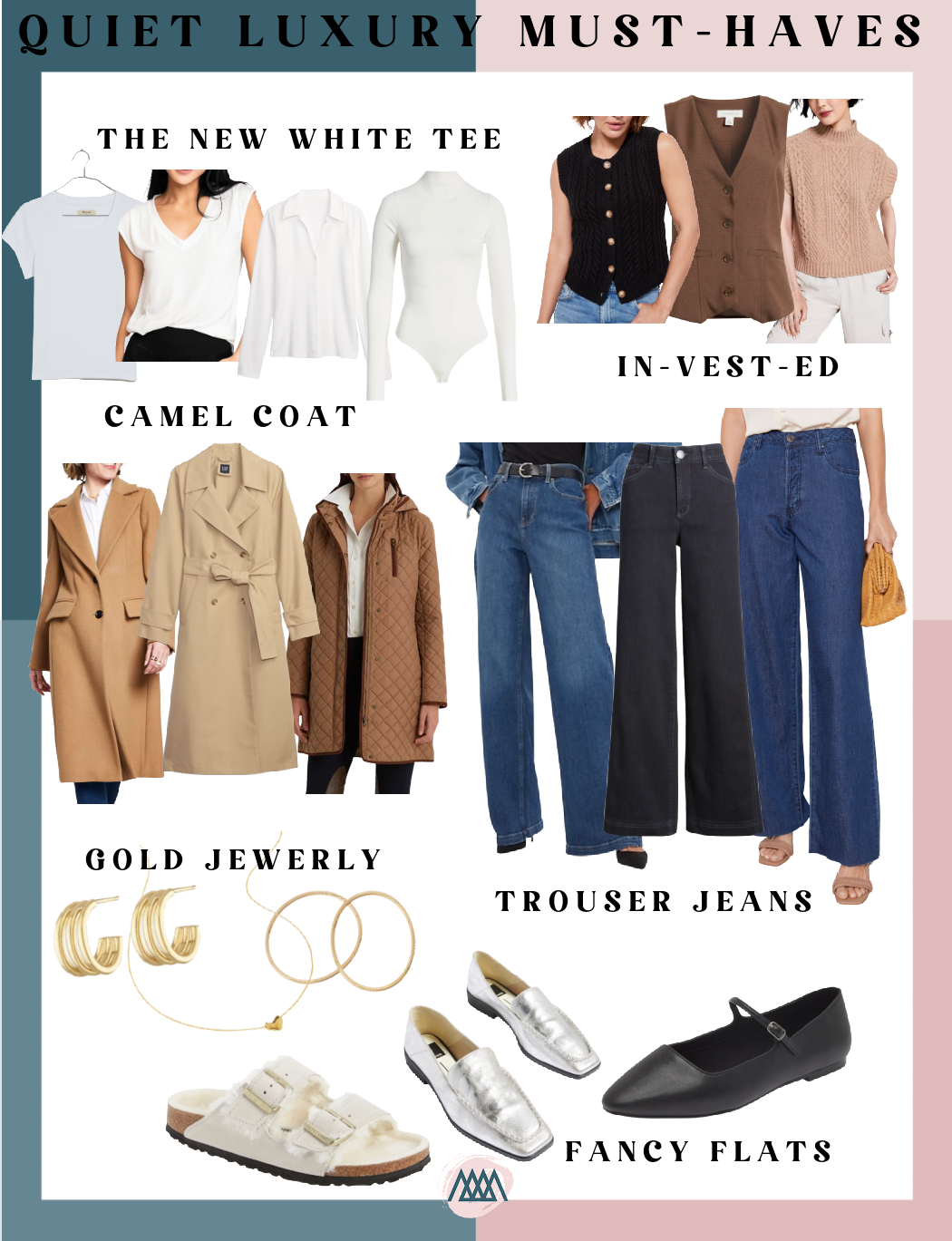 Shop the Quiet Luxury Look
---
Athluxe
Athleisure, but make it luxury. Think streamlined style lines, cool layers, and the neutral-est color palettes. We have seen enough of the beige lounge sets, so it's time to introduce some new must-haves in the lounge section. Winter whites feel fresh and we are finding these in a lot of fun new shapes. The wide leg pant has taken over for the legging. There is a small nuanced line from what is considered activewear and what is considered everyday wear, so embrace it!
Shop the Athluxe Look
---
Cool Prep
With back to school looming around the corner we are ready for all the fall must haves. If you don't pick up something striped this season you are doing yourself a disservice. Add a pop of plaid or a fun carpenter pant to add some extra flare. Or try out a denim skirt with a colorful sneaker for a playful vibe.
Shop the Cool Prep Look
---
The New Romantics
Swifties will know that after announcing her latest re-record of 1989 Taylor bust into the song, New Romantics. This style is a little moody but with hints of, for lack of better words, romance. Textural crochet details, warm waffle layers, ditsy fall florals, washed black denim and western details… what more could you want?
Shop the New Romantic Look