Thank you to Vuori + Collective Voice for sponsoring this post.
It's safe to say I wear something by Vuori 365 days per year. Whether I'm working out, walking the dog, or just fulfilling my existence as a mom on-the-go, Vuori never fails to be whatever I need it to be. I was walking the other day and thinking about how many times I've washed and worn, washed and worn all of my Vuori pieces and how they all still look good as new. I'm always first in line when they come out with new collections and their newest line…. wow. Just when you thought their fabric couldn't get any dreamier, they made it dreamier.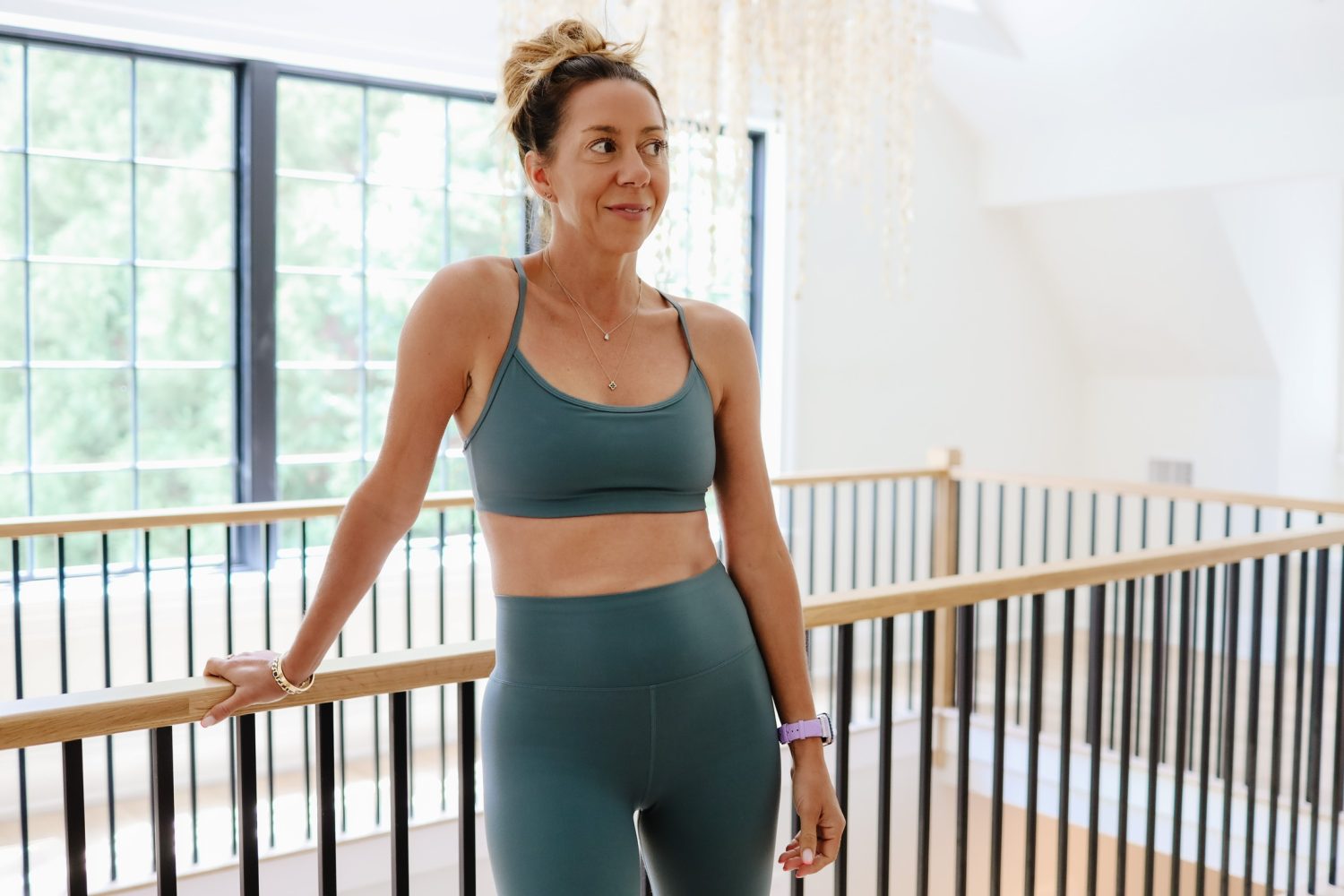 Meet Vuori BlissBlend™ – the first think I noticed as soon as I put on the Vuori AllTheFeels™ Legging is that they have more stretch and they feel lighter weight than other leggings. They have as much compression as you would want in an everyday legging and they pass the 85 degree heat test… I wore them outside today and honestly felt like I had air on my legs. It's kind of mind-blowing, actually.
Fabric features: The new BlissBlend™ fabric is made from 75% recycled materials, it is a 360 stretch fabric, it's moisture wicking and, yes, it gets softer with every wash.
Vuori AllTheFeels™ Legging – Available in 5 colors and 3 lengths
Vuori AllTheFeels™ Bra – Available in 4 colors
And while these pieces make the perfect set, I layered on the Feather Tee post workout to get the kids ready for their day. While this is technically a performance tee, it's one of my go-to everyday tees because I love the shape and drape…it just looks very polished and I like the slightly relaxed fit.
I also fully appreciate that Vuori makes several pieces in the same colorway to create little outfit "sets". The Halo Performance Hoodie 2.0 is that little extra layer you never know when you will need.
Shop the entire collection below….. I know, it's hard to pick a color!!