Thank you to Gap and Collective Voice for sponsoring this post.
It's that time of year when I think I can go outside without a coat, then about ten steps down the driveway I remind myself, "Self, you are always cold. If you leave the house without a coat, you will quickly regret that decision." So I pivot, grab said outerwear layer, and am a much more content human being. I should also mention that these layers have some serious transformative power. Gap's outerwear selection is, as my kids would say: bussin'. Translation, really good. I took four different styles for a spin and it's almost impossible to pick a favorite; it depends on your style and the occasion.
In other exciting news, right now, Gap is having their Friends & Family Even, which means 40% off everything! And I have an exclusive Motherchic code!!! You get an extra 20% off everything with code TMC20 (10/23-10/30) (terms here).
This vegan leather puffer vest gives an edge to your basic sweater + denim combo. It also comes in black, but I went for the trending "chocolate brown" hue for a quiet luxury vibe.
Vegan Leather Vest | Sweater Hoodie | Jeans | Boots
This versatile sherpa moto jacket seamlessly blends edgy biker style with cozy comfort. Crafted from soft and plush sherpa lining, it keeps you warm during chilly days and makes a bold fashion statement.
Sherpa Jacket | Jeans | Boots
This wool wrap coat is the ultimate classy layer. It has an oversized fit and minimalistic style. Drape it over a chic pantsuit for a polished office look, or layer it atop your favorite denim and cozy sweater for a casually refined outfit. The clean lines and neutral color options allow you to accessorize freely and make it your own.
Trench Wool Coat | Sweater Hoodie | Jeans | Boots
This jacket is all about style… ok it's really warm too, but you cannot deny the beautiful suede/sherpa combo. This jacket is perfect when you are attending an outdoor event and need your jacket to be your outfit. You know what I mean?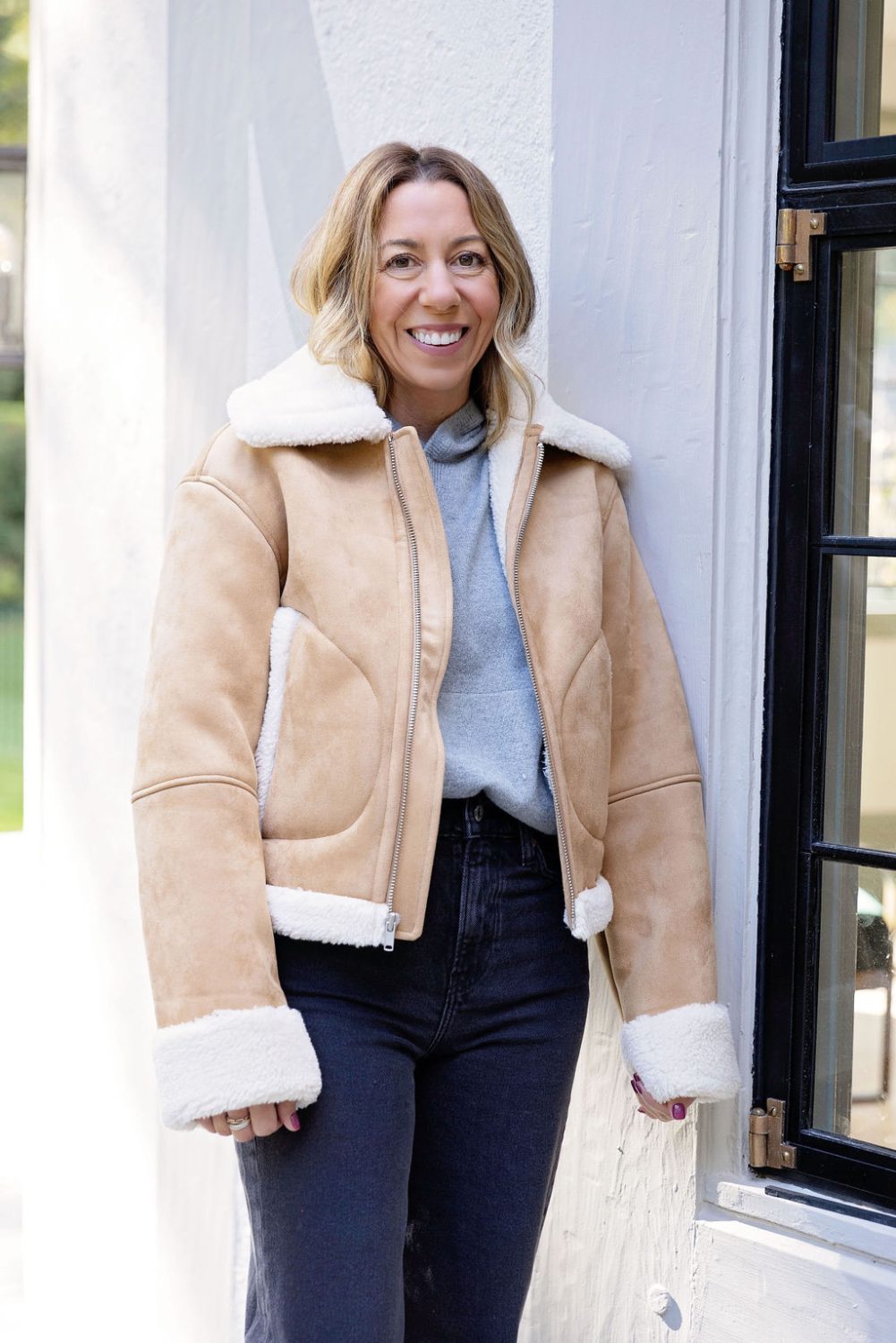 Vegan Suede Sherpa Trim Jacket | Sweater Hoodie | Jeans | Boots