Not a day goes by that I don't truly appreciate my mom and my mother-in law! They are the center of our family and the glue that holds us all together. If the same rings true for you, then you too want to gift them the very best this holiday season. You know, the gifts that are all about them. Thoughtful with a touch of luxe. Because they deserve it! This year we curated a gift guide for all the amazing mothers-in-law out there. Gifts so good, you are bound to become the favorite (kidding…but am I?!).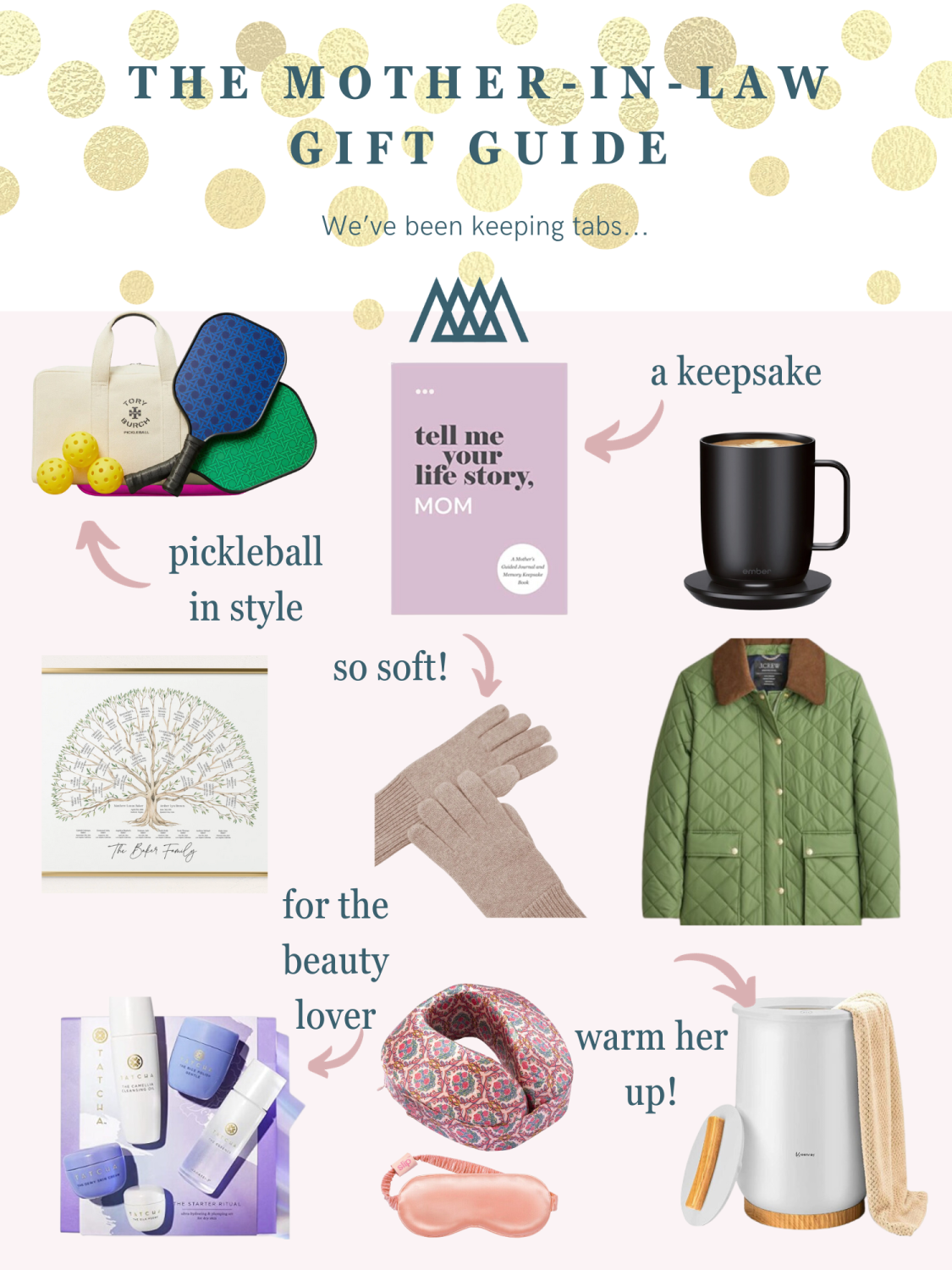 Pickleball Set | A Mother's Journal | EMBER Mug & Warmer | Personalized Family Tree | Quince Cashmere Gloves | Quilted Jacket | Tatcha Ritual Beauty Set | Travel Pillow Set | Towel Warmer
This will be the gift that will keep on giving for years and years to come.
If she plays already or has been wanting to, she will be looking good on the court with this set. Makes a great sibling group gift!
More Gift Ideas Here