Thank you to Vuori for sponsoring this post.
When it comes to the holiday season, you might have heard me sing the praises of gifting Vuori so often that I sound like a broken record. However, I can't help but emphasize that choosing Vuori as a gift is a consistently really, really great idea. Their commitment to quality is unwavering, and they continuously unveil new arrivals that seamlessly integrate into my wardrobe.
For someone like me, staying active all year round is a must. As a dedicated runner, I know that when the weather turns cold, it's essential to have gear that can keep up with the challenge. If you're searching for the perfect gift for an outdoor enthusiast, whether they're into jogging or power walking, I've curated a list of my top Vuori active pieces that will undoubtedly make this holiday season extra special.
A great performance jacket can be hard to come by. It's all about keeping that core temp just right when you're out in the wild. Vuori's newest activewear jacket checks all the boxes. It's super lightweight and moves with your body, plus it's thin enough to pop a vest on if you're feeling chilly. It hits the hip sweet spot, doesn't mess with your stride, and comes with those sneaky pockets and a water-repellent coating for all those weather curveballs.
What better to pair with the Chilled Out Jacket than the Chilled Out Leggings. They are made with Vuori's delicious performance stretch knit fabric with a major cold weather upgrade – they have a cozy brushed lining for added warmth without adding any bulk. They provide a sleek, smoothing effect and feature a flattering high-waisted silhouette. Oh, and just so you know, my husband couldn't stop complimenting these leggings when I first wore them
Chilled Out Full Zip Jacket | Chilled Out Leggings | Hat | Socks
When I'm out walking the dog or hitting the pavement for a run, and I need that extra layer without feeling stuffy, I reach for the Canyon Insulated Vest. Those handy zippered pockets are perfect for holding my keys and earbuds. This vest is not just limited to my activewear collection. I've paired it with jeans and a cozy sweater for a laid-back weekend ensemble, and it totally works.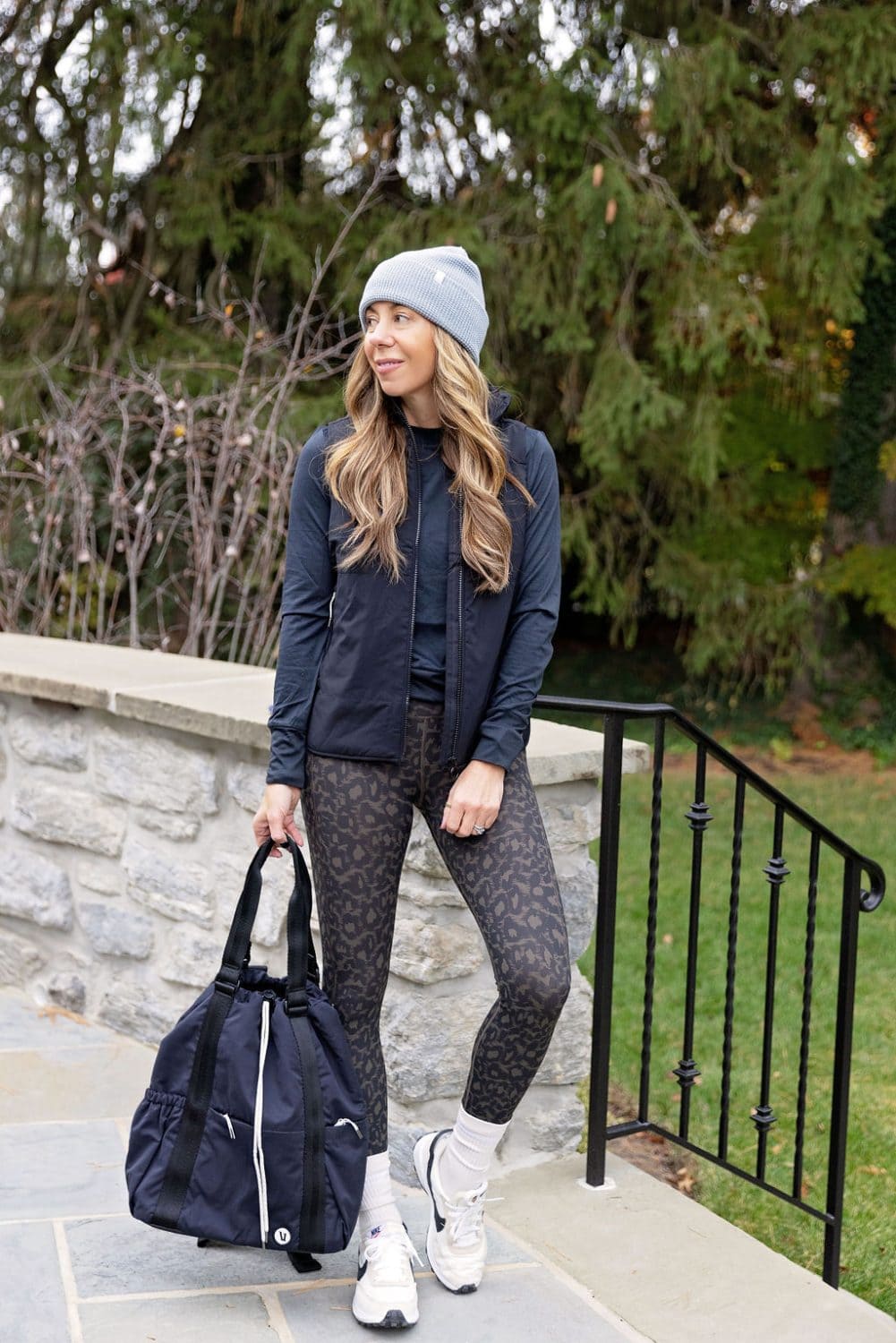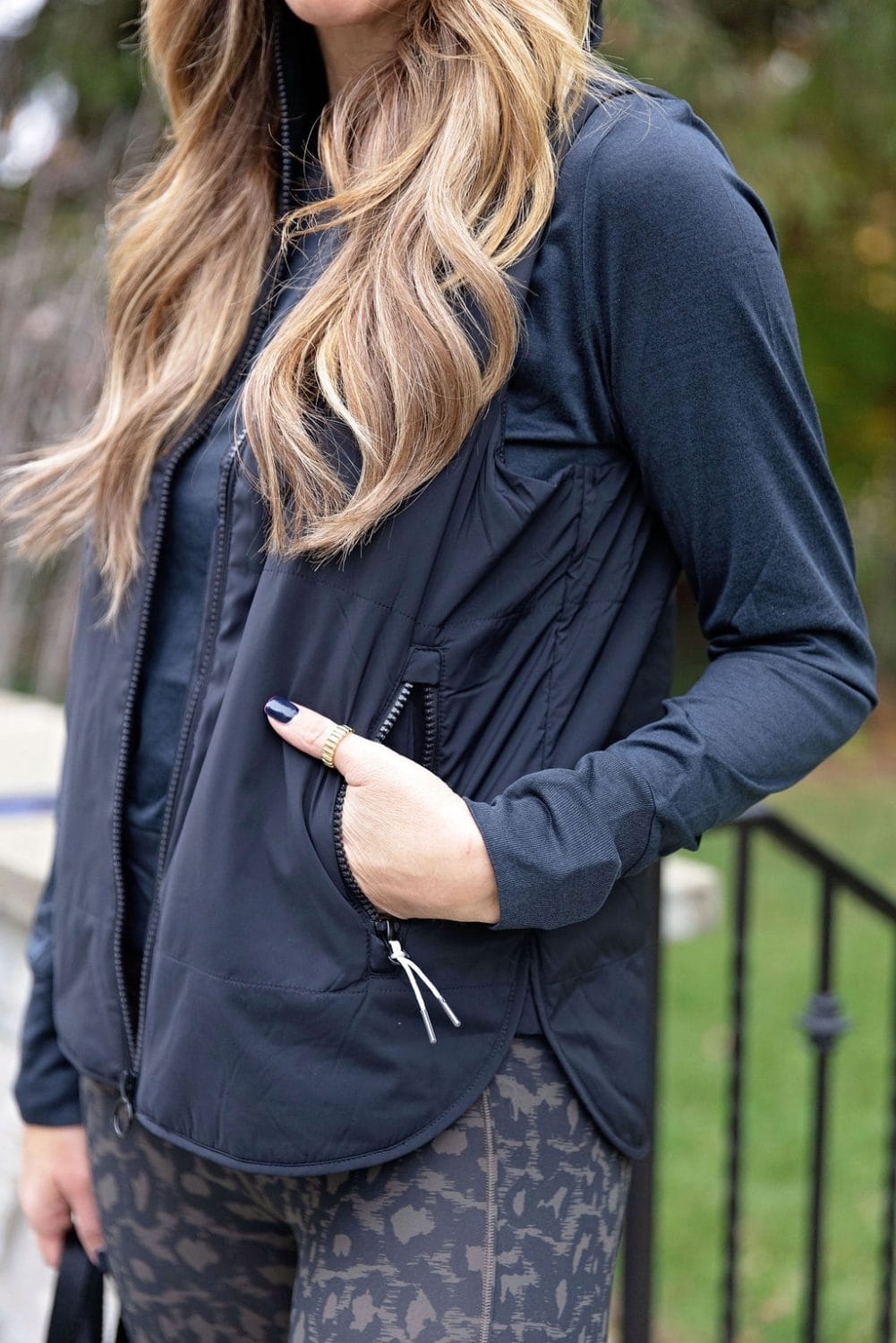 And when the tried and true Studio Pocket Leggings get a pattern update, you know I'm all over it.
Canyon Insulated Vest | Studio Leggings | Daydream Crew
Ok and one more… because this bag is too good to not share! It's a convertible tote that makes an awesome gift. I can see my teenage boys stealing this from me for sleepovers to sports gear and everything in between.
More Active Gifts I Love for Women….
And for the Guys too…..