It seems like everyone's calendars are getting filled up with holiday parties and get-togethers. With all these events, the question that always comes up is, "What should I wear?" Depending on the occasion, you might need a dressy, professional, or festive yet casual outfit. But what about those daytime holiday events where jeans don't quite fit, and sequins feel like too much? For those occasions, I recommend a classic and elegant dress that's colorful, playful, and has just the right amount of shine. Check out some great options for your upcoming daytime holiday gathering.
BONUS: Right now these sweet dresses are 30% off for a limited time with code MOTHERCHIC30
The Blissful Midi Dress
A flowy floral midi dress in the perfect holiday shade! With a relaxed silhouette and blouson sleeves, this midi dress offers an elevated holiday look perfect for your brunch.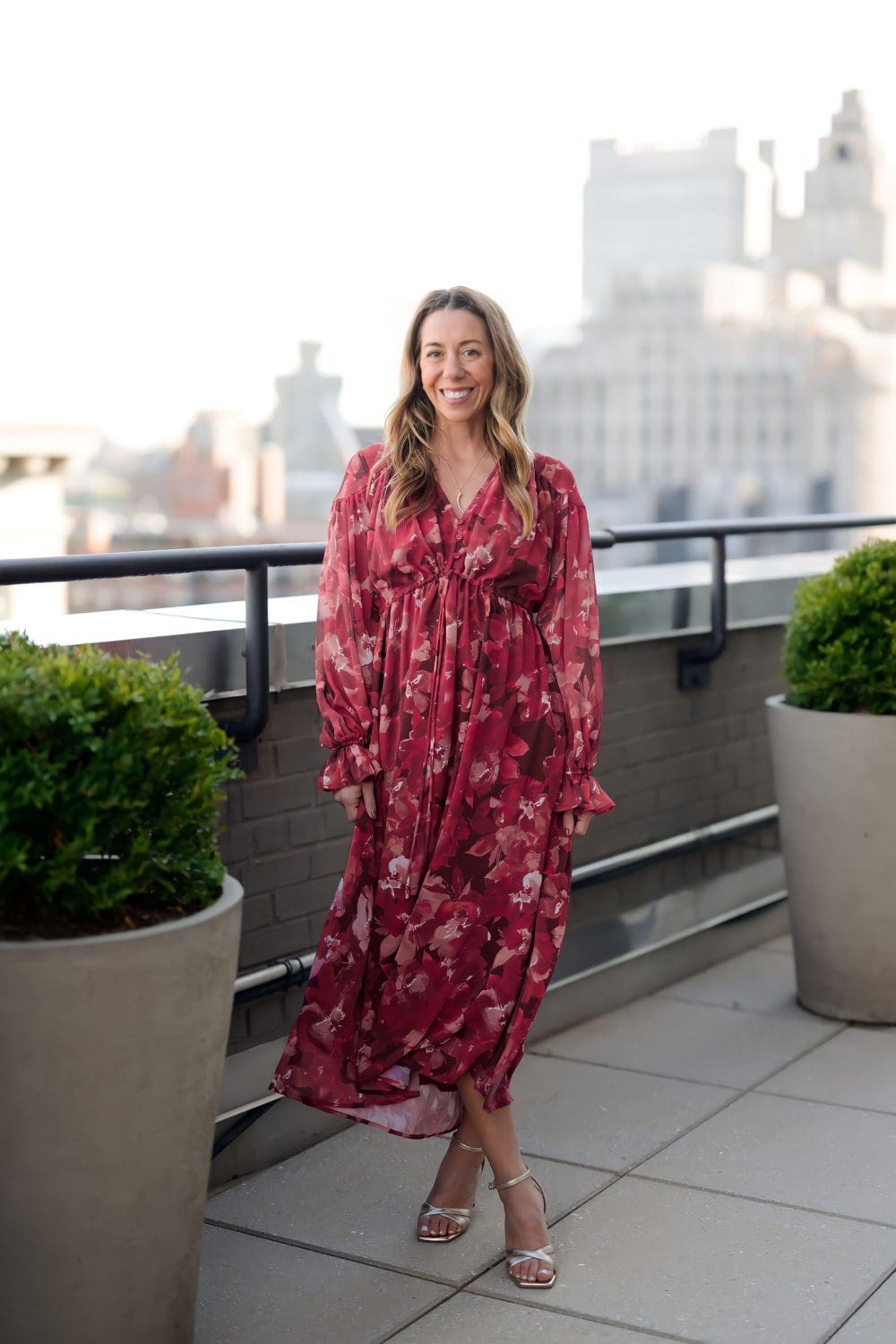 Blissful Midi Dress (use code MOTHERCHIC30) | Heels (similar here)
Sparkle Chiffon Tiered Dress
During the holidays, we all want to shine. This mini dress with a playful tiered design, a cinched waist and a pretty floral print is perfect for your daytime gatherings.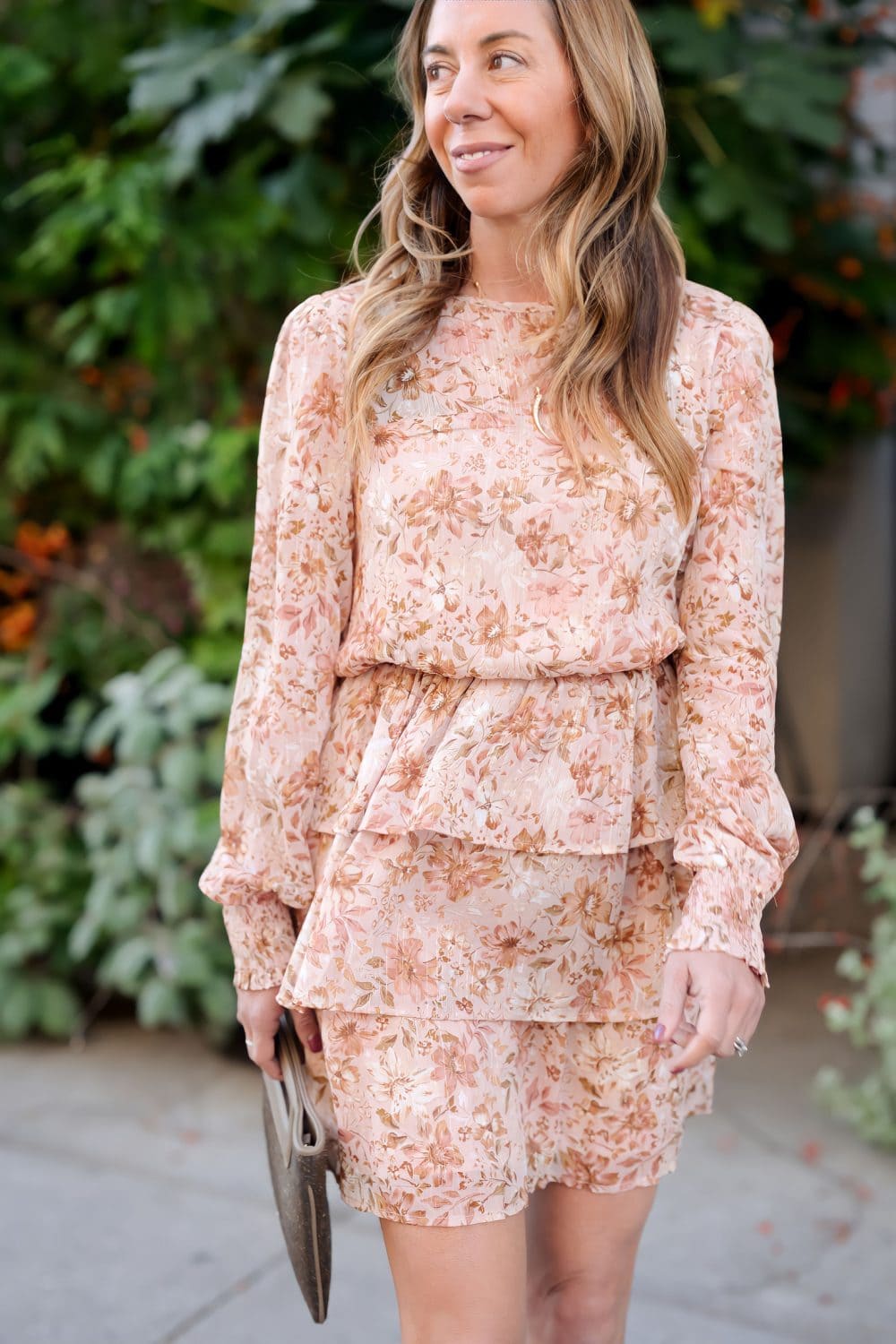 Sparkle Chiffon Tiered Dress (use code MOTHERCHIC30) | Heels (similar here)
More Dresses For Holiday Brunch And Day Gatherings