The idea of one of my boys being in college right now makes my heart sink, but curating the gift guide for college aged guys was actually really fun! I like to think keeping up with what is current and on trend is a specialty of mine but when it came to college-aged guys I found them to be a little bit harder to read. I did a little research and found some really unique and unexpected gifts. From techy gadgets to outdoor gear to fashionable finds – we found a little bit of everything to gift to your guys.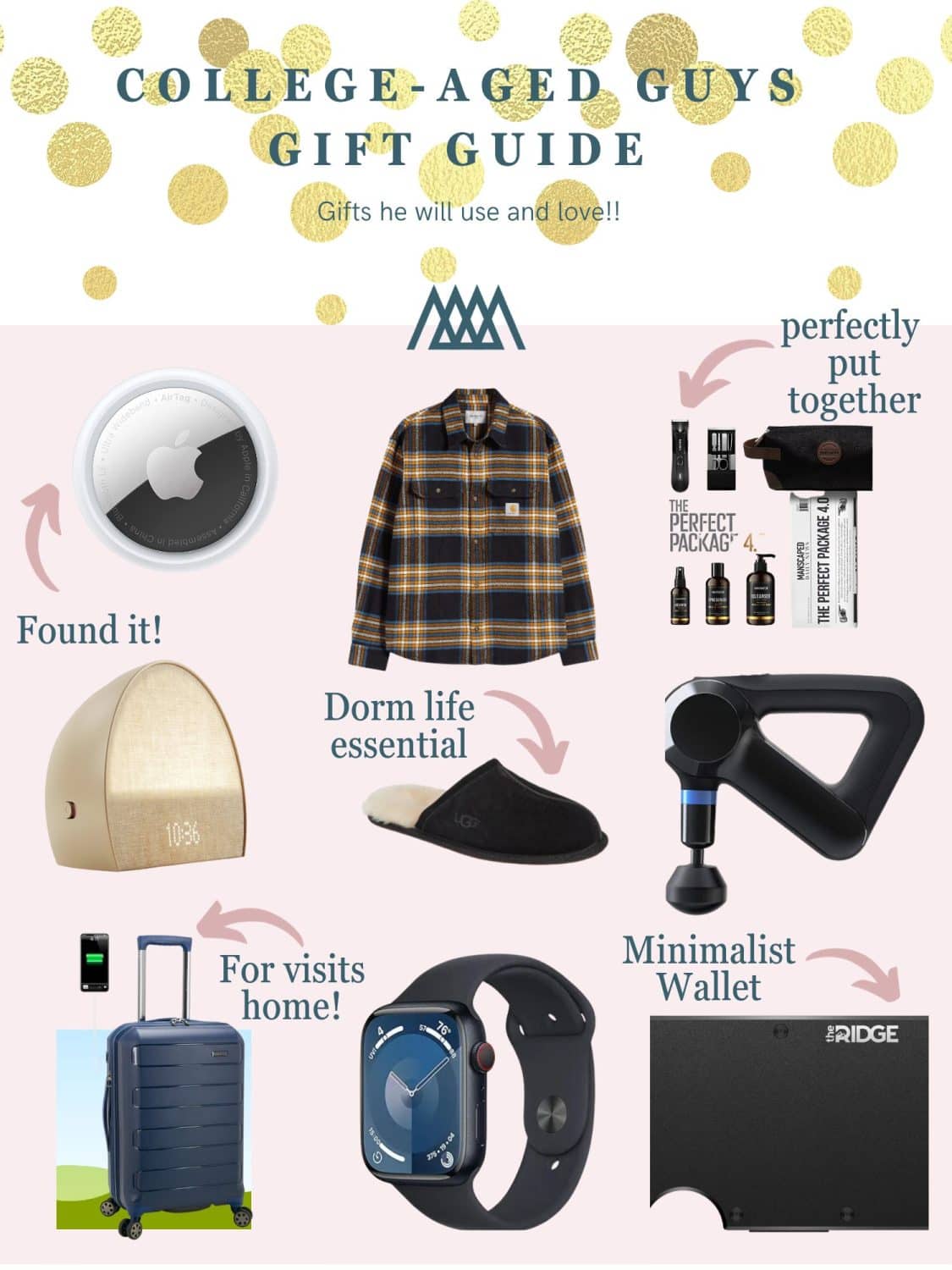 Apple AirTag | Carhartt Plaid Shirt | Manscaped the Perfect Package | Hatch Alarm Clock | UGG Slippers | Theragun | Herschel Luggage | Apple Watch | Ridge Wallet
A wallet upgrade for the guys. Durable sleek, and features RFID shielding to protect their personal information.
We all lose things but lost no more with an AirTag. They can find their phone, keys and so much more!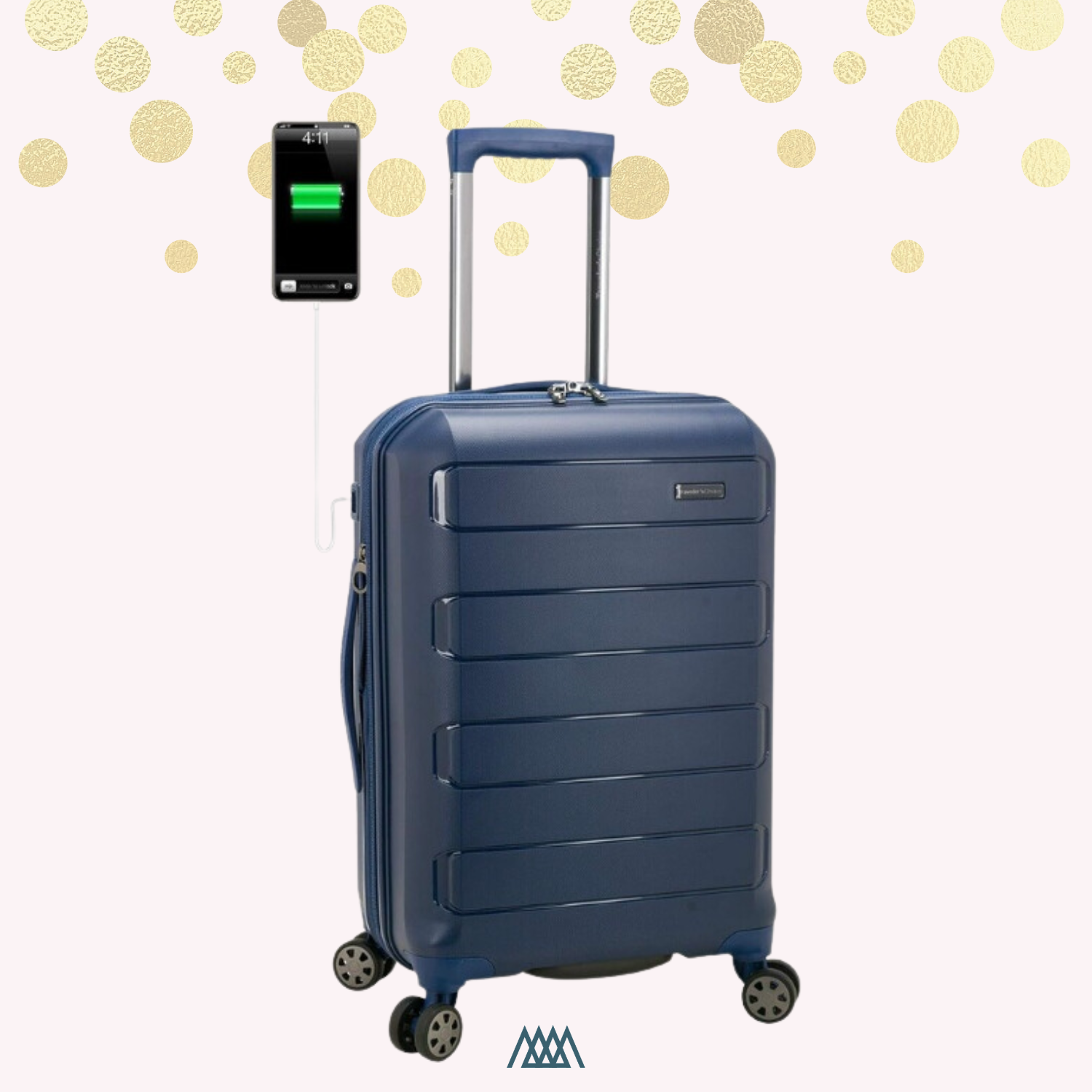 Hardshell Expandable Spinner Luggage
Because they can't borrow yours forever and they will need one of their own when they come home for a visit. Bonus: It features a built-in USB port so they stay charged!
Gifts Under $50
Gifts Over $50