Thank you to Aerie for sponsoring this post.
Can we take a moment to talk about the glorious wonder that is the oversized sweater? I mean, seriously, is there anything better than feeling like you're wrapped up in your coziest loungewear while still looking like you are styled and put together? Nope, didn't think so! Oversized cozy sweaters are the real MVPs of the fall/winter wardrobe. It's like they're permitting us to rock our favorite blanket in public. Let us dive into this beautiful marriage of style and comfort, shall we?
There are countless occasions this holiday season where the tried and true combo of leggings + oversized sweater + cute boots can be your go to look. Whether you are going with the family to cut down a tree, shopping with friends, attending school event – the perfect blend of laid-back charm and fashionable flair is always the answer. Aerie has three stand-out styles this season – one for every personality and/or occasion.
Did I mention they are having a pretty incredible promo?: 11/14-11/16 Save Up to 60% Off the Collection and Get 30-40% Off All Leggings!
The claim? It's better than cashmere. The verdict? They are not exaggerating! It's crazy soft (zero itch factor), lightweight, and has a little bounce that helps it maintain its shape. It covers your bum, making it the perfect companion for leggings. I'm telling you, it's probably one of the best sweaters I've ever worn. I am immediately getting it in more colors.
No one really wants to wear an ugly Christmas sweater, which is why this sweater is pretty much the best compromise yet. It's got those old-school vibes with a modern twist, making it perfectly festive and party-ready. It's made of the coziest eyelash knit with a little extra length for that oversized fit.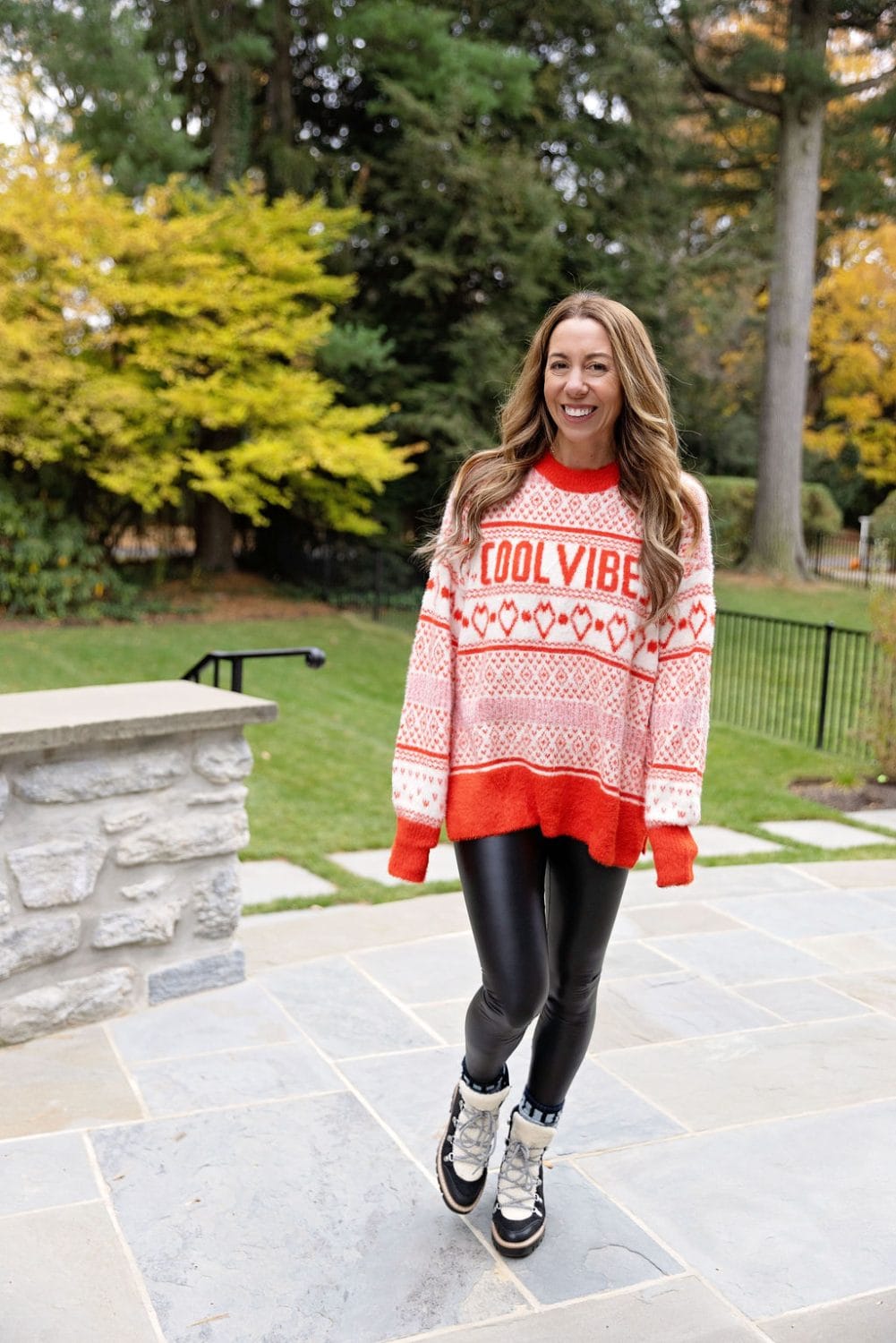 Lastly, the coveted Bundle Up Sweater. It's a heavier version of the first sweater in this post with a bigger, more textural knit. Two fun call-outs: it has thumbholes AND can be worn on or off the shoulder. Now, like my furry friend who always feels like he is wearing a blanket, I can be in the same club.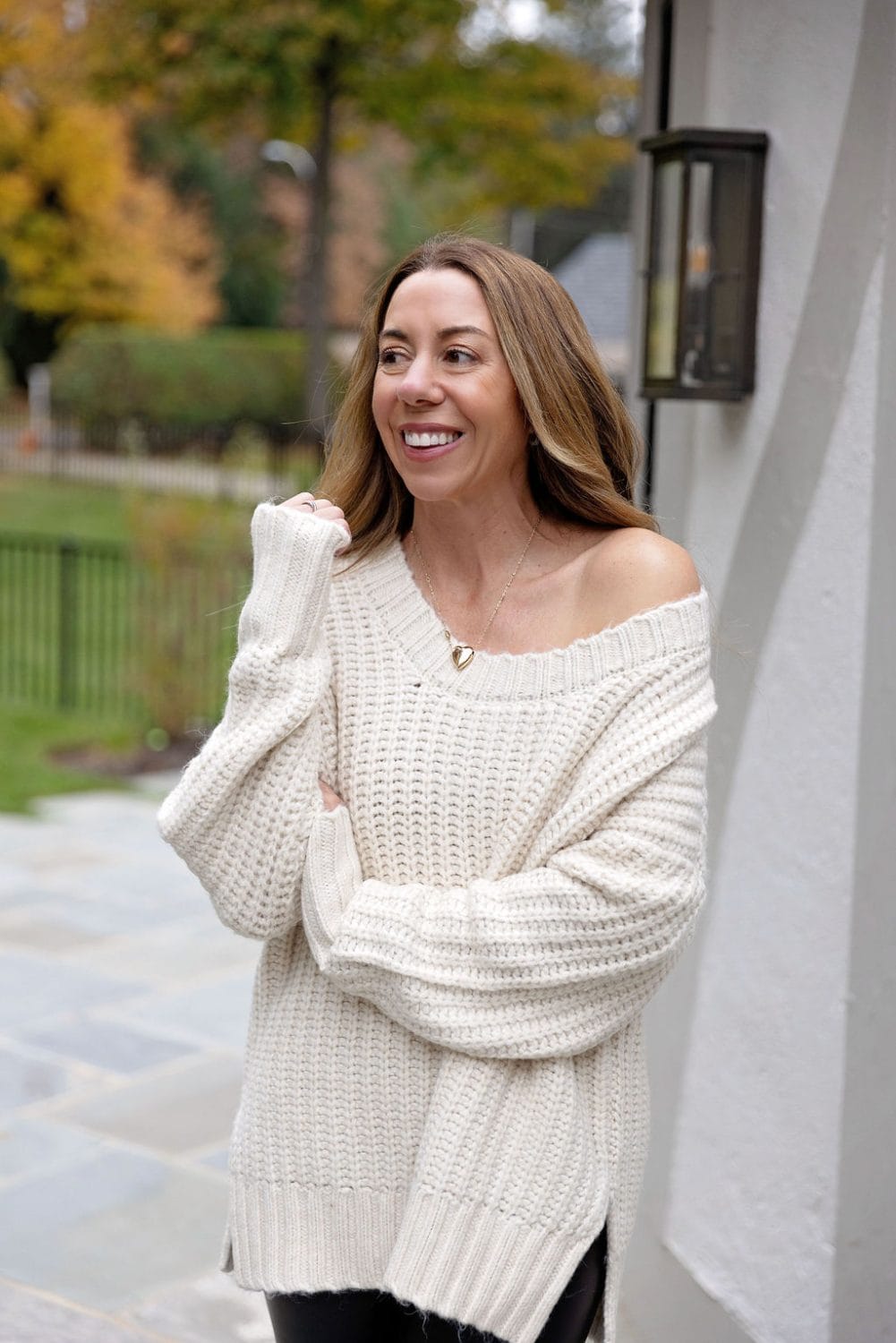 Shop more cozy oversized sweater favorites from Aerie below….