Thank you to adidas for sponsoring this post.
I realize that I don't always dress in a sporty style, but when I think about it, it's probably the style that feels most like me. I would say that 80% of the time I wear athleisure, and only 20% of the time I wear anything else. So, when you're thinking about what to gift someone this season, keep those highly scientific stats in mind and give gifts that people will really appreciate. Give me a cool pair of sweatpants and I will wear them all the time. I'll wear them to run errands, to lounge around the house, and even out with friends. And every time I wear them, I'll think about the person who gave them to me.
This post will help you sleigh your gifting game this holiday season! From trendy loungewear that's perfect for chilling to chic matching sets that elevate your style, adidas has gifts for everyone. Here are a few pieces I can't stop wearing that are totally giftable…..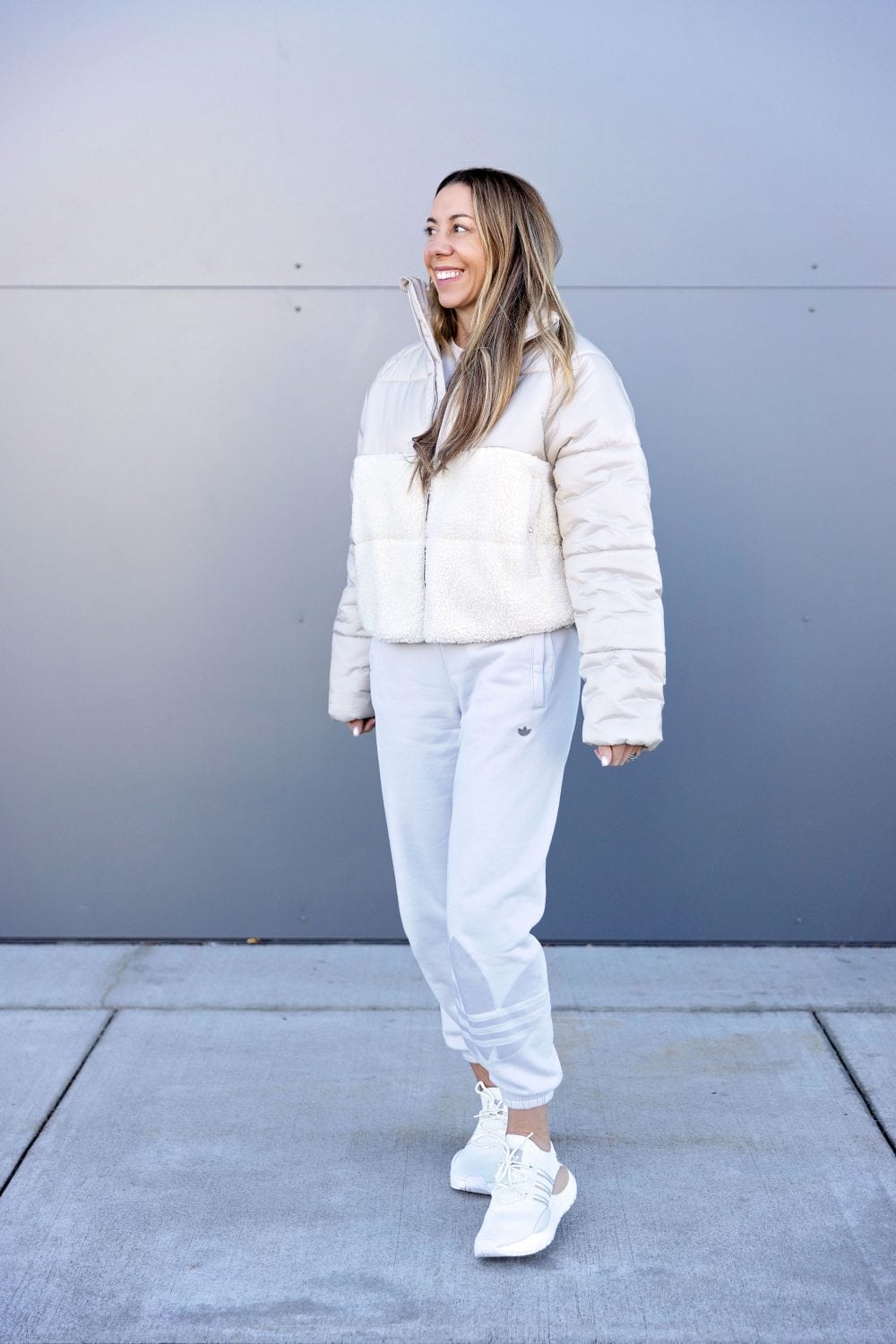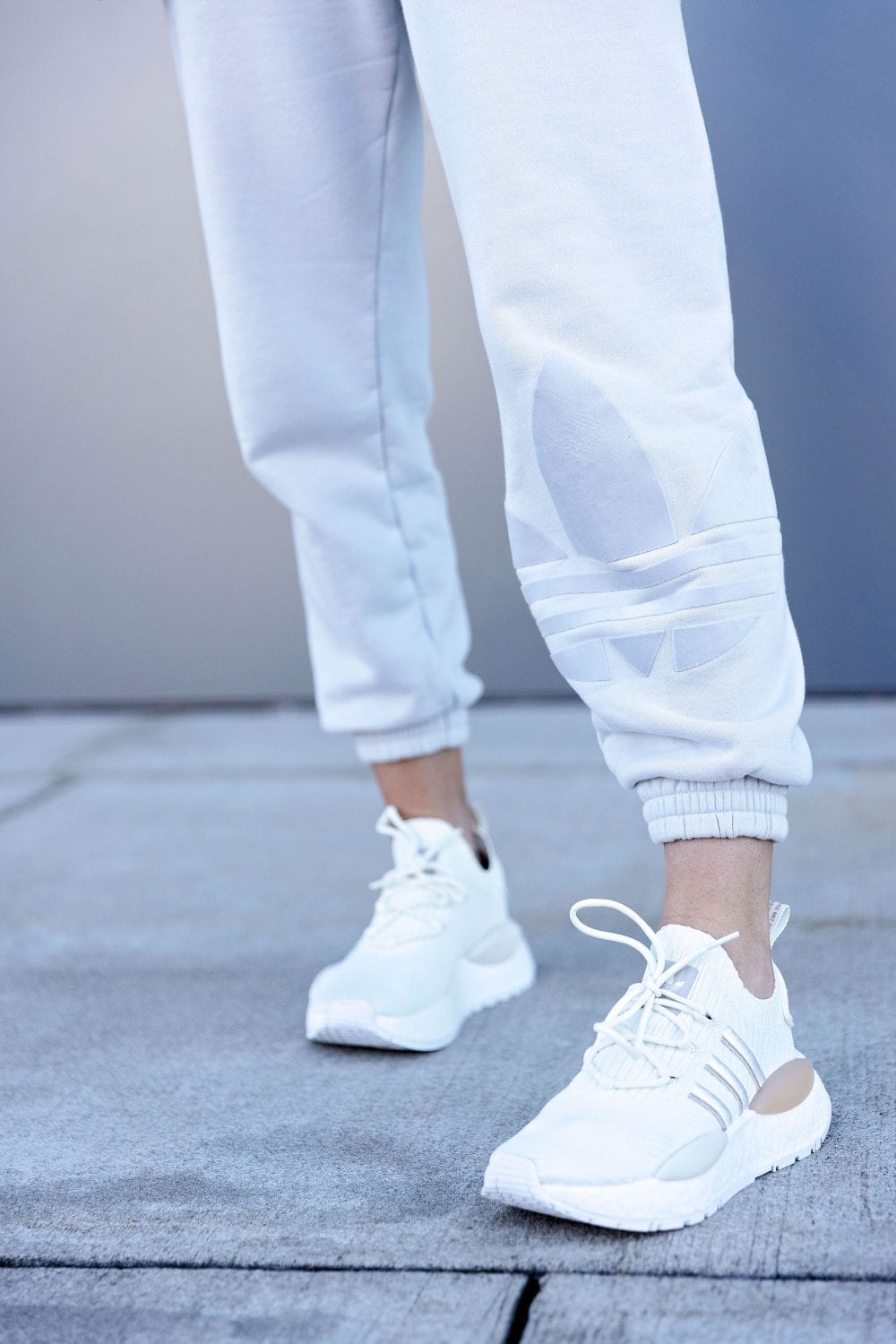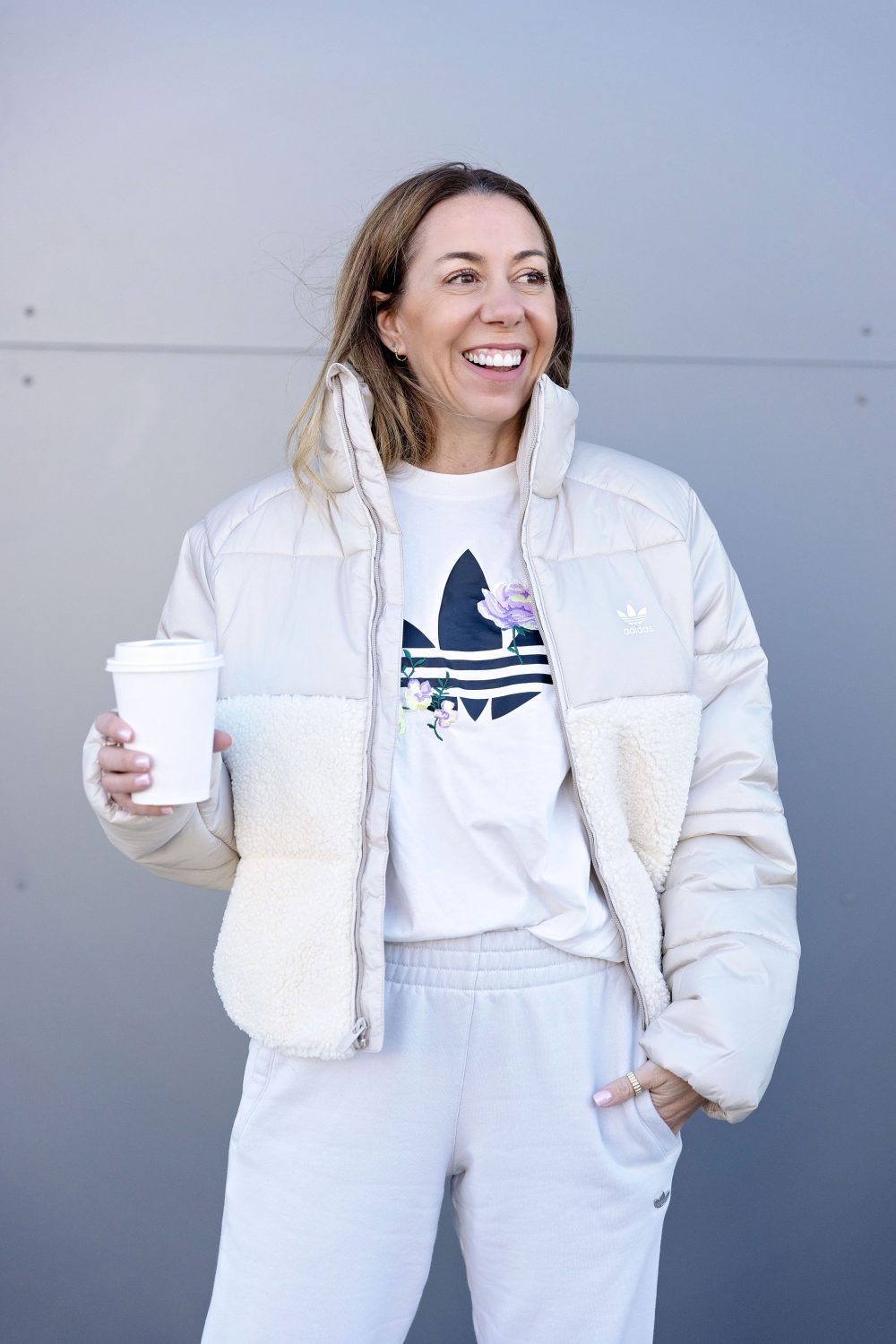 Shop the Look
Neutral Court Polar Jacket // Obsessed with the mixing of textures and the cool stand-up collar. It's insulated and very warm and pairs perfectly with everything from denim to sweats.
Embroidered Flower Trefoil Tee // Love the feminine take on the classic logo tee.
Large Trefoil Cuff Joggers // I told myself I have to stop wearing these every single day, but then again, I'm not a quitter!
NMD_W1 Sneakers // Crazy comfort factor in a sporty chic neautral.
Gift Ideas for the Guys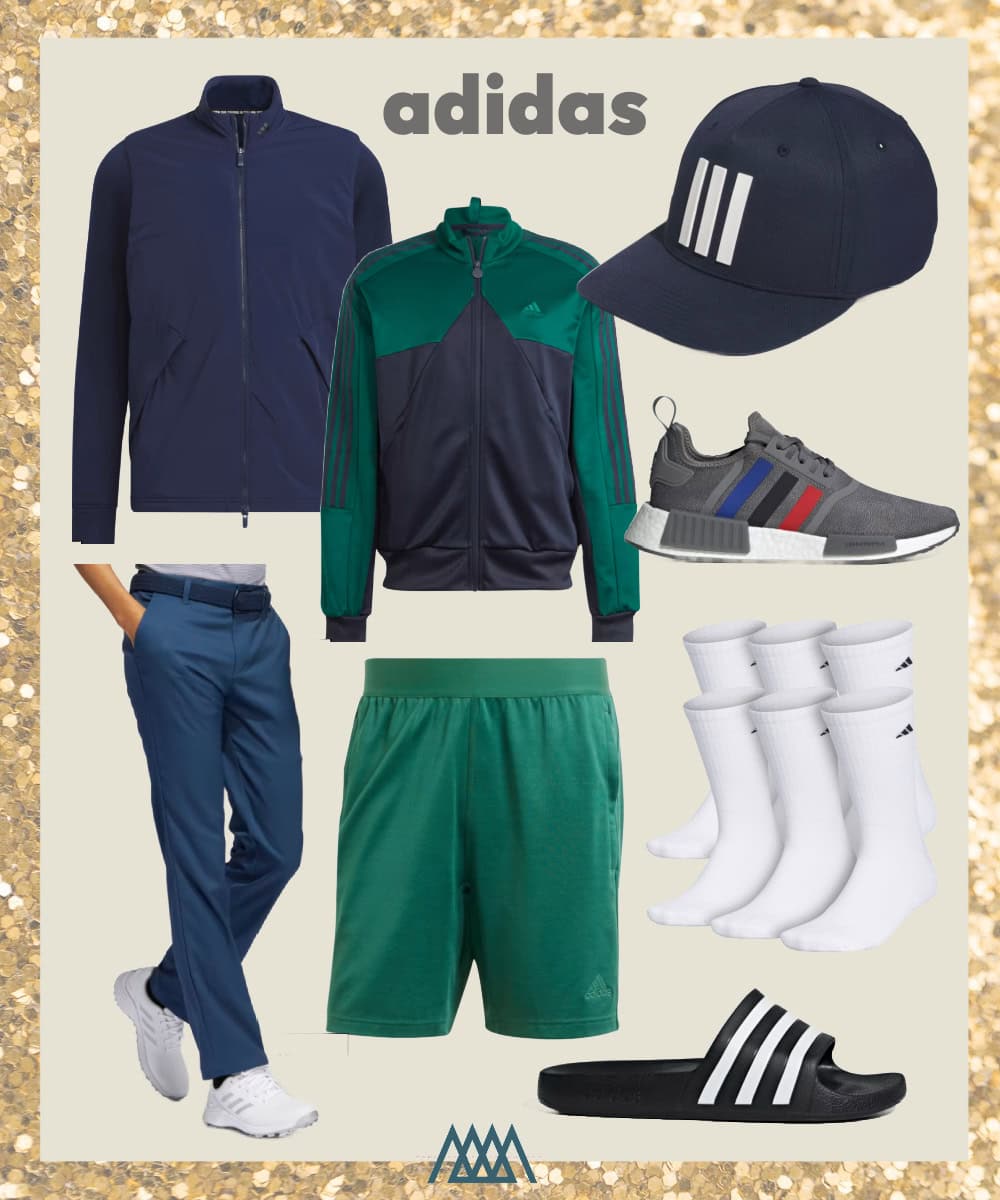 Gift Ideas for the Kids