Dive into a shopping extravaganza with our ultimate guide to Black Friday and holiday sales! As the season of savings unfolds, we've curated a comprehensive roadmap to help you navigate through the best deals and discounts. From must-have tech gadgets to fashion-forward finds and home essentials, our guide is your key to unlocking incredible savings. Whether you're a seasoned bargain hunter or a first-time holiday shopper, join us on this shopping adventure to make the most out of Black Friday and beyond. Get ready to shop smart, save big, and sleigh the holiday season with style!
Aerie Cool Vibes Sweater (on sale!)
Top Daily Deals
Best Black Friday Sales
(in alphabetical order by retailer)
Daily drops starting Friday 11/24 – Check them all out here! I've been eyeing this mesh bodysuit and may have picked up a few things from their NFL collection.
---
Up to 70% off!
These sneakers I just bought are on CRAZY sale!! And it's a great time to stock up on gifts for my boys!
---
Best sweater (!!) | Leggings
---
Early Black Friday Deals dropping daily! Check out our Amazon Beauty and Fashion Gift Guides for more gift ideas.
---
30% off sitewide is on! Take an extra 40% off these amazing sale items! + 30% off select items for Perk Members
Dress (30% off in cart)
These faux fur throws are on sale again! My kids fight over these blankets!
---
Black Friday Early Access: Take 25% off your order – on the app only! Loving this sherpa sweatshirt, the stasher salutation leggings, and the always favorite pranayama wrap!
---
Time to get personal! 20% off of custom gifts now through Cyber Monday! These blankets are a favorite among teens and tweens. Plus a few favorites below…
Heart Earrings | Heart Necklace | Tennis Bracelet | Earring Set
---
Take 25% off every $100 you spend! Check out one of my favorite exclusive collaborations: Aqua X Kerri Rosenthal here!
---
Sitewide sale is on! Save up to 40%! Plus, our candle collection is LIVE! Buy 2, get 15% off, buy 3 or more get 25% off! Free shipping over $50!
---
Take 40% off sitewide with code HOLIDAY40 !! These fleece sweatshirts are super warm and are the epitome of chic athleisure.
---
Treat yourself to the ONLY BRA you will ever wear again! Take up to 60% off sitewide at EBY. Use my code MOTHERCHIC20 for an extra 20% off. My code can be stacked on top of sale items for an additional discount!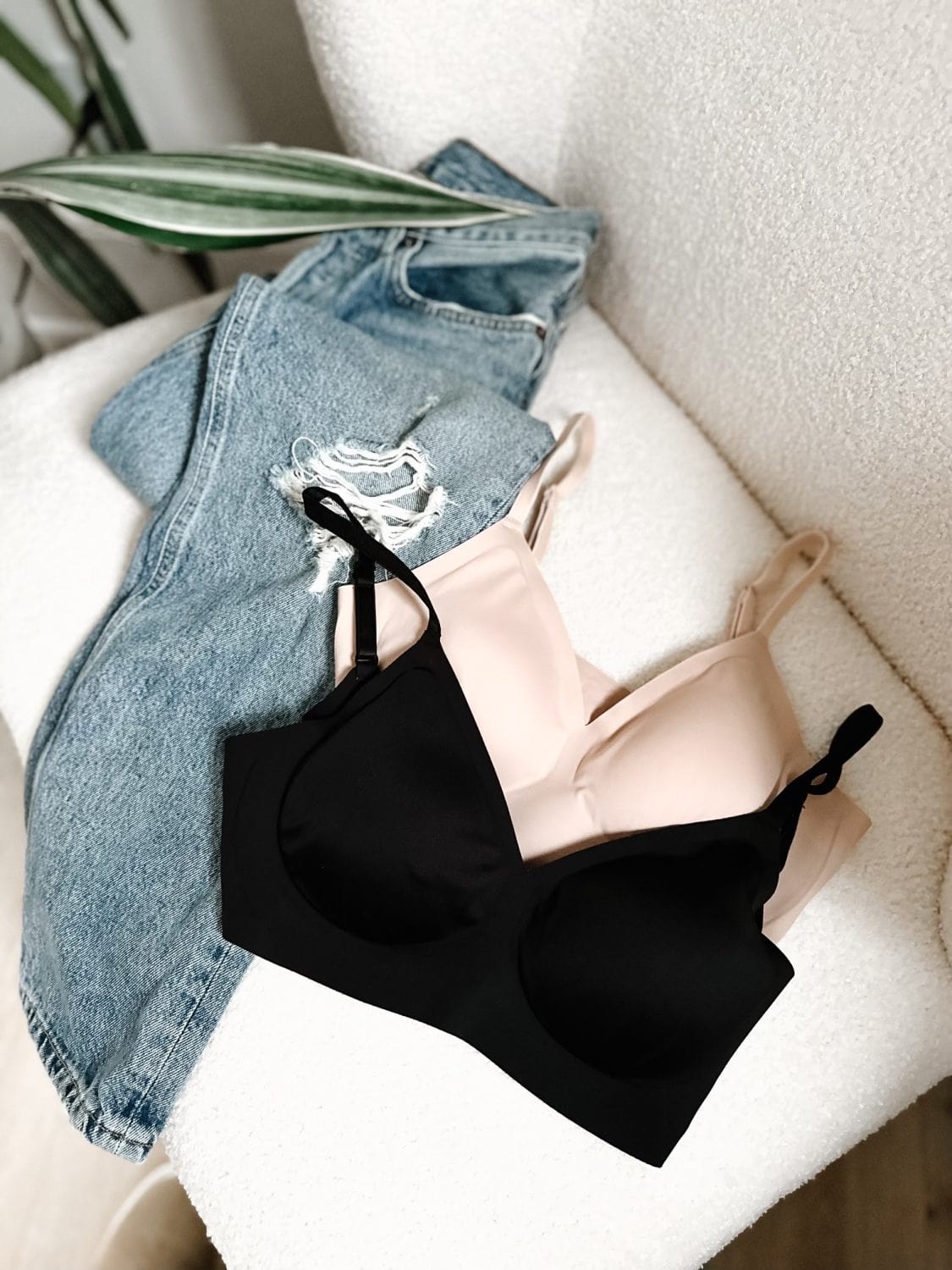 ---
Enjoy 25% off sitewide and an extra 20% on already discounted limited edition kits and gift sets. Plus, get a FREE 5-piece gift worth $154 with orders $150+ !! Shop one of my favorites: The Dynamic Resurfacing Pads here!
---
Everything is on sale! Take up to 70% off the clearance section. Just added these to my cart: Boots, Knee High Boots , Cutest Cardigan, Love these stacking rings!!
---
Black Friday Sale – 50% off your purchase! Plus 60% off really big deals!
Gap Camel Coat | Gap Sweater hoodie | Jeans | Hat | Sneakers
---
Black Friday has arrived! 50% off lots of best sellers, sweaters, and more!!
Take 30% off the x Glam Collection with code MOTHERCHIC30 – it's time to shine!!
---
50% off of almost everything – here are some favorites…
---
Deals dropping on the daily: 50-70% off the entire store! Just add a "matching" family moment to my cart! Fleece pullovers and nice pants for my boys! Some plaid for me and a little bling!
---
Black Friday is on! Check out the full sale selection here! Loving this fleece pullover and this oversize tee. Just added this overnighter bag to my cart!
---
Giving the gift of great sleep? With the LUUF mattress you can do exactly that! Use code MOC25 for 25% off site-wide (does not include foundations or bases). Not to mention, their tencel sheets are AMAZING and also included in the sale!
I sleep on a luxury firm king and my kids sleep on Little Luufs.
---
The Black Friday Specials are on at Macy's! Everything from outerwear to decor is on sale! Check out all the deals here!
---
50% off your purchase with code LETSGO. Some faves below…
---
Do not miss the Black Friday Deals going on at Nordstrom! Check out our top 30 picks on sale now…
---
Extra 50% off select items including Outerwear, Cashmere and More!
---
30% off sitewide and first 500 orders with code BLACKFRIDAY30
---
20% off sitewide!!!
Air Essentials Tunic | Faux Leather Leggings
---
30% off orders over $250. Top picks below…
---
The sale section is stocked with goodies! Plus get a free beanie with purchase over $150.
Need more gift ideas? Let's be honest; pretty much everything is on sale…..
Check out our Holiday Hub: